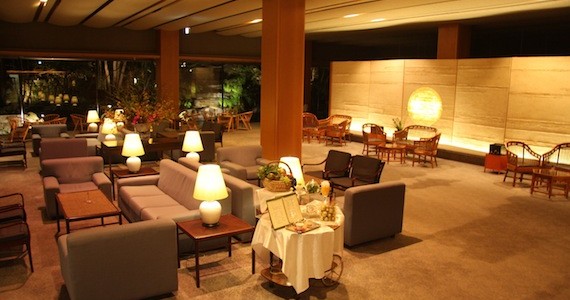 Long before we arrived in Japan my wife had been talking about onsen (Japanese hot baths). Another must-do in the country is to stay in a ryokan, a traditional Japanese inn, where you are waited on hand and foot, and experience ultimate relaxation. We were very fortunate to combine both of these experiences when we stayed at Nishimuraya Shogetsutei in Kinosaki. Part of the ryokan experience involves fine Japanese cuisine and, on the recommendation of Colin at Nishimuraya, we arrived at Kinosaki at the very beginning of crab season, which runs from 6th November to 20th March (crab is served from 7th November to 31st March). During this period Matsuba crab, snow crab caught at the Tsuiyama Port close to Kinosaki, is sure to be on the menu!
Nishimuraya Shogetsutei is the annex hotel to the original Honkan, which has been run by the same family for over seven generations. The two hotels are run in conjunction and share their extensive facilities including their amazing onsen, fed by natural hot spring water and set in an incredible natural environment.
Nishimuraya Shogetsutei is a more recent development and has both traditional Japanese tatami rooms or Western style rooms, depending on your taste although, in my opinion, the tatami rooms are essential for the complete Japanese experience. 
Our stay at Nishimuraya Shogetsutei was characterised by extreme rest and relaxation. As we arrived we were shown to our room (we have really grown accustomed to, and love, the tatami rooms), which had a huge bay window overlooking a pristine Japanese garden, set into the mountains behind it. Our server for the evening introduced herself, brought us some green tea and sweets and showed us how to wear our yukatas (light cotton kimonos). Dressed in yukata and geta (wooden shoes) we headed to the Honkan's onsen for a pre-dinner soak. There are buses or chauffeured cars to take you into the nearby town if walking in your geta is too daunting a prospect.
Dinner was, without doubt, the best meal we have had in Japan, which is saying something as the food in Japan is great! It was served in our room and comprised many courses, each seemingly tastier and fresher than the other. As we had arrived just in time for the beginning of the season, we were served lots of snow crab as well as another local speciality, Tajima beef, the original Kobe beef.  The meal exposed us to various Japanese cooking styles, including the hot plate (where you get to cook your own beef and accompaniments) and hot pot where you add raw ingredients to a hot broth. Enjoying a top class meal from the comfort of your own room in your yukata is unlike anything we had experienced before and definitely beat other luxury hotel offerings! See mouth-watering pictures below…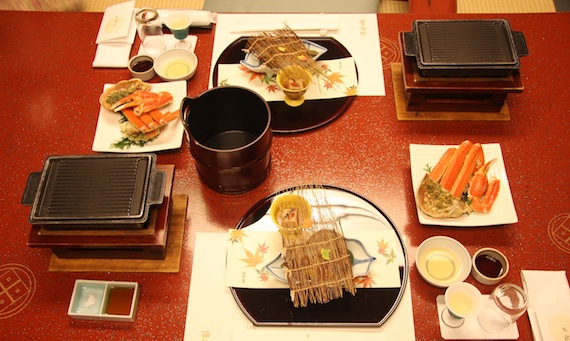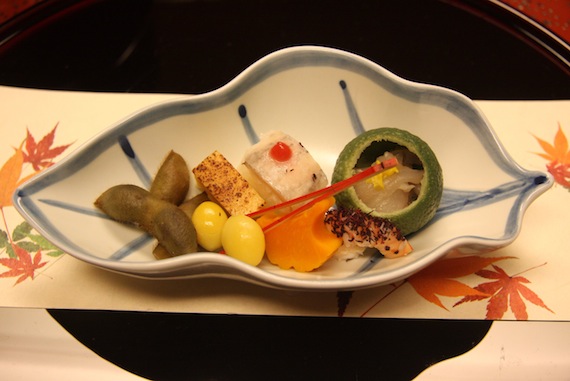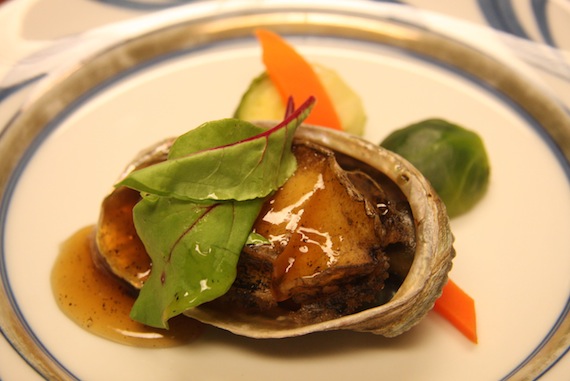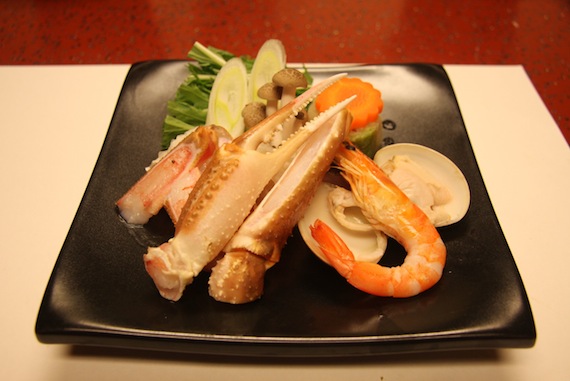 After dinner, we felt some more time in Nishimuraya Shogetstutei's onsen was in order. They include both outdoor and indoor baths and a sauna, split by gender.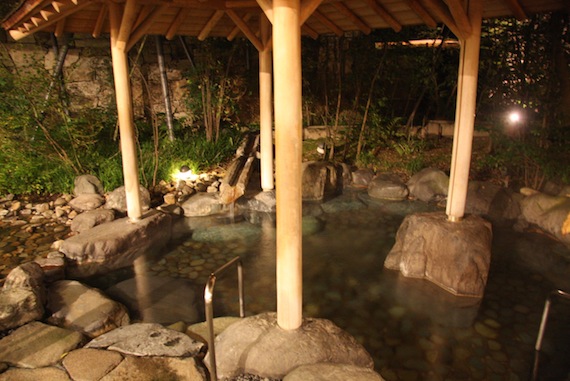 Nishimuraya Shogutetsei offers a traditional onsen experience but also caters for your personal tastes. For example, you can reserve a private bath for your personal use, which means that you can spend some time together as a couple, unlike more traditional gender-separated onsen. After an extremely comfortable night's rest, we spent some time in a private onsen that overlooks the nearby forest and included a hot stone sauna and cypress wood bath. Life is tough! We agreed that this, combined with the extensive Japanese buffet breakfast that followed, was one of the best ways to start the day in Japan!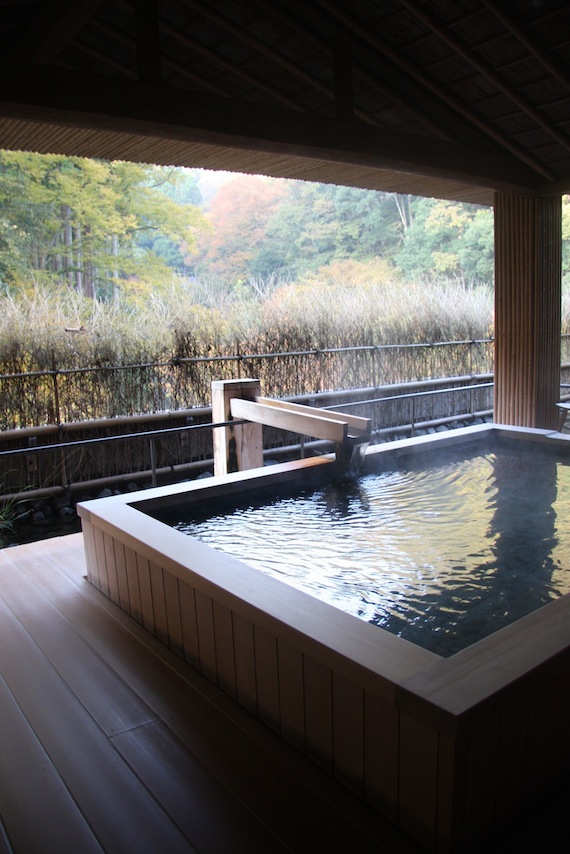 We both stepped out of Nishimuraya Shogetsutei in a state of bliss and felt as though we had just had a holiday from our holiday. The staff was friendly, yet attentive, considering every minute detail. On the day we left, they delivered our bags to the train station so we could enjoy a final, stress-free stroll through town. I think you would be hard-pressed to find a better ryokan / onsen experience in Japan so if you are planning a trip there, be sure to add a night at Nishimuraya Shogetsutei to your itinerary!