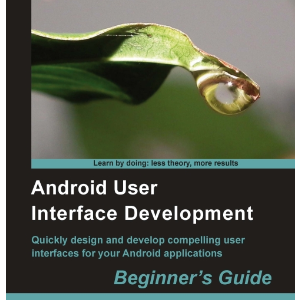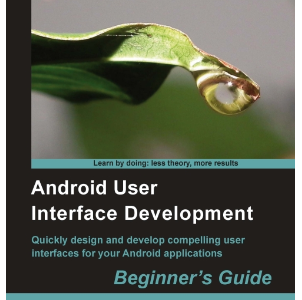 While we try to keep our content as humble and unbiased as possible, when one of our own excels in their field then it's important they get the recognition they deserve. We're proud to announce Travelstart's own Software Architect Jason Morris recently had his book published. The book is called Android User Interface Development:  Beginners Guide and it's packed with practical and definitive advice for people who want to develop striking Android user interfaces for their applications.
About Jason
Jason Morris has worked on software as diverse as fruit tracking systems, insurance systems, and travel search and booking systems and has been writing software for as long as he can remember. Currently working as a Software Architect for Travelstart he works on multiple front-end systems utilizing a variety of Java-based technologies.
Another Travelstarter, Martin Skans provided valuable input on the technical aspects of Jason's book.
Who's the book for?
Jason's book is a step-by-step guide that aims to give even novice Android developers a good grasp of user-interface design, while working through examples, diagrams, and screenshots to showcase the various widgets and tools that the platform makes available.
If you have little experience in Java and want to build applications for Android phones, then this book is for you. The book is also useful if you already have applications on the Android platform and want to gain additional knowledge of user-interface design. It will appeal to all of the following readers:
Junior Android Developers
MIDP Developers looking to broaden their skills
iPhone developers wanting to port applications
Entrepreneurial Android developers wanting to widen their user base
Buy the Book – Android User Interface Development
The book is published by PACKT Publishing and is $44.99 or £27.99 – Buy the book here. Amazon users can buy it here.
With people like Jason looking after the Travelstart website we're confident that we'll continue to bring you the best travel booking platform in South Africa.
Image: Saad Irfan