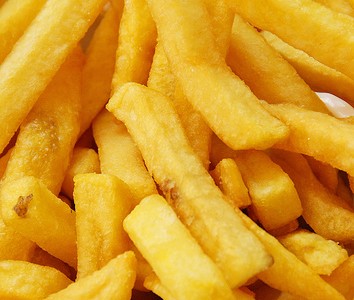 Being green has just gotten a whole lot more tasty as it seems that we can now eat ourselves to a cleaner and greener environment. How you might wonder? Well, by eating more take out from the local chippie. It so happens that KLM will be the first airline to operate flights with planes running on frying oil. The Dutch national carrier will start operating these flights from September 2011 between Amsterdam and Paris, the two hubs of KLM/Air France. The airline has been doing test flights with this bio-kerosene for a while and according to them it has the same standard specifications as normal kerosene. So the jet engines don't need to be adapted at all.
The airline industry has been getting a bad rep for being un-green and leaving huge carbon footprints, even though the industry only emits around 6% of the total carbon dioxide emission. Nevertheless airlines have been under a lot of pressure to find ways to fly on environmentally friendly fuel. In the past Virgin Atlantic has tested biofuel flights where the fuel consisted of coconut and babassu oil. Also Air New Zealand has taken off successfully running on jathropa oil. Now the problem with natural oils is that it's very costly to grow the plants that produce those oils and that growing them just for the oil might interfere with food production.
No such problem when it comes to harvesting grease from a frying pan. People will not be robbed of their greasy fry ups when it comes to this bio-fuel. In fact, the more people eat fried foods, the more airline fuel will be produced. So keep up stuffing your faces with fish and chips, deep fried mars bars, or whatever is your national deep fried favourite. It's all in the name of saving the planet.