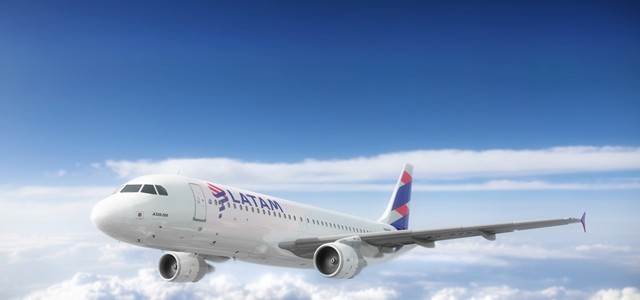 Airlines come and go but when a prominent international carrier announces flights to South Africa it always stirs a new kind of wanderlust and excitement in me. So when LATAM, the South-American based carrier, announced it will start direct flights between Johannesburg and Sao Paulo, Brazil from 2 October 2016 my travel mind immediately buzzed with endless possibilities and thoughts of a new continent being closer within our reach. This route has been desperately underserved in recent years with SAA being the sole option connecting South Africa with South America.
LATAM's presence will certainly fulfil a need for more competitively priced flights between South Africa and South America. While the airline only starts flights in October, LATAM is available to book now on Travelstart. Stay tuned to the Travelstart website for well-priced launch fares from 18 May.
OR Tambo to Sao Paulo
LATAM Airlines will fly three flights per week out of Johannesburg's OR Tambo International Airport bringing competition into South America in terms of an alternative direct carrier.
LATAM flights to Sao Paulo (SAO) will depart Johannesburg (JNB) late evening arriving in Brazil the following morning – flight duration is approximately 11h 15min one-way and the time difference is 5 hours. If Sao Paulo is not your final destination you can transit onwards to over 135 destinations served by LATAM.
The airline will operate a Boeing 767 on the route between Johannesburg and Sao Paulo, an aircraft which has 221 seats with 191 seats in Economy Class and 30 lie-flat seats in Business Class. The airline is full service with meals, drinks, checked baggage and pre-seating included in the price of your ticket.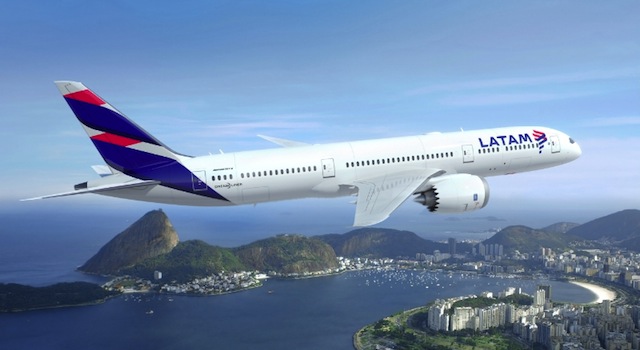 About LATAM
You could be forgiven for thinking LATAM is an abbreviation of 'Latin America'. In fact, the airline got its name when Chilean carrier (LAN) and Brazilian carrier (TAM) merged and rebranded as one last year. Together they bring 123 years' experience in commercial aviation.
LATAM Airlines Group is a member of the Oneworld alliance and flies to over 135 destinations in 24 countries across South America (including Peru, Chile and Galapagos Islands), the Caribbean and Cuba, USA (Miami, Orlando, New York City, Los Angeles) and Canada (Toronto) via Sao Paulo.
LATAM's fleet comprises 323 aircraft across 11 different models with an average age of seven years, which fly 1500 flights every day. They carry 68 million passengers around the world annually.
About Sao Paulo
LATAM will open a convenient connection between South Africa and the subcontinent via Sao Paulo's Guarulhos International Airport with vast visa-free access for those wanting to connect to other South American destinations. All except three countries in South America offer South Africans visa-free entry, this opens possibilities to tango and ski in Argentina, cruise the fjords of Chile, visit Inca ruins in Peru, explore the Amazon and chill on the beaches of Brazil.
Other airlines set to increase direct connectivity to South Africa in 2016 include Iberia (launching August 2016).
Watch TAM transform into LATAM
The Boeing 767 depicted in this video is the same aircraft which will fly between Joburg and Sao Paulo.