It's almost midnight (probably after), and you're on the hunt for the ultimate in delicious dishes that will likely make tomorrow that much easier. Jozi, Durban and Cape Town, here's where it's at… and where it's at is not your local fast food chain.
Andiccio24, Joburg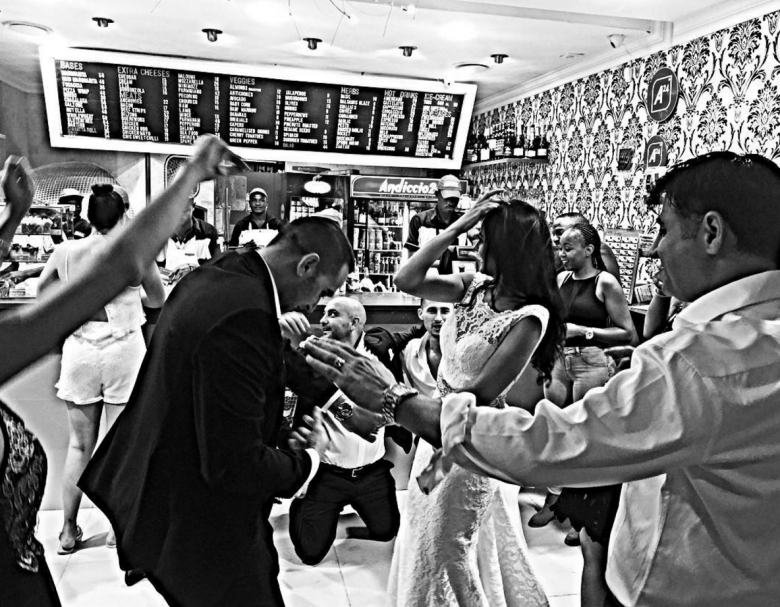 Courtesy of gersh1sworld via Instagram
Hands down, Andiccio was voted as the best late night dining spot whether it's after working on that project until the morning hours, or just staying out later than it's anybody's business. The consensus: Andiccio saves lives, say my friends.
If you miss out on the free delivery from any branch up until midnight (and there are many), it's always a pretty fun excursion to see who else is out at that hour grabbing a pizza or four. And if you didn't know, the stock ice-cream and champagne too, for that last hoorah!
(Okay, so I lied a little about not including chains, but I honestly couldn't leave this out after a well-rounded survey of ten friends brought Andiccio out as a top spot for late night dining.)
NY Slice Pizza, Cape Town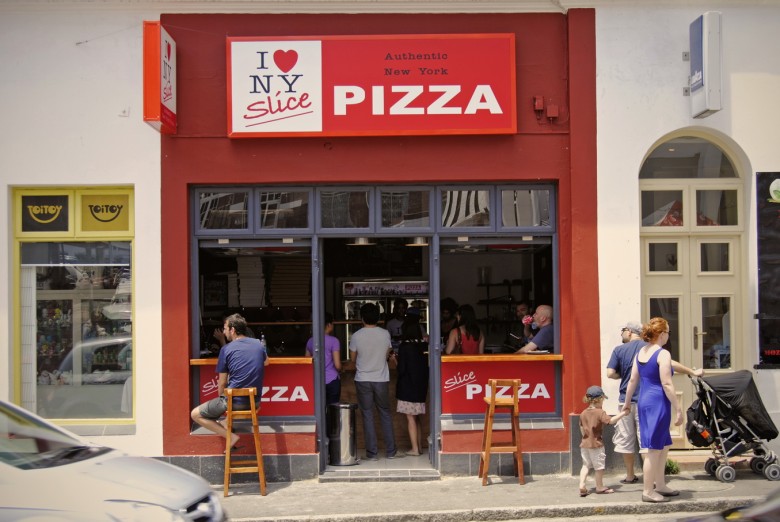 Partying out late in the city? Need a fix of cheesy goodness? Well you can head on down to NY Slice Pizza on Kloof Street right up until 2am on weekends and grab some of this authentic New York pizza action.
Spiga, Durban
Continuing on our theme of delicious Italian snacks after midnight, when you're next in Durban and perusing the nightlife scene of Florida Road, you may want to pull into Spiga.
It's one of those Durban institutions that everybody knows, and everybody has visited at least once when in Heat City. And yes, their pasta is even better as the witching hour approaches.
Six, Joburg
Ah Melville, you have stood the test of time when it comes to Jozi's nightlife, and Six along with you. Mostly known for their cocktails, Six also has a surprise up its sleeve in the form of a rather excellent food menu.
Besides being open pretty late (up until 2am, julle), this isn't your average boerewors roll situation. Six has a wide variety of food, and the risotto comes highly recommended.
Nooka Café, Cape Town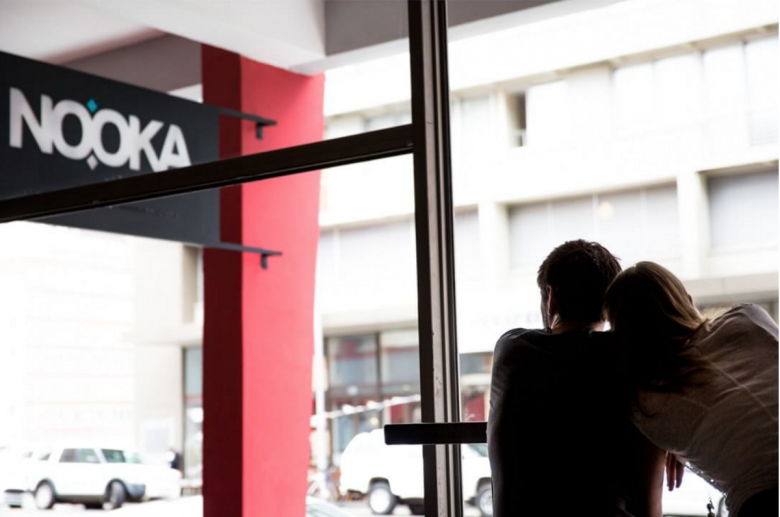 Something for our veggie friends! Craving something a little spicy and a little different? This veggie eatery offers up fare inspired by the flavours of the Middle East and it's open until midnight too!
Everything is fresh, delicious and the coffee is said to be one of the best options around the area. This is also great if you'd prefer to avoid a greasy burger…
Sunrise Chip 'n Ranch, Durban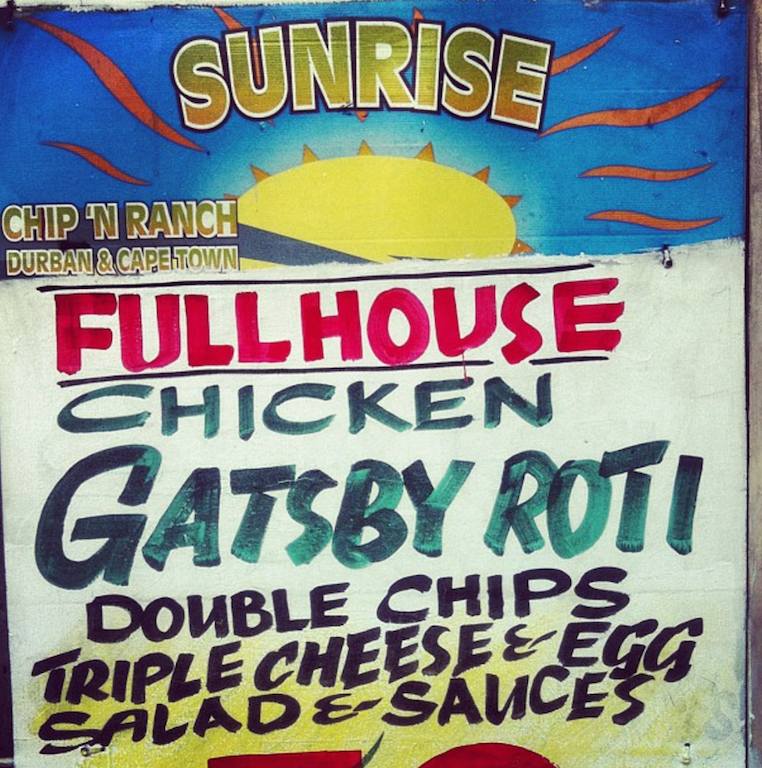 Courtesy of kremlin84 via Instagram
There are a lot of people that will be appalled that I'm putting this on my list of late night spots to grab something to eat, but how could I not?
Sunrise, or as its also known Johnny's Rotis, is Durban personified. It's dodgy as hell, you're not 100% sure whether you should even be there, and the prices cause a weird feeling of being back in the early 2000s because they're so low.
But… you just cannot beat a Sunrise roti or bunny late at night, eaten entirely with your turmeric-stained fingers in your car parked outside the hatch that you've ordered at.
Hudsons, Cape Town and Jozi
So here's a double whammy for Joburg and the Mother City, Hudsons and their delicious burgers are open until 11pm every night. This means you can grab one of their delectable patties slathered with cheese sauce and bacon for a late night dinner and still head out on the jol after!
I seriously recommend the The Original Royale or even The Suit at the Parkhurst branch in Jozi. And of course, you can't go to Hudsons and not wash it all down with a local craft beer on tap…
Velvet Lounge, Durban
Maybe just what you need late at night is a serving of something tasty enjoyed along with some mixed beats on Florida Road? Well that's just what Velvet Lounge is going to offer you.
Other than the well-stocked cocktail bar, you can grab some late night traditional fare here to plug that gap in your stomach, and then you can go right on ahead and continue the party…
Crumbs & Cream, Cape Town
If your sweet tooth has suddenly kicked in and it's later than dinner time, Crumbs & Cream in Sea Point is waiting for you. Indulge in a delicate ice-cream sandwich on the spot, or hurry home to devour it in bed.
Murphy's Law, Joburg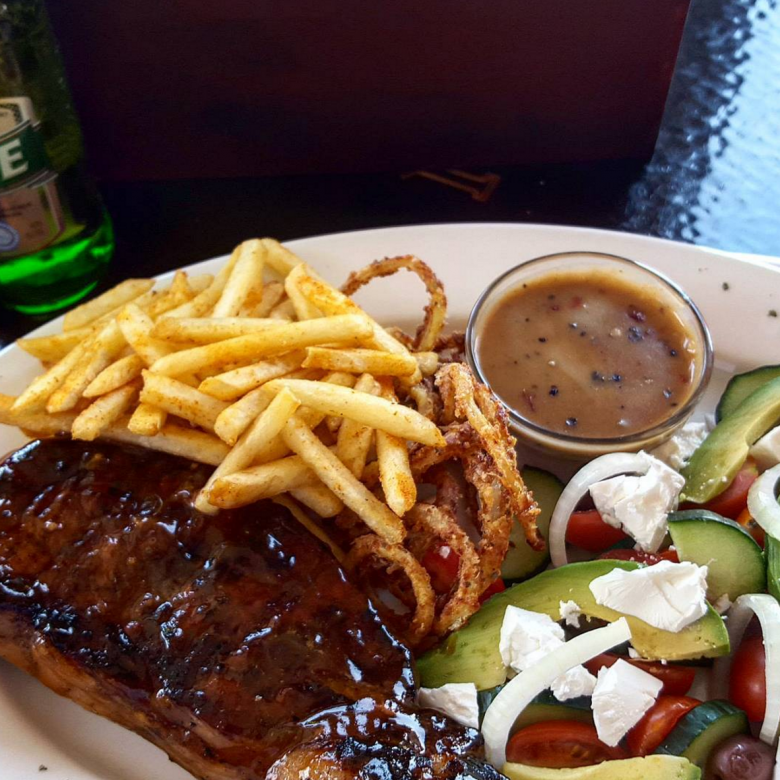 Who doesn't want some scrumptious pub grub at any late hour? I mean, I'm always game for a pie or something from the grill. Whether you agree that I should've admitted that or not, I'm still going to insist you try Murphy's Law out sometime soon.
Murphy's offers some juicy burgers, platters with all sorts of delicious bits, and of course some perfectly grilled steaks, including a monster 500g T-bone steak.
Eyadini, Umlazi Durban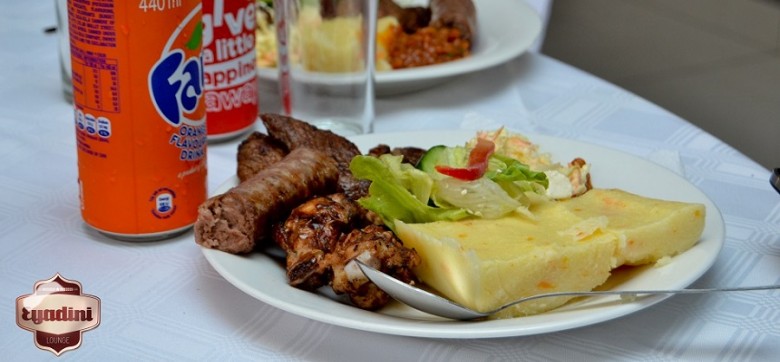 It's late, you're out, but you don't want to make many decisions… Eyadini is it then for you Durban. The menu is simple, traditional chisa nyama of beef, chicken, or mutton, served up with phuthu, rice or dumplings. Filling and delicious!
What other late night restaurants have filled you up recently? Let us know in the comments below!