Hear ye! Hear ye! All aboard a royal adventure with Virgin Atlantic to the phantasmagorical land of London. There is no doubt that London dazzles with its harmonious blend of old-world charm and modern splendour offering a truly magical city break. This iconic city provides little pockets of wonder around every corner and serves up a buffet of attractions to appease the varying travel palate of its visitors. Bippity boppity boo and with a wave of the Virgin Atlantic wand, @teamtravelstart were whisked away on a grand escape to find out why London is one of the most visited cities while experiencing the royal treatment.
London Attractions – A Royal Seal of Approval
London is a treasure trove of attractions and is a celebration of the city's rich heritage and history while embracing the modern ingenuity and finesse of the future. The city offers a plethora of unique and quirky ways to explore its streets and attractions.
Step right up, mind the gap and hop onto 1 of the 32 viewing pods of the London Eye. This attraction grants visitors panoramic views while soaking in the grandeur of the River Thames which flows through the city. Challenge your friends and family to a game of 'Name that Attraction' and see how many of the attractions you can locate and name. Be sure to keep an eye out for the likes of The Big Ben, Buckingham Palace, The London Bridge, The Shard and much more.
Want a more up-close experience of London's attractions? Take a Big Bus Tour of the city passing through popular neighbourhoods and attractions like Marble Arch, Piccadilly Circus and Leicester Square while the chirpy tour guide provides insider tips and did-you-know facts along the ride. Oh, and there is free onboard Wi-fi!
In the mood for something more exhilarating? Twizy Tours offers an adventurous sense of freedom to immerse yourself in the sights, sounds and sceneries of the city at your own pace. Take a seat in the two-seater electric Renault Twizy and whiz through the city streets. Fun fact: these mean machines are true head turners, and you will feel like an instant celebrity garnering the fascinated smiles and sneak pics of pedestrians as you nip through London in them. Still, have some reservations? Fear not, these carriages are easy, safe and fun to ride and include a GPS tour guide. The best part, London drives on the left-hand side of the road – similar to South Africa!
A Royal Feast
The pub scene in London is an integral part and almost a rite of passage to the city's vibrant nightlife. Each pub has its special charm, with some entrenched in history, serving up a perfect combination of pint and grub. Be sure to couple your drinks of choice with a plate of the traditional fish and chips.
London is a deeply multicultural city representing close to 270 nationalities and offering a chance to taste the flavours of the world. The city's modern dining scene reflects cuisine from India, China, Taiwan, Peru, Mexico, Argentina and Ethiopia, to name a few.
@teamtravelstart was treated to a tantalising dinner at the Leicester Square Kitchen at the Radisson Blu Edwardian, Hampshire. The inviting ambience was matched with an exquisite selection of Mexican and Peruvian inspired cuisine with flavours that melted in your mouth, taking you on a gastronomical journey of note. Be sure to reserve a table for a fine dining experience in the heart of London's most iconic square.
The Streets of London – A Royal Treasure Hunt
London is a fashion hotspot that has produced names such as Vivienne Westwood and Alexander McQueen and will easily appease your craving for some good old fashion retail therapy. The city is peppered with impressive shopping districts and streets, each with a unique theme. Oxford Street is the shopping hub of the city with more than 300 shops, landmark stores and designer outlets. Grab a fashion bargain at Primark, shop the latest high street trends at Topshop and for a little splurge be sure to visit Selfridges.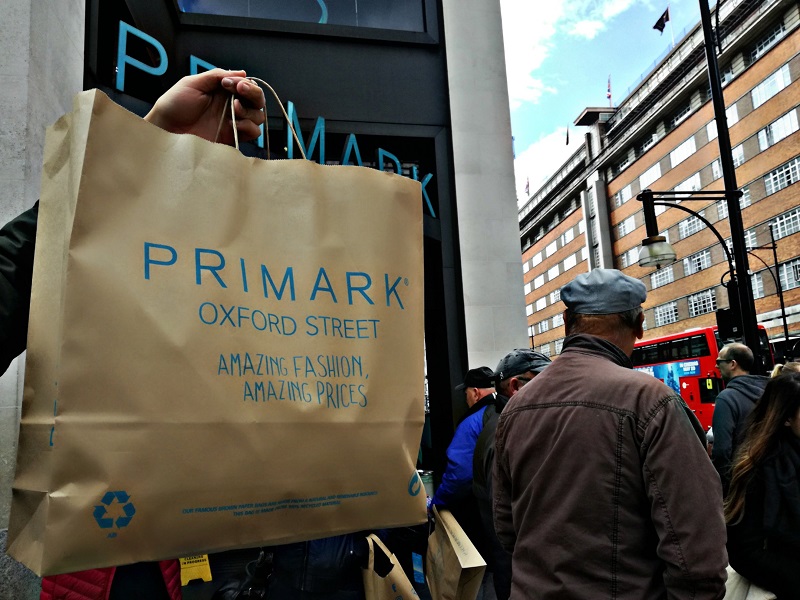 Snag quirky and unique souvenirs when you meander through the stalls of Covent Garden where you will find rare sweets, hip fashion, the latest urban streetwear and much more. Knightsbridge is a fashionista and trendsetters paradise with a selection of illustrious stores like Harrods showcasing rails of prestigious brands providing an opulent shopping experience.
Wicked – A Royal Showcase
If theatre gives you all those warm fuzzy feelings, then London serves up an enviable selection of world-class theatre productions that will leave you gobsmacked and in awe – from timeless musicals to West End shows and thought-provoking plays. Take your pick of enthralling productions like Les Misérables, Kinky Boots, Wicked, The Book of Mormon, Disney favourites like The Lion King, and so much more.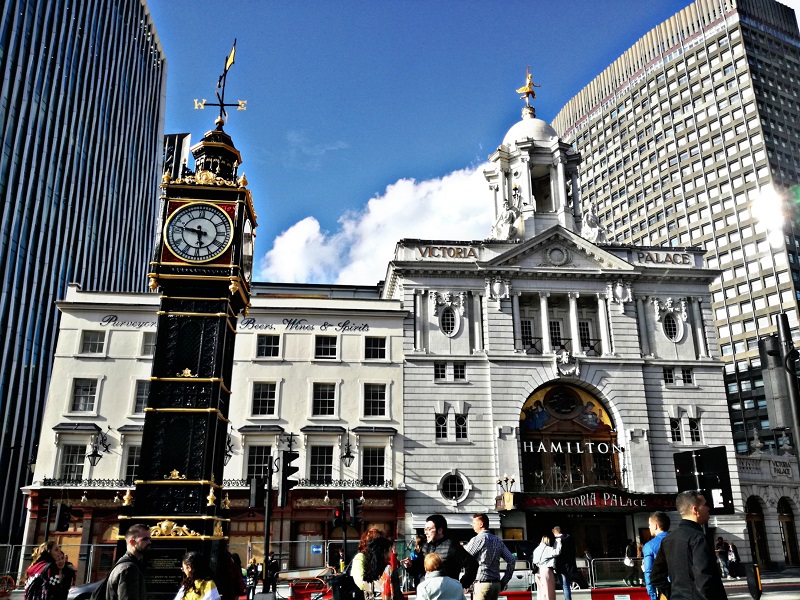 @teamtravelstart was again treated to seats at the emerald-hued journey into the musical, Wicked. Nothing compares to the energy, immersive atmosphere and sheer excitement of live theatre combined with pure talent, eye-popping sets and dazzling costumes. The performance delivered heaps of laughs, plenty 'clutching pearls' moments and a trickle of a tear for that gravity-defying moment.
Virgin Atlantic – The Royal Treatment
From check-in until touchdown, Virgin Atlantic welcomes you to experience the royal treatment as they transport you into a world of comfort, relaxation and superior service to rediscover the joy of flying. With a direct flight from Johannesburg to London, there's even more reason for you to experience the grandeur of this iconic city.
@teamtravelstart flew Economy Delight to London, which meant priority boarding and extra legroom space. You are greeted with the warm, hospitable smiles of the stylish air hostesses who are eagerly awaiting to attend to your needs and ensure you have an enjoyable flight. Get lost in the inflight entertainment options providing an extensive selection of the latest movies, your favourite TV shows, a huge library of music and much more. But wait, there's more, Virgin Atlantic serves some of the most scrumptious gourmet meals prepared by trained, in-house chefs.
Indulge yourself by flying Upper Class and live the high life at the luxurious clubhouse at London Heathrow Airport. The clubhouse is an oasis of calm with its relaxed ambience easing travellers ahead of their flight. Browse through the à la carte menu and tuck into 5-star dining and tapa styled dishes coupled with your choice of drink. The Viewing Deck offers stunning views of the runway and beautiful views of the sunset, which paints the sky in warm hues. The Clubhouse Spa offers complimentary treatment fit for a Queen.
Other Highlights of Our Trip
Kickstart your day of explorations with a scrumptious breakfast at Radisson Blu Edwardian, Mercer Street and be sure to explore the stores which surround the hotel
Enjoy an exploratory journey into the masterpieces of Vincent van Gogh at the Van Gogh Museum
VIP skin treatment at the Caudalie Store
Changing of the Guard at Buckingham Palace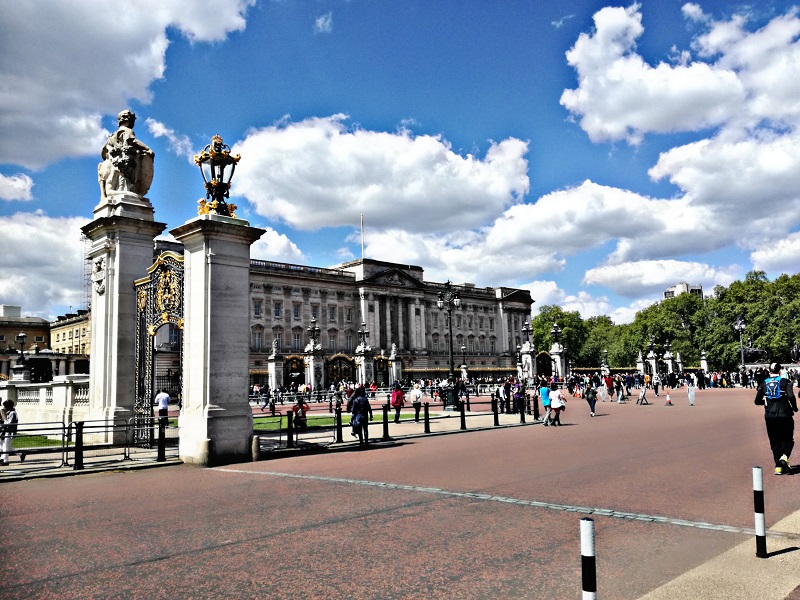 As cliché as it may sound, London will steal your heart and leave you with a longing desire to revisit and explore its attractions, architectural wonders and bustling streets. It's a city that never sleeps and one that welcomes people from around the world to experience its exuberant displays of splendour around every nook and cranny. Explore the wonderful city of London with Travelstart and book cheap Virgin Atlantic flights to experience the royal treatment for yourself.
Share the highlights of your last London trip in the comments below. What attractions should be on everyone's London itinerary?