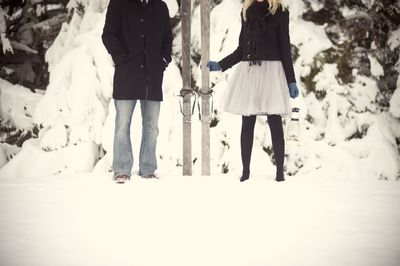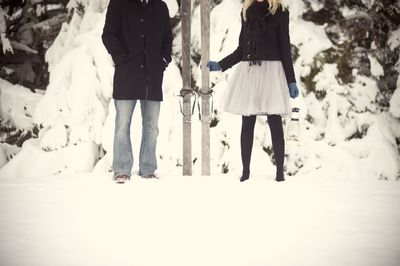 V-day is upon us yet again. And unless you're in a healthy relationship, this is probably the most depressing day of the year. And the worst thing is that it's celebrated every year. (If you hadn't guessed it, yes, I'm single.) Anyway, if you are (like me) sick of tucking into those chocolates alone and uncorking that bottle of bubbly by yourself again this year, I might just have the solution.  You should book yourself a ski holiday.
Yes, hop on those skis or snowboards and strap on those ski goggles, because it's apparently very likely that you will meet mister or missus right on the ski slopes. Not convinced? Well here's the proof: a research team from the University of Glasgow has found that people tend to fall in love quicker while they find themselves in exciting and adrenaline fuelled situations. So a man who is engaging in extreme sports is more likely to fall in love with an attractive woman  than when he meets her in a bar or in the street. And vice versa of course.
Apparently extreme activities and this includes skiiing, enhance feelings such as love. And it doesn't matter if you're a beginner or an advanced skier for that matter, the excitement of skiing makes us more attractive to others, ' according to Dr Niall G MacFarlane who lead the research. So what are you waiting for? Book that trip right now!
If you need some pointers on where to go then here are some suggestions. Some ski resorts have even organised special events for this year's Valentines' Day. In Okema in the US you can join speed dating events while riding the ski lifts. On Mt Sutton in Canada, singles can sign up to receive a red sticky heart with a number on it that matches up with someone else's numbered sticky heart whom you then have to look for on the ski slopes. In Kitzbuhel ladies get a discount on their ski passes and can drink free prosecco. This of course to lure in the many single men.
I realise that I might have given you all this information a tad too late, but no worries, there's always next year. Beacause that's the beauty of V-day. It's celebrated every year.
See more romantic getaways here