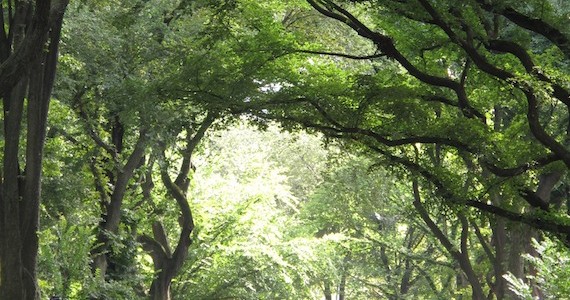 With all that New York City has to offer, it is worth taking a few days to focus on a particular part of town, especially if you can find somewhere to spoil yourself a bit. After a long week of walking and sightseeing, my wife and I needed a bit of pampering and were fortunate to spend some time at the Elysee Hotel. The Elysee is the original member of the Library Collection of hotels and is situated in a prime location for both business travellers requiring a spot near the financial centres of mid and downtown Manhattan and independent travellers like us looking for easy access to the sights of New York.
The 'Museum Mile', including the Met, Guggenheim and MOMA is only a ten minute walk from the hotel's door. For the enthusiastic shopper among us (my wife but not me), the "shopping heaven" that is Fifth Avenue is a mere hop, skip and a jump from the Elysee. It was lovely to have so much choice at hand and to concentrate on a smaller and more manageable section of the city for a few days. Central Park, where we had a fantastic morning jog, is just five blocks away. We also enjoyed a lazy Sunday stroll in the park, watched some street performers and walked through the part of the park known as 'Strawberry Fields', which includes a homage to John Lennon at the spot where he was murdered in 1980.
American food can be pretty carbohydrate heavy and we found a great little place called Spring that served fresh produce and salads. Then it was back to the Elysee for the rest of the evening. The hotel has all the comforts of home in a luxury setting. We stayed in a very large room with a separate lounge and a little kitchenette, which is ideal for longer stays.
The Elysee features the same winning Library Collection formula of friendly yet professional staff, complimentary breakfast every morning and wine and hors d'oeuvres in the early evening.  It offers a perfect hideaway from the frenzy of New York City and is a great place to put your feet up after long week of being a tourist.