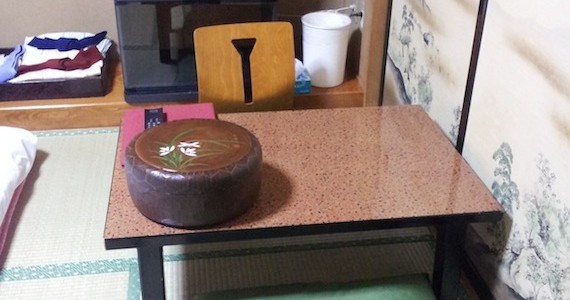 After a few weeks in the USA, my wife and I landed in Japan, a few thousand kilometres and a world away from the States. We spent the first night in Tokyo, easing into the lack of English and staving off jetlag, following which we made our way to Matsumoto. It's difficult to choose specific cities when you visit Japan as there is always loads to see and do – exploring Buddhist temples, relaxing in amazing onsen (hot baths) or checking out the natural beauty. When we decided on our first stop in Japan we were unsure of what to expect but it turned out that our choice of Matsumoto in the Nagano prefecture was a pretty good one. Below is our top five things to do in Matsumoto:
1. Stay at Ryokan Seifu-so!
There are a lot of places to stay in Matsumoto, but we spent three great nights at this family-run ryokan (traditional Japanese inn). After a free transfer from the train station, we were shown to our tatami room, which was extremely comfortable. We tried a Japanese breakfast, rode around the city on bikes that the ryokan provides (lots of fun) and then relaxed together in the house onsen. Onsen are usually separated by sex, but you can book this one for private use. One of the best things about Seifu-so is that the family who runs it speak great English, have loads of tips and maps for visitors and even gave us some persimmons from their tree when we left. We loved our stay here.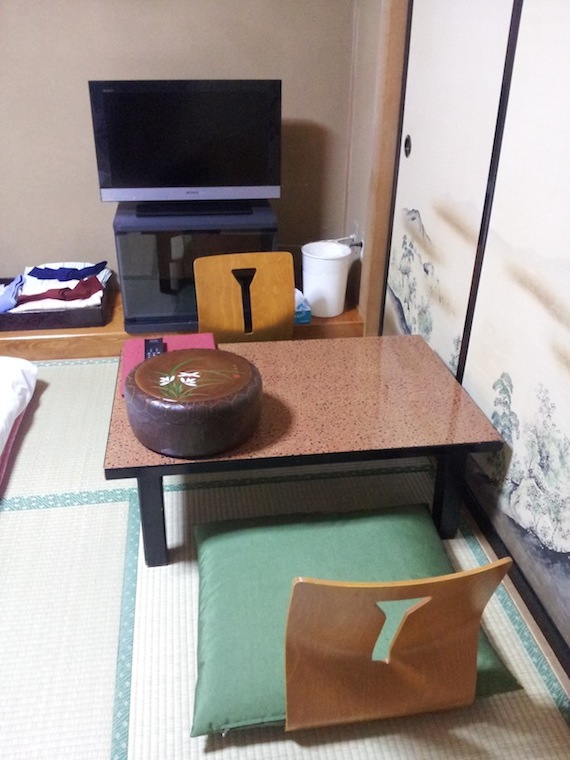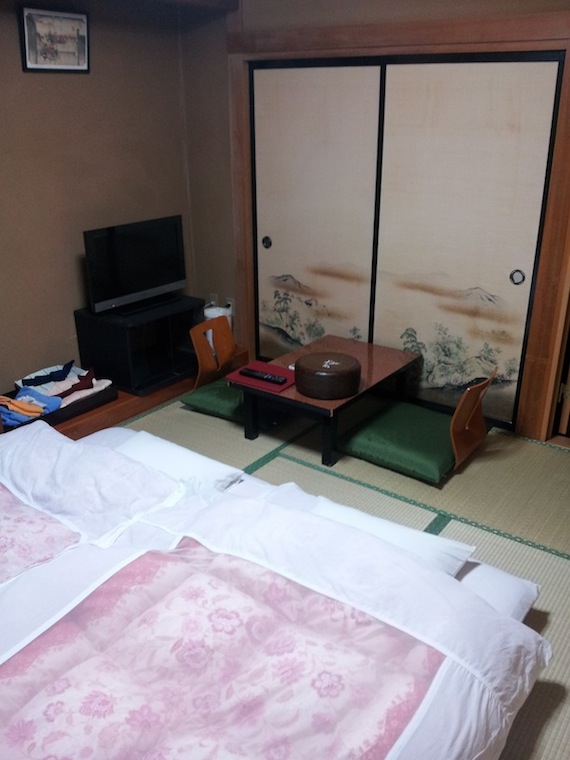 2. Visit Matsumoto's Famed Castle
Matsumoto Castle is a beautiful wooden castle that affords great views from the tower as well as insights into Japan's samurai era. We were lucky to be shown around the castle by Masako, a volunteer with the Matsumoto Language Service Association which gives tourists free tours of the castle in various languages. Masako was lovely and full of good information about the history of the castle and surrounding area.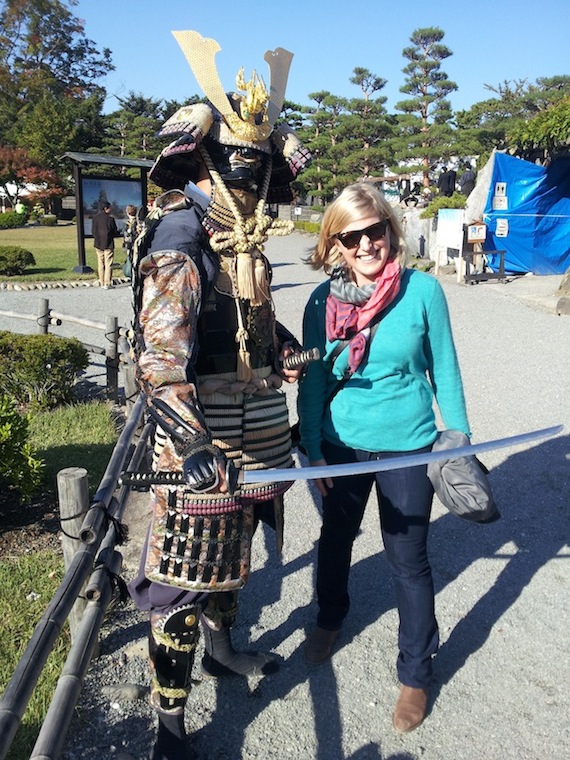 3. Daioh Wasabi Farm in Azumino
Responsible for 5% of the nation's wasabi, Daioh Farm is one of the largest wasabi farms in the country and is only a 30 minute train ride from Matsumoto. The farm is situated in a unique setting, surrounded by mountains and flanked by a river, which is diverted directly into the fields as wasabi loves water. The farm is free to visit and it's great to stroll through the wasabi fields and enjoy lots of wasabi-themed treats, including burgers, beer and ice cream!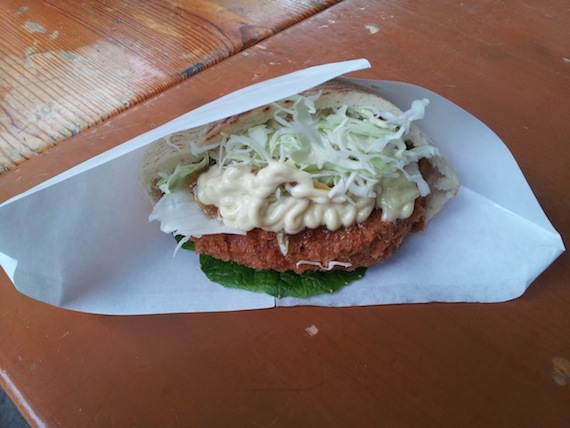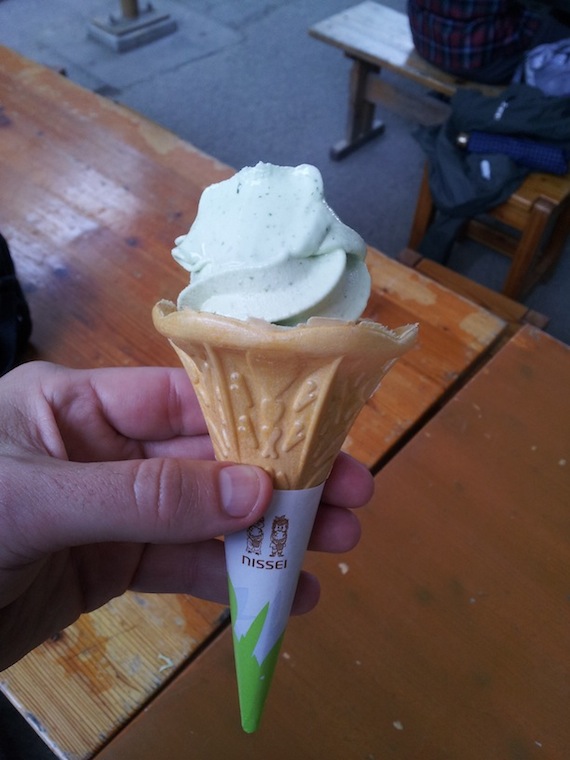 4. Matsumoto Museum of Art
Check out the Matsumoto City Museum's permanent exhibition, which features a selection of the work of Yayoi Kusama,  a Matsumoto native who is world renowned for her psychedelic polka dot and net compositions…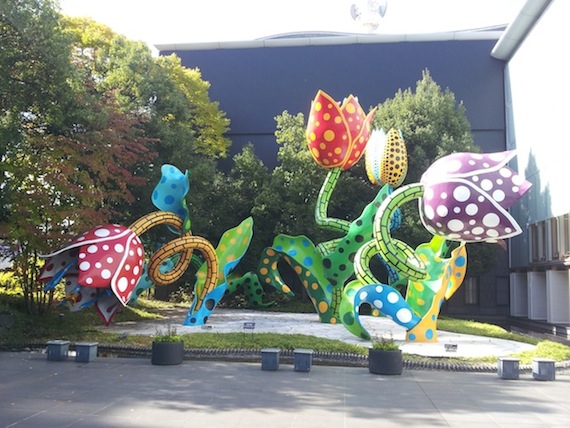 5. Try the Local Fare
Wander down the streets of Matsumoto and try the local specialties. These include soba noodles made from buckwheat (apparently Matsumoto's high altitude and pure spring water make for some of the best soba in the country), oyagi (buckwheat type of donuts filled with vegetables), sake (there are seven small breweries in the city which can be visited, ask Seifu-so to recommend one), tayaki (Seabream-shaped waffles filled with custard or sweet bean paste), sanzokuyaki (chicken in a crispy batter, japanese version of shnitzel if you like), and for the real adventurers, basashi or horse meat sashimi… Enough to keep you busy for a while!
We didn't have the time but Matsumoto is also a great place from which to reach Kamikochi and the Japanese Alps National Park. I guess we need to save something for our next visit!