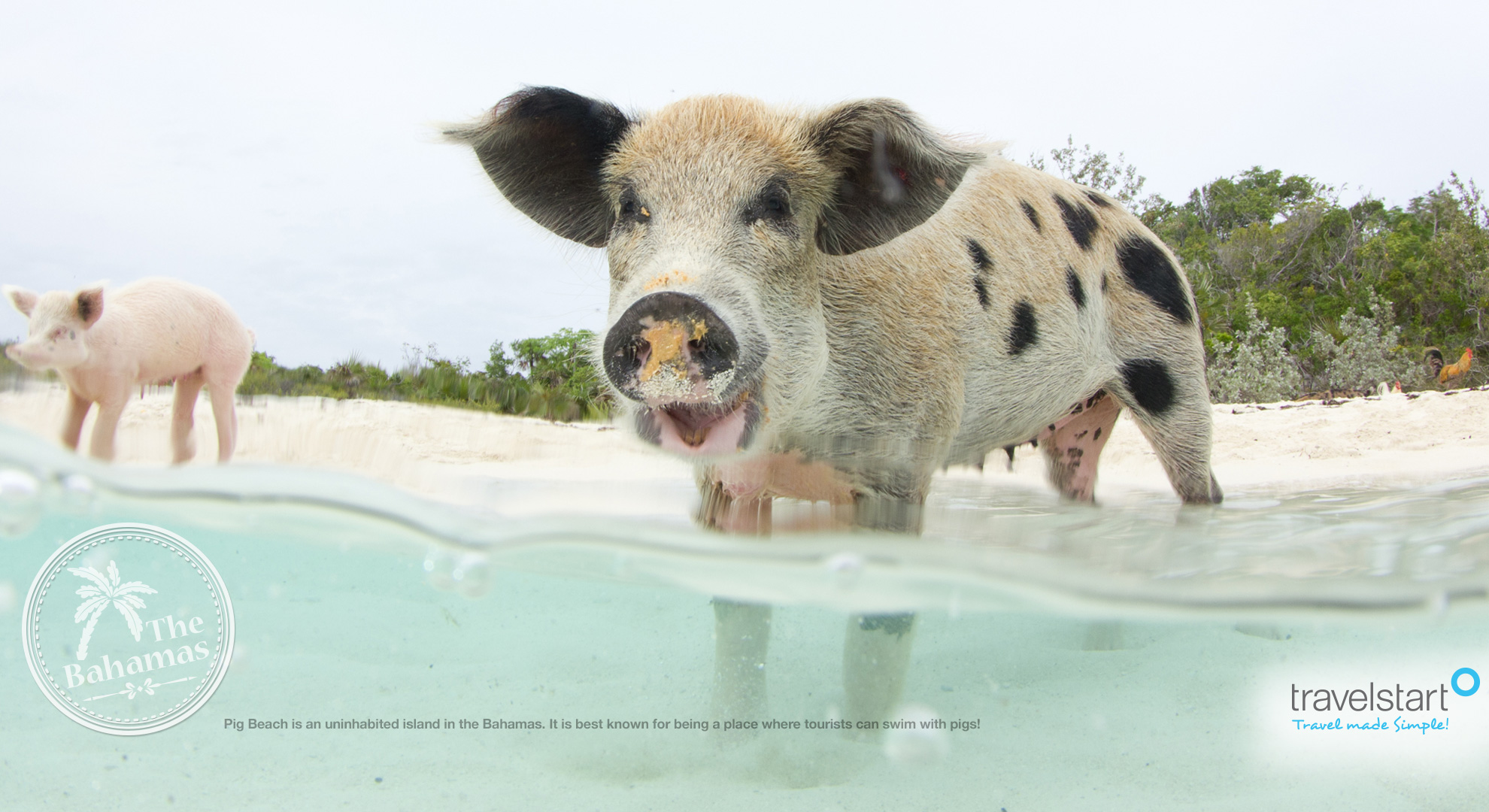 As happy as a pig in … the sea
Pig Beach (also known as Pig Island, Major Cay, and officially Big Major Cay) is an uninhabited island (or cay) located in Exuma, the Bahamas, and known for being populated by many swimming feral pigs.
According to Wikipedia, the pigs are said to have been dropped off on Big Major Cay by a group of sailors who wanted to come back and cook them. The sailors, though, never returned; the pigs survived on excess food dumped from passing ships. One other legend has it that the pigs were survivors of a shipwreck and managed to swim to shore, while another claims that the pigs had escaped from a nearby islet. Others suggest that the pigs were part of a business scheme to attract tourists to the Bahamas. The pigs are now fed by locals and tourists and the island is unofficially known as Pig Beach by the locals.
Visa
South African passport holders travelling to the Bahamas do not require a Visa for a stay of up to 90 days.
Free Wallpaper Downloads for May 2014
Desktop Computers
1366 X 768 – DOWNLOAD (with calendar)
1366 X 768 – DOWNLOAD (without calendar)
1980 X 1080 – DOWNLOAD (without calendar)
1980 X 1080 – DOWNLOAD (with calendar)
Laptops
1440 X 900 – DOWNLOAD (with calendar)
1440 X 900 – DOWNLOAD (without calendar)
Tablet Computers
960 X 800 – DOWNLOAD
Phones
320 X 480 (for iPhone 3/Small Android) – DOWNLOAD
640 X 960 (for iPhone 4/Regular Android) – DOWNLOAD
Facebook Cover Photo
851 X 315 – DOWNLOAD