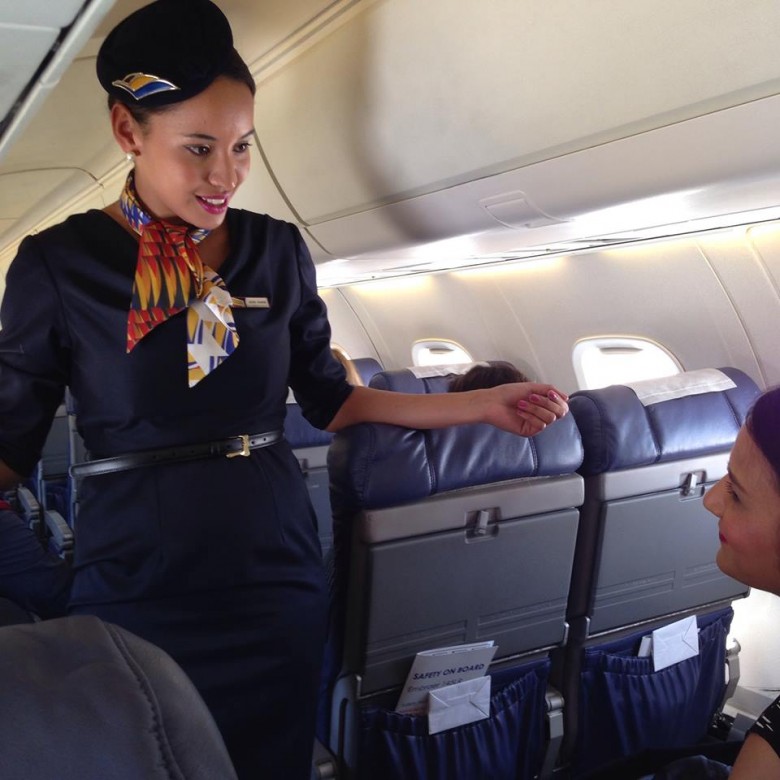 On the cusp of spring, domestic carrier Fly Blue Crane launched its inaugural flights from OR Tambo International Airport in Johannesburg to Bloemfontein, Kimberley, Nelspruit and Cape Town. Travelstart is thrilled to announce its partnership with Fly Blue Crane, bringing customers unbeatable quality and choice as the only online travel agency which offers a platform to search and compare all carriers within South Africa.
Helena de Magalhaes, head of special projects at Fly Blue Crane, said:
"Fly Blue Crane, is pleased to offer its customers even more travel booking options by partnering with Travelstart – Africa's largest online travel booking websites. Travellers booking with Travelstart can now also experience Fly Blue Crane's fresh approach which includes the best of both in affordability and premium onboard personal service.
To celebrate the launch of this relationship, Fly Blue Crane is offering an exclusive 10% discount for all customer bookings made for flights from the 25 November 2015 until the 17 January 2016. Fly Blue Crane offers flights linking Johannesburg, Bloemfontein, Kimberley, Nelspruit and Cape Town."
Impressive On Time Performance
Whats sets Fly Blue Crane apart, is the combined experience of its leaders, managers and crew, and the company's commitment to detail and precision. They operate a fuel-efficient, sleek 50-seater Embraer Regional Jet 145 (ERJ) aircraft in a single class configuration which provides speedy turn-around times. In fact they've succeeded in maintaining an impressive On Time Performance record, with an average of over 91% on a weekly basis.
Lucille Wiid tested out the airline and said she's:
"so happy that finally a world class airline is flying to the smaller cities in S.A. I had no problems with booking, flight was on time and the service was excellent! 20kg bag included in the price and drinks and snacks are free! The bigger airlines can not compete with that! Thank you I will recommend this airline to all my friends"
Redemta Msipa flew on Fly Blue Crane from Johannesburg to Bloemfontein and reported:
"It is clean, [there're] fresh, fruit & savoury pastries for snacks, hot and cold beverages served on board and the staff are absolutely warm, fun and friendly. I would use this airline again."
Fly Blue Crane offers a refreshing approach, providing affordable flights to and from Kimberley, Nelspruit and Bloemfontein in addition to Cape Town during the holiday season.
Excellent and experienced leadership

Fly Blue Crane rests in the highly-capable hands of Chief Executive Officer Siza Mzimela. Her illustrious career spans many years including serving as CEO of SAA and on the board of directors at IATA, the first female to do so in 67 years. She excels at growing airlines' local and international networks.
Even more reasons to choose Fly Blue Crane:
Complimentary meal and hot and cold drinks
Who says affordable has to be uncomfortable?
50 % off Children's fares
If you're travelling with your children, FBC offers you special rates. Infants (from new born to 24 months old) can fly for free while children (between the ages of 2 and 11) are eligible for 50% off on the price of an adult fare.
Free baggage allowance
Adults can check one free bag up to 20kg, one piece of hand luggage up to 7kg plus one small handbag or a slimline laptop sized bag
Good to know:
Extra bags can be purchased online at a discounted rate of 30% up to 24 hours prior to flight departure
Children (a person between the age of 2 and 11) can check one free checked bag weighing up to 20kg plus a collapsible pushchair and car seat, pramseat (the collapsible pushchair and car seat shall not be carried into the cabin but placed in the hold of the aircraft)
Seasonal holiday flights
In December the airline will begin its holiday schedule with increased flights for happy holiday-makers heading for the coast. Flights leave from Johannesburg, stopping over briefly in Kimberley or Bloemfontein before continuing to Cape Town and vice versa. This route will run until 17th January 2016.
"There will be one return flight a day, seven days a week, from both Kimberley and Bloemfontein to Cape Town during this period, with the exception of Christmas Day when there will be no flights."
said Fly Blue Crane COO, Theunis Potgieter, adding that the seasonal holiday flights would cater for the unique and special travel needs of the airline's customers in the three cities during this period.
Fly Blue Crane offers customers a much needed alternative, reliable and professional air travel option to various business and leisure destinations within the Southern African region. This package in combination with Travelstart, South Africa's most comprehensive online travel agency, makes for a winning formula.