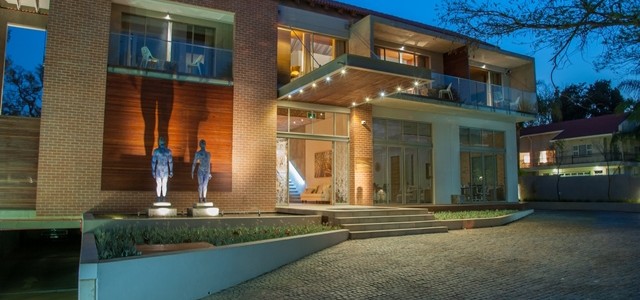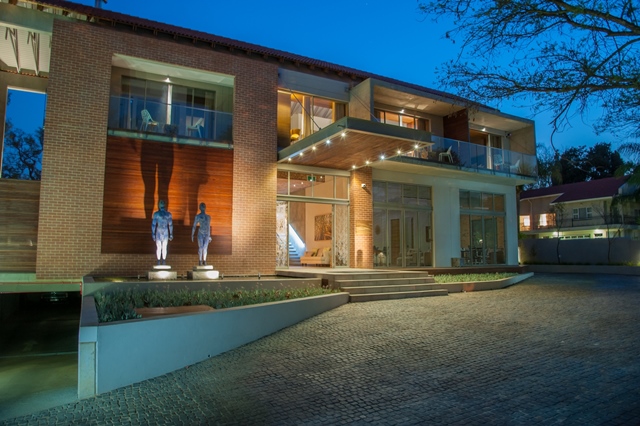 WH Leisure Group is proud to announce the unveiling of their 5-star Pretoria development, the Menlyn Boutique Hotel. Situated in the heart of the Tshwana Metropole, The Menlyn Boutique Hotel provides a 5-star hotel offering that is the industry's best in luxury accommodation, fine dining and premium conferencing.
Formerly known as the Menlyn Guest Lodge, which was awarded the esteemed status of Best Guest House in the 2012 Tshwane Tourism Awards, renovations and re-branding exercises began on what is now known as the Menlyn Boutique Hotel, in June 2012. The intention was to transform the property – originally purchased from the Cuban Embassy – into a world-class luxury destination. This premium hotel caters to business and ambassadorial travellers in Pretoria, as well as local guests to their chic new restaurant, Black Bamboo.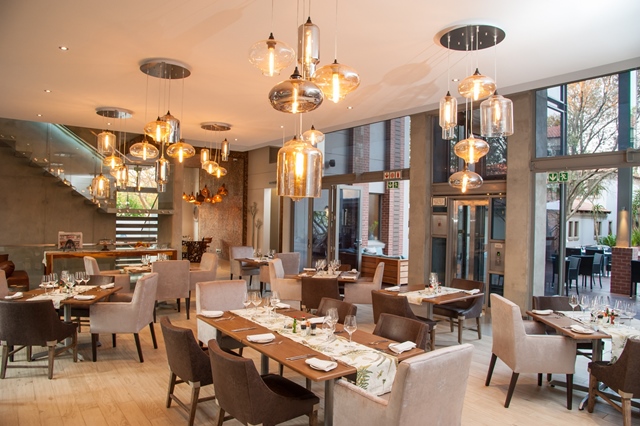 "What we have really invested in is creating an experience," says Quintin Wiehahn, managing director of WH Leisure group. "Our goal has always been to strike the delicate balance between relaxed leisure and comfort, and the professionalism and service that we have become renowned for." And the group has achieved just that, proudly opening its doors to rave reviews in August 2013.
One undeniable benefit the prominent Menlyn Boutique Hotel offers its guest is their ethos of providing real value and adding a personal touch to all aspects of the hotel. It is this approach that has resulted into the hotel's impressive return guest rate of 90%, many of whom are frequent travellers to Pretoria.
"We really get to know our guests, and we have found that the smaller, more personal and relaxed experience we offer them is far more preferable to the sometimes stiff and intimidating atmosphere of a larger hotel," says Wiehahn. "We have created a hotel and restaurant experience that truly is a step above the norm, and our relationship with our guests is testament to that."
The Menlyn Boutique Hotel's 5-star facilities include fourteen beautifully designed standard rooms, two fully equipped self-catering units, nine spacious executive rooms, and of course, the remarkable Presidential Suite. The hotel's conference facilities can accommodate a variety of group sizes, from small, intimate groups to medium sized boardrooms and spaces comfortably holding up to 120. They also have a variety of appealing packages for functions to suit any event requirements, be it a birthday or a business function.
Among the luxurious extra amenities that guests are able to enjoy are the fully equipped gym and a tempting assortment of spa packages.
"The core of the Menlyn Boutique Hotel lies in engagement, on various levels," continues Wiehahn. This engagement can be seen from Menlyn Boutique Hotel's accessible and highly involved General Manager, to the friendly and attentive Black Bamboo staff. "We strive to really connect with our customers, always being proactive and available to them, as well as engaging their senses and encouraging a premium standard yet relaxed and enjoyable experience," Wiehahn concludes.