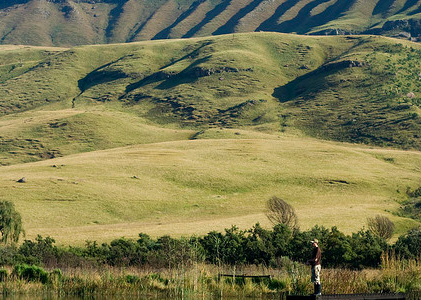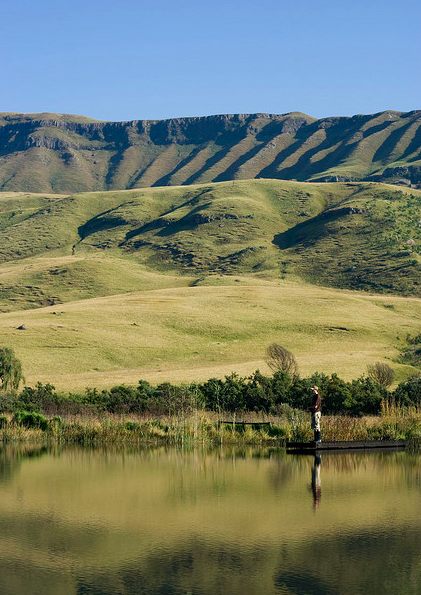 Image credit
If you find yourself in the KwaZulu/Natal Midlands, count yourself lucky. Not only because that part of the world is extremely beautiful, full of rolling green fields, hills and picture-worthy views at every turn, but because it's home to La Lampara, a simply delightful Italian restaurant.
As an example of just how lovely La Lampara is, bear this in mind – the first time I went was in 2007, with a group of friends on a sunny Sunday afternoon. The second time? A few weeks ago, with my family – I'd remembered it fondly after an absence of four years.
Thankfully, it hasn't gone downhill! Not in the slightest. The restaurant is on a vast property with lovely views out the back and old red brick buildings housing the bathrooms and kitchens. The actual eating area is inside the old dairy, but it's been re-decorated to make it cosy and charming. This feels like real Midlands food – homemade, by real people, who really care about their food and the produce they use to make it.
It's all Italian, too – right down to the menu, which is written in Italian on the wall-mounted blackboard and then translated by the ever-patient waitresses. Although, to be honest, this seemed an odd choice to me – why not have an English menu? Besides the frustration of having to translate the same menu every day (those poor waitresses!) it's quite tricky to remember a whole menu with just a few foreign words to prompt you. I didn't really mind because it made it a lot easier to make a decision, but it's not necessarily a sensible way to do business.
When it comes to food, however, they know exactly what they're doing. Rich, robust flavours complement the abundance of fresh food used in all the dishes, and it's a taste experience you're likely to remember for a long time. We started off with a fantastic artichoke dish, in a buttery sauce, and a superb salad loaded with olives and feta. Then we moved on to mains – a range of dishes including a wood-fired pizza, wild boar pasta, a deliciously creamy chicken dish and (the most unusual of the lot), duck sausage ravioli and chorizo. This is no wishy washy food – the flavours are full on and fabulous.
After lunch you can take a stroll through the surrounding fields or sip your coffee looking out over the rolling fields. And then, on your way home, there's the Belgian Chocolate Shop to look forward to, with the best-ever chocolate wheels (deliciously coconutty) and an amazing array of chocolates (filled or unfilled) to suit every mood and person. The dark chocolate and mint was my personal favourite, the hazelnut log also got rave reviews.
So the next time you're in Durban, do yourself a favour and block off a day to do a bit of a Midlands Meander – even if the only meandering you do is to La Lampara and the Belgian Chocolate Shop and back!
La Lampara: 
D182 Old Caversham Road 
Balgowan, Howick
082 416 0195
[boilerplate bytitle="text"]