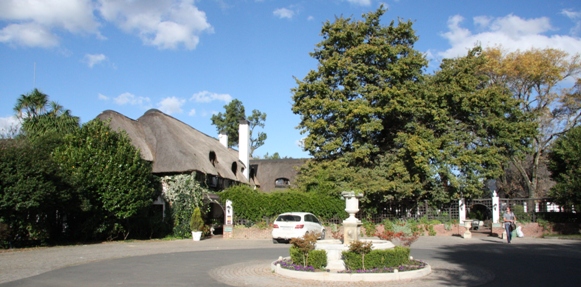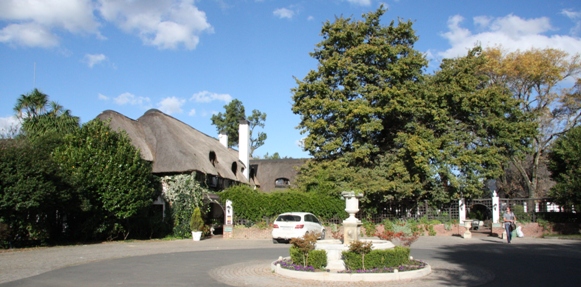 I grew up in and around the KwaZulu-Natal Midlands, so it's no surprise I have a lot of fond memories, from hiking up mountains to days spent boating & braaing on Midmar dam to endless lists of fantastic restaurants all over the place, it's hard to choose a favourite activity. If you're driving through to Durban or the Drakensberg, take some time out to visit some of the sights or even break the journey for a night of two to take it all in.
Rawdons Country Estate
An old favourite – while old is the operative word, this hotel has only been around since the 50's yet it has plenty of old-world charm, full of "ye olde English cottage" decor and will take you back to a bygone era. Rawdons is home to "The Nottingham Road Brewing Company" which produces excellent local beer & ale, it also features an old-school English pub, who's manager has worked there for over 50 years – it serves the most delicious traditional pub grub.
Michaelhouse – Spud's school
It was not only Spud (by author John van der Ruit) who was schooled at this very traditional establishment – muggins here did too. Well worth a stop to view the impeccable grounds, wander the red-brick and ivy-clad cloisters with their babbling fountains and view the exquisite chapel with its world-famous Ervin Bossányi stained glass Rose window. Michaelhouse puts the movie and books well into perspective.
Caversham Mill
Not far from Spud's school is one of my favourite lunch retreats, Caversham Mill. Set aside the remains of an old water mill and a gushing waterfall, you can sip a glass of wine and dine on some of the best cuisine the midlands has to offer. Look out for excellent local trout and gourmet dishes and let the world's worries slip away in this idyllic setting.
Gunther's
Something many visitors forget is KwaZulu-Natal's large German population, while they may only be decendents of Europeans, they still retain much of their heritage. Gunter's is tucked down a little side road off of the R103 in what is as close to an Alpine setting as one can get in South Africa with the rolling green hills and forests. Gunter serves up the best grilled German sausages and traditional German beer while you marvel at the extraordinarily large cowbells he's decorated his Swiss "Lapa" with.
Swissland Cheese
Reminding the visitor yet again of the Alpine and German nature of this area, Swissland Cheese lies up along a winding road where its heards of goats roam and gorge themselves on the lush grass. Great for kids too the venue offers monthly concerts and a shop packed with delicious home-made cheese, grab a variety pack and chill-out on the grass enjoying the scenery.