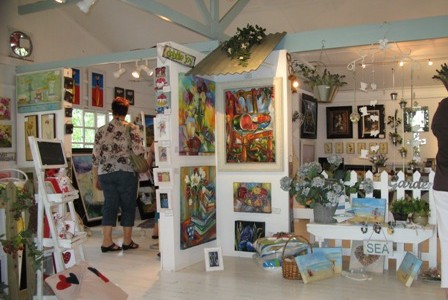 If you're looking for a relaxed, fun place to spend a Saturday or Sunday afternoon, then meander out northwest on Beyers Naude Drive, to Muldersdrift.
Because it's no more than a 20-minute drive from northern Johannesburg, yet feels like you're in the countryside, there are loads of conference-cum-wedding venues en-route. Leave these to the suits and the soon-to-be-weds, as Mulderdrift has all sorts of quaint and wonderful venues to discover.
Ngwenya Glass Village is a glass blowing factory within a quaint retail craft village of about 8 shops. Virtually everything here has a handmade aspect to it, from the Ngwenya Gallery's pretty knick-knacks for the home, to Shades of Ngwenya's recycled glass goblets.
The big draw card at Ngwenya is Gilroy's, a microbrewery with a beer garden that is packed with ale-quaffing, good-time seeking  city escapees at the weekend. The craft beer, 1 lager and 3 ales, are exceptionally good, the pub food's hearty, and there are beer tastings and jazz evenings to top up your tankard. Gilroy's has a loyal following so booking is essential.
If it's country romance you're after, then take a detour down Rocky Road, and prepare to be charmed by Casalinga. Upmarket and elegant, this is a place to dress up, and enjoy a long lazy Italian feast on the terrace overlooking the Renaissance gardens. A boutique coffee roastery completes Jo'burg's "Best Alfresco Dining" and "Most Romantic Restaurant" experience. Bellissimo!
Go big before you go home, and pull in at the Pit Stop Diner, where you'll feel like Gulliver when their enormous Prego or cheeseburger lands in front of you. From the food to the sense of hillbilly fun, everything here is supersized, except the prices.
Alternately, align your alimentary karma with homemade teatime treats from the Waterlily Tea Garden at Random Harvest, an indigenous nursery and eco-farm, where everything's prepared fresh from home made and home grown ingredients.
Now that you have lots to mull on, it's time to drift in the direction of Muldersdrift.
[boilerplate bytitle="text"]