If there is one thing lockdown has taught us, it is an appreciation for our beautiful country. This breathtaking landscape deserves to be celebrated, and then some!
Turn your travel luck around and start dreaming of when the only thing you'll catch is a flight, a tan and memories to last a lifetime.
Who doesn't like a scenic photo mission? Calling all photographers from amateur to professional alike, charge your devices, and make your way across gorgeous South Africa to capture priceless snapshots of some of the most beautiful beaches in South Africa. 
1. Camps Bay, Cape Town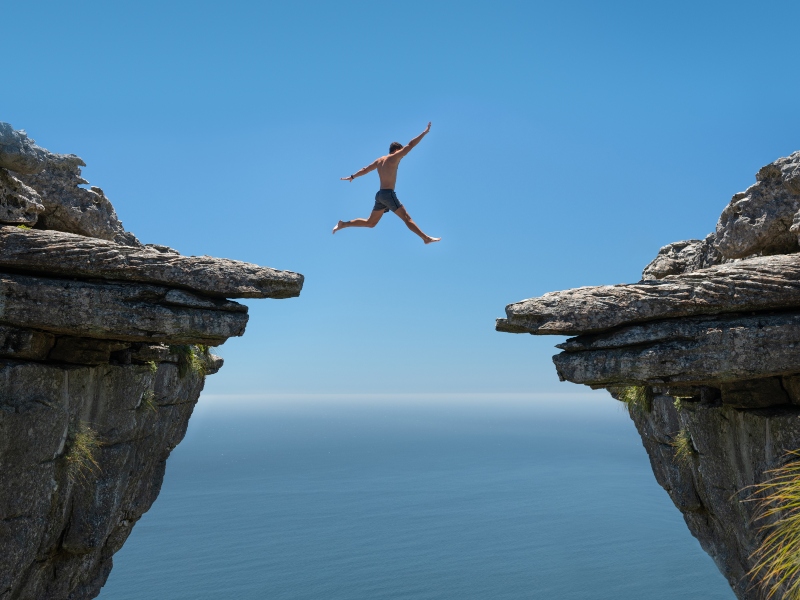 Forming part of the famed Atlantic Seaboard, Camps Bay offers any photographer a seemingly endless horizon enveloped by an azure shore. This Cape Town favourite is one of the best spots around when it comes to flexing your golden hour prowess or just frolicking to your heart's content. Once you've captured every possible priceless moment, make your way to any of the eateries and waterholes that pepper this pristine shore. You might even spot a celebrity or two! 
Where to stay in Camps Bay: Find great accommodation with Travelstart! 
2. Umhlanga Rocks, Durban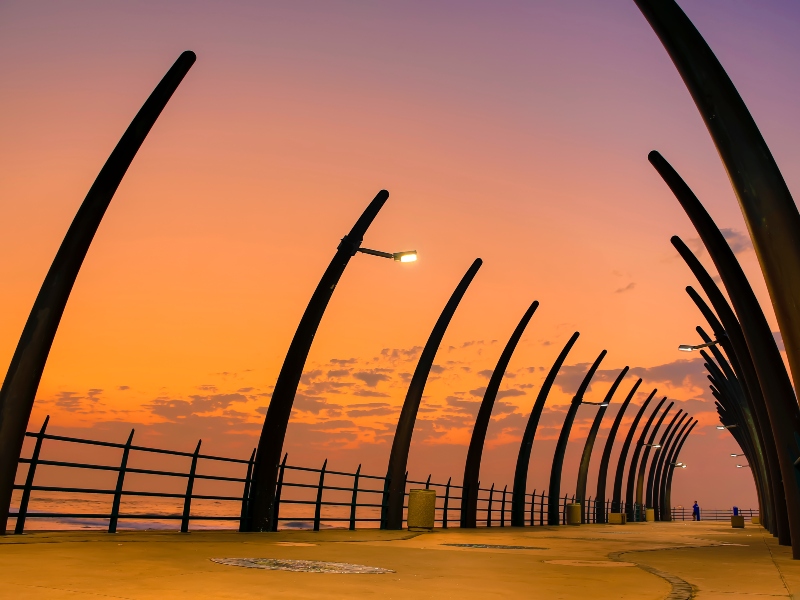 Home to what CNN has dubbed "the most beautiful pier in the world", Umhlanga Rocks is well-deserving of a spot on the list of the most beautiful beaches in South Africa. Whale Bone Pier offers one of the most stunning South African spots to create timeless golden hour photos, silhouette photos and so much more. Whether you choose to break out your camera in summer, winter, autumn or spring, you'll always be left gobsmacked by the colours and effects of Mother Nature dancing before your lense. You know what they say, when in Durban, bunny chow! Treat yourself to a well-deserved delicacy after an awe-inspiring photo mission. 
Where to stay in Umhlanga Rocks: Find great accommodation with Travelstart!
3. Lagoon Beach, Cape Town
Situated in Milnerton in Cape Town, this hidden gem has pleasantly surprised Cape Town locals and tourists alike! Lagoon Beach has fast become one of the most popular beaches for photoshoots of silhouettes framed by a fiery, neverending sky. The scenic pier provides a makeshift peninsula, absolutely perfect for capturing moments worth preserving and snapping indigo waves touching an orange-tinted sky. The stunning beach and breathtaking hues make for a backdrop worth sticking around for. Be prepared to bump into newlyweds wanting to create memories that kick off their forever, and fashionistas wanting to "flex for the gram". Either way, it's very easy to see why Lagoon Beach is one of the most beautiful beaches in South Africa. If you're lucky, the countless seagulls which settle on the waves will give you something truly magical worth capturing. 
Where to stay in Lagoon Beach: Find great accommodation with Travelstart!
4. Bikini Beach, Cape Town
If you're enjoying Cape Town, and are in the mood for a bit of a drive out, make your way to Bikini Beach in Gordon's Bay. Known for panoramic views, pleasantly warm water, incredible sunsets and luxurious beach sand, Bikini Beach truly does become the jewel of Gordon's Bay. This iconic shoreline is coupled with a thrumming promenade which has fast become a hotspot for beach strolls, meals with a view, beach markets and so much more. The pier provides any photographer with the perfect spot for capturing a Gordon's Bay sunset which, as any Capetonian will tell you, never gets old. Book your flight to Cape Town, it's worth it. 
Where to stay in Gordon's Bay: Find great accommodation with Travelstart!
5. Gonubie, East London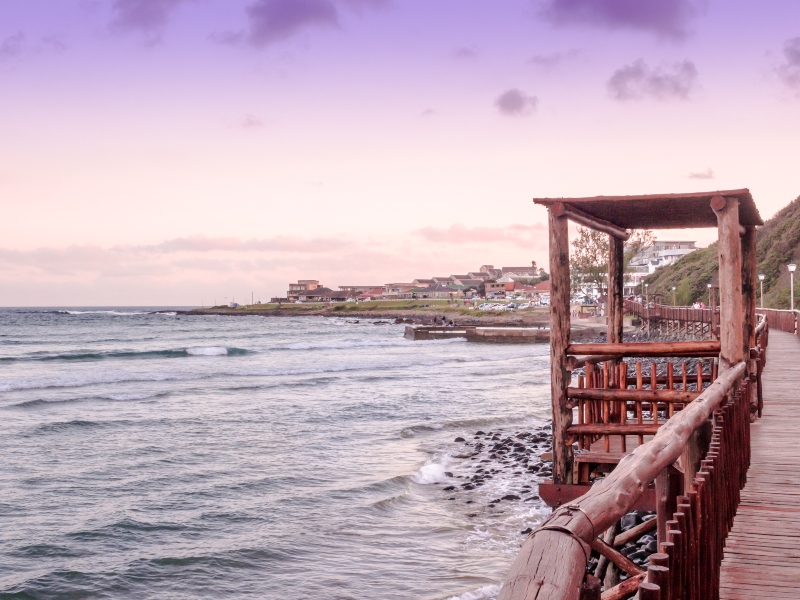 A boardwalk, tidal pools and river mouth. What more could a beach photo session need? Lush vegetation perhaps? Gonubie Beach has got it all. This East London jewel has provided many a couple with an engagement opportunity and many a photographer with expansive views of the open sea, animated clouds and seaside village ambience. If tranquillity interrupted only by the crashing waves is what you're after, then a Gonubie Beach getaway is just what the travel doctor ordered. Book your flight to East London and make the most of it right now! 
Where to stay in Gonubie: Find great accommodation with Travelstart!
6. Clifton, Cape Town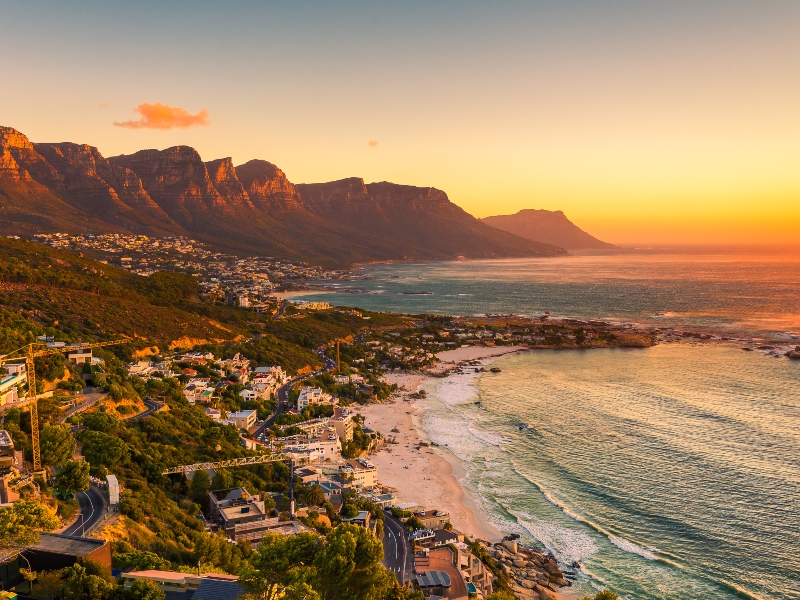 Glitz, glamour, sunbathing and, surprisingly, not swimming, are but a few of the wealth of activities synonymous with Clifton Fourth Beach in Cape Town. Perhaps one of the most iconic beaches in South Africa, Clifton will definitely assuage your every beach photography desire. Over and above capturing the scenic shore, be sure to check out the Clifton Steps where many a runner has been humbled. Don't forget to fit in as many shots of the surrounding mountains as you can. 'Tis the beaches photo missions are made of!
Where to stay in Clifton: Find great accommodation with Travelstart!
7. Robberg, Plettenberg Bay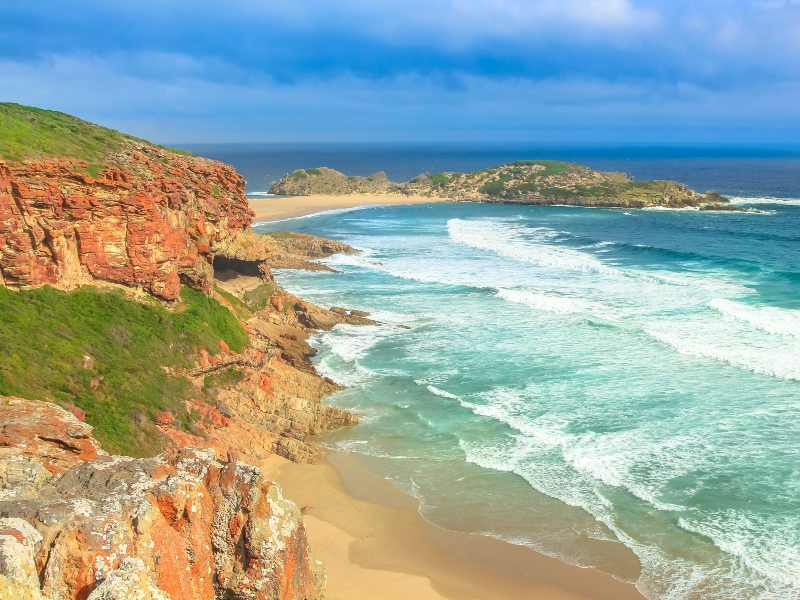 Forming part of the Robberg Nature Reserve, Robberg Beach in Plettenberg Bay is perfect for snapshots of windy beach days, foggy beach days as well as sun-mirage capturing beach days. The stay in Plettenberg Bay is well worth the flight. Tuck into this tourism hotspot and explore the surrounding Garden Route. 
Where to stay in Robberg Ridge: Find great accommodation with Travelstart!
8. Bakoven, Cape Town
Another Atlantic Seaboard gem is Bakoven in Cape Town. Home to multicoloured waters that shimmer in shades of indigo and turquoise, Bakoven has long been a successful photo mission staple. Capture how light beams dance upon waves surrounded by majestic rocks and boulders and smooth mountainside cliffs. The water might be cold, but the photo opportunities are hot. Document your favourite moments before exploring the surrounding area. Cape Town is jam-packed full of fun activities to make your photo expedition that much richer.
Where to stay in Bakoven: Find great accommodation with Travelstart!
9. Thompson's Bay, Durban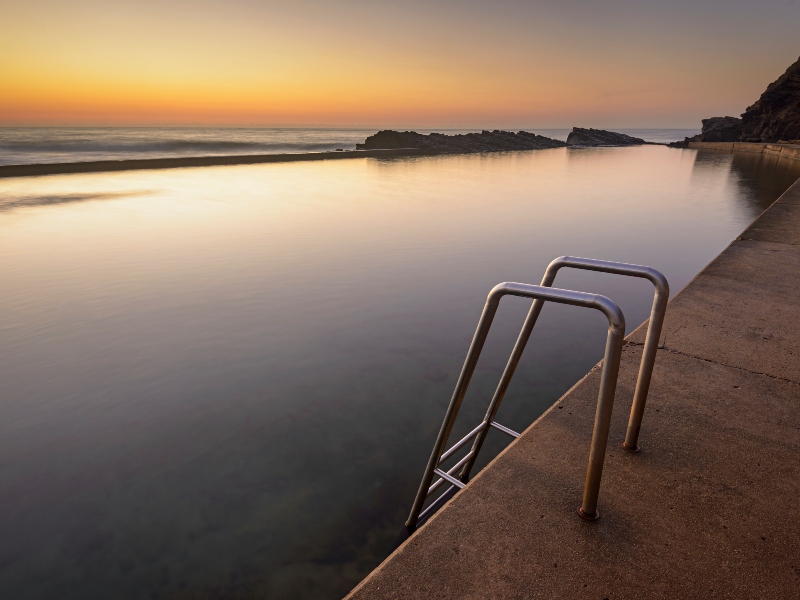 Situated in beautiful Ballito, Thomspon's Bay is a photographer's treasure trove filled will beach coves, a gorgeous tidal pool, a stunning beach and the famed "hole in the wall". Treat yourself to warm golden sand, waters that look like glass and majestic limestone rock formations that tease the existence of South African magic! Thompson's Bay is quite the popular outing so it can get crowded. Be sure to get there early to secure the best photo-ready spot. Book that flight to Durban right now!
Where to stay in Ballito: Find great accommodation with Travelstart!
10. Llandudno, Cape Town
Known for awe-inspiring properties and secluded beach coves, Llandudno offers the humble photographer the opportunity to curate a more private backdrop. Take advantage of the anonymity and seclusion that Llandudno is known for as you let your creativity run free amid white shores, an azure coastline, a fiery sky and ASMR inducing tranquillity.
Where to stay in Llandudno: Find great accommodation with Travelstart!
11. Muizenberg, Cape Town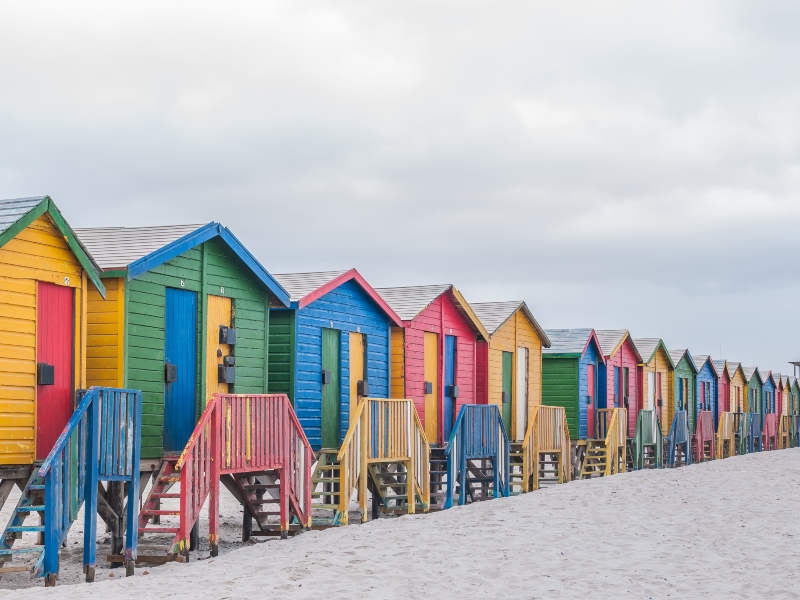 If the waters don't call to you, the iconic colourful little beach huts will. This epic throwback is to the infamous "bathing machine" made famous in the 1800s which features a cart-like structure wheeled around beaches and used as changing rooms for ladies. Talk about preserving one's modesty! You can capture this piece of history at beautiful Muizenberg in Cape Town. The beach huts stretch from Muizenberg Beach to St James and provide more than an interesting photographic focal point.
Where to stay in Muizenberg: Find great accommodation with Travelstart!
12. Summerstrand, Port Elizabeth
Presenting, Summerstrand. Accompanied by the bustling and scenic Port Elizabeth boardwalk, Summerstrand Beach is yet another marvel that comes along with a beautiful pier, velvety waves, breathtaking panoramic views and, most importantly, cocktails & conversation! Book your flights to PE, and take in everything the windy city has to offer – from the Addo Elephant National Park and the Storms River Bridge to the memorable Shamwari Private Game Reserve, before taking time out to capture the beauty of Summerstrand Beach and Shark Rock Pier. 
Where to stay in Summerstrand: Find great accommodation with Travelstart!
Rediscover beautiful South Africa. Book those flights while awesome deals last. We've got your accommodation as well as your car hire needs covered as well. If you'd like your getaway curated for you, look no further. The Travelstart Live experts are waiting to help you build amazing getaway packages.
Don't forget to sign up to our newsletter to never miss a flash sale or a promotion.
Where are your favourite South African photo spots? Drop us a line in the comments.