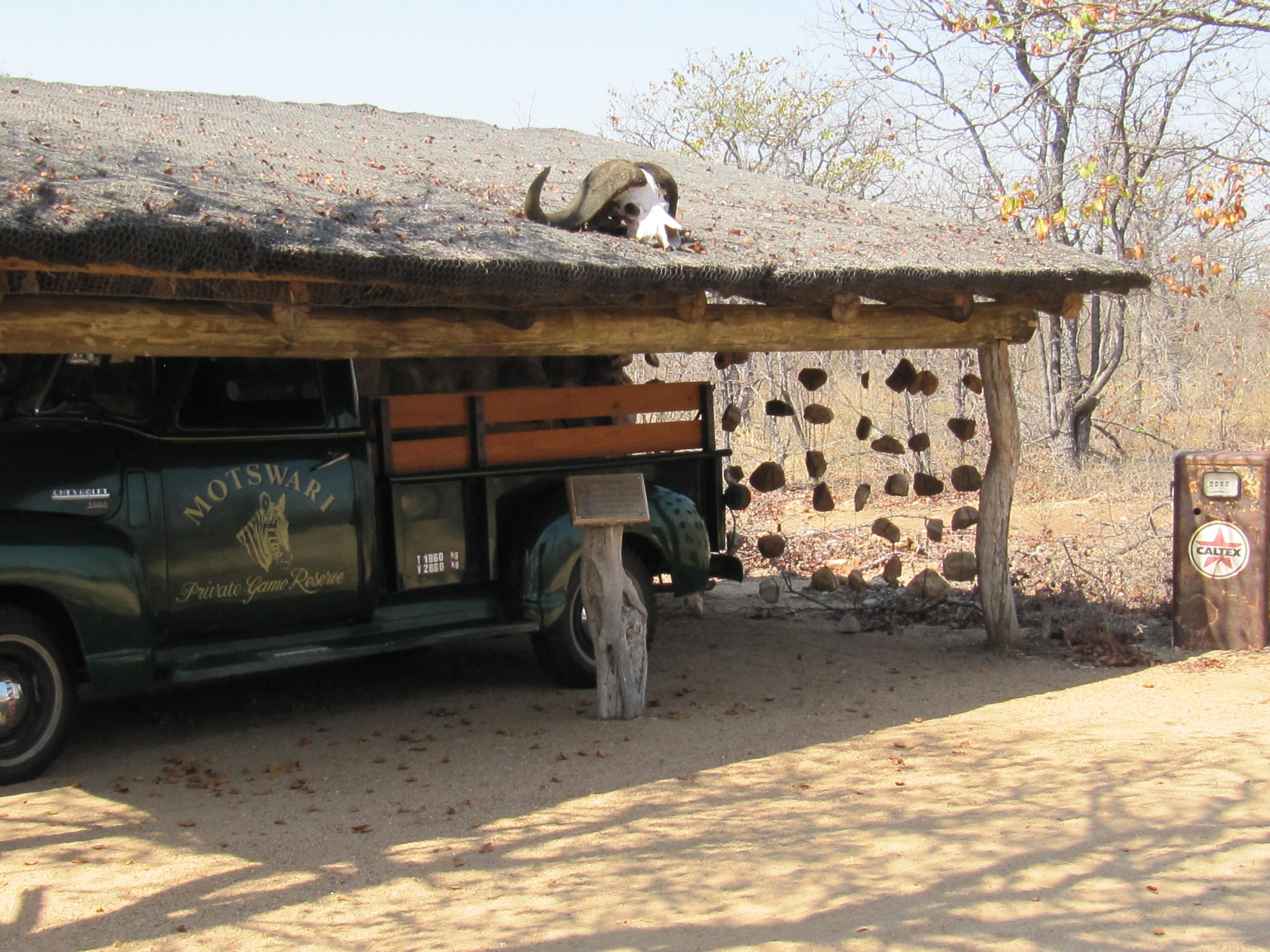 [12:00pm – 28th September 2011]
I'm live blogging from Motswari Private Game Reserve in the Northern reaches of the Kruger National Park thanks to the free Wi-Fi on offer at the camp. We flew in yesterday (27th Sept) on a direct SA Express flight from Cape Town to Hoedspruit; a fairly new route on SA Express' ever expanding portfolio of regional destinations. A day into the trip and the entire experience has been nothing short of incredible, and while most of Africa's Big 5 has eluded us thus far we've still managed to get up close and personal with Cape Buffalo, Elephants, Giraffe, Hippos, Wild Dogs and an abundance of bird life.
The Motswari Way
From the moment we arrived at Motswari our group was made to feel welcome by Thea and Dave (General Managers) and Chad (Field Guide). With drinks in hand we were given a brief but necessary introduction to the logistics of this one-of-a-kind private game reserve including room features and lodge etiquette. The 3 most important points for me were:
Never leave your room at night without the assistance of an armed guide. The lodge has no physical boundaries meaning animals are able to roam freely through the camp should this be their preferred route. I especially like the whistle available to you if the need arises to signal a guide to attend to you.
When Eskom forgets about Motswari and goes on one of their proverbial power (outage) trips, the room is well prepared with a natural lighting kit which I haven't had to make use of yet.
From the break of dawn your daytime activities at Motswari are planned for you. This includes scheduled appointments for meals, game drives, wildlife talks and bush walks but you're not obligated to join every activity and you can opt out for some down time (by the infinity pool) if needed.
Game Drives
Game drives at Motswari are the genuine article. So far I've been on 2 game drives with Chad and his artful tracker Tiyani perched on the front of the vehicle. Thankfully the weather today is a lot cooler than yesterday but I still preferred yesterday's afternoon/sundowner drive despite the intense heat bearing down on us. That said wildlife photography enthusiasts will prefer the soft light of the early morning drive.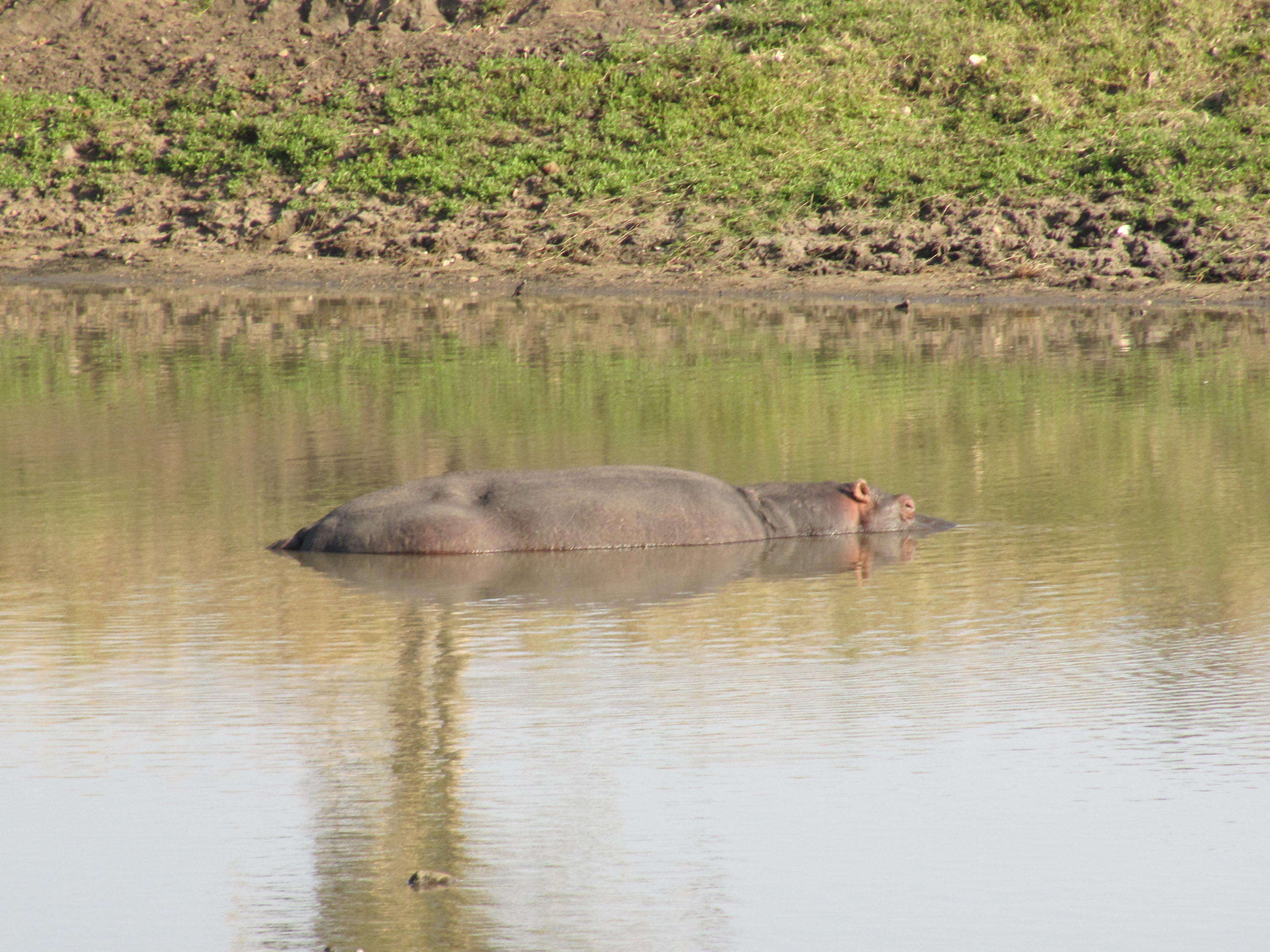 Should you not want to join the early morning game drive then simply place the apt 'Zzz' sign on your door and your guide will skip your bungalow when he does his wake up call rounds.
Tip: Motswari's game drive vehicles are open top (no canopy) which means it's sunscreen city for those of us that are prone to sunburn. If yesterday's heat was anything to go by (37 Celsius and it's not even proper summer yet) then it wouldn't hurt to take a hat and sunglasses. Also, don't be fooled by the midday heat as game drives which run into the evening can get a lot cooler so take a warm top with too.
The Motswari safari vehicles seat 10 people comfortably and water and a blanket are at your immediate disposal. I particularly enjoyed stopping in the middle of the reserve for sundowners and snacks (afternoon drive) and the coffee and biscuits on this morning's drive.
Chad Cocking – Field Guide at Motswari Private Game Reserve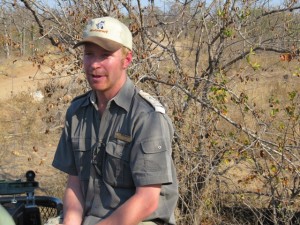 Chad has been at Motswari Private Game Reserve for 4 years and has even published a compilation (Predators of the Timbavati) showcasing some of his best wildlife images he's captured over the years. He also has a blog called Ranger's Diary which is updated almost daily by himself and Grant. The blog platform provides an honest account of the day's sightings as well as anecdotes from the bush and should be your first port of call if live wildlife blogging interests you.
The game drives Chad takes you on are as interesting and exciting as they are informative and entertaining. He's not afraid to put the game vehicle through its paces as he bundu bashes and tracks down a possible Big 5 lead. Just today (early morning drive departing the camp at 6am) we had lost all hope of spotting the elusive leopard when a radio call lead us to Argyle Male – one of Motswari's resident leopards. After some ducking and diving we found the leopard on a seemingly aimless route. He didn't seem intimidated by the presence of no less than 3 game vehicles with keen photographers on board and even posed for some shots (see below) on top of one of the abandoned termite mounds. I couldn't believe how he sat there washing himself not unlike my cats at home. Seeing Argyle Male has been the definite highlight for me thus far!
The Vitals
4 Star private game lodge in the Timbavati Reserve, Mpumalanga
15 private en-suite rooms, each with own entrances
Bungalows at Motswari are rondavel structures which allow for 360 degree views of the camp. This is a big plus as the chances of a leopard or elephant roaming on site are high
Complimentary Tea & Coffee station in room
Rooms are air-conditioned and there is a mosquito net surrounding your bed for maximum comfort at night
Breakfast, Lunch & Dinner daily
Free Wi-Fi but don't count on getting any cellphone reception around the camp
Room safes
It's almost 2pm and I'm off for a nature talk, lunch and a game drive (in that order). Check back later for more about animal sightings and bush safari life at Motswari Private Game Reserve.
To be continued…
Motswari Safari Lodge: Part 2
[Update: 5 October 2011]
I'm back in Cape Town and for reasons beyond my control the live blog I started writing at Motswari Private Game Reserve had to take a back seat until today. With memories of my time in the bush still fresh in my mind I thought it'd be best to wrap up this post accordingly.

On our last night we were pleasantly surprised to find out that the Motswari team had organised a bush 'braai' (barbeque) evening. Thankfully the wind dropped off revealing a calm and warm evening under the stars. If the Boma evening on the first night was anything to go by then we were in for a culinary treat courtesy of Leigh Coutts – Executive Chef at Motswari Game Reserve. As usual Leigh and her masterful team delivered on a fantastic outdoor dinner. We feasted on a variety of game meat and the malva pudding was as delicious as Leigh described it in her inimitable style. Godfrey Mathebula, Head Field Guide and Assistant Manager at Motswari hosted our table for the bush evening. Having grown up on the Timbavati Reserve, he's really a wealth of knowledge when it comes to all things Kruger and had us in stitches with some of his stories.

I must reiterate that the armed ranger that guides you to your room after dark isn't some novelty afterthought, thought up by management to give the safari experience a thrilling edge. It's important that guests are cautious at night and call a guide (using the in room whistle provided) in the event that they need to leave their rondavel. John, the night watchman at Motswari, casually informed me of the Honey Badger that had taken residence on my bungalows patio the night before. Cute name but for anyone that's heard of this aggressive little critter you'll know that it's a carnivorous species with few natural predators due to its thick skin and ferocious defensive abilities – yes it will attack humans.
Tip: In rare sightings of Wild Dogs and other lesser spotted animals I would rather forego a snapshot in favour of observing them with the naked eye. Get your photos but don't spend the entire trip behind the lens of your camera.
Motswari – Who should go?
If you're looking for the authentic African Safari experience then you'll love Motswari. Rustic accommodation without the overstated feel of a resort but with all the creature comforts and personalized service means you'll never feel like you're roughing it. Self-catering units complete with their own staff are available at a separate camp; you'll just have to bring your own food and beverages.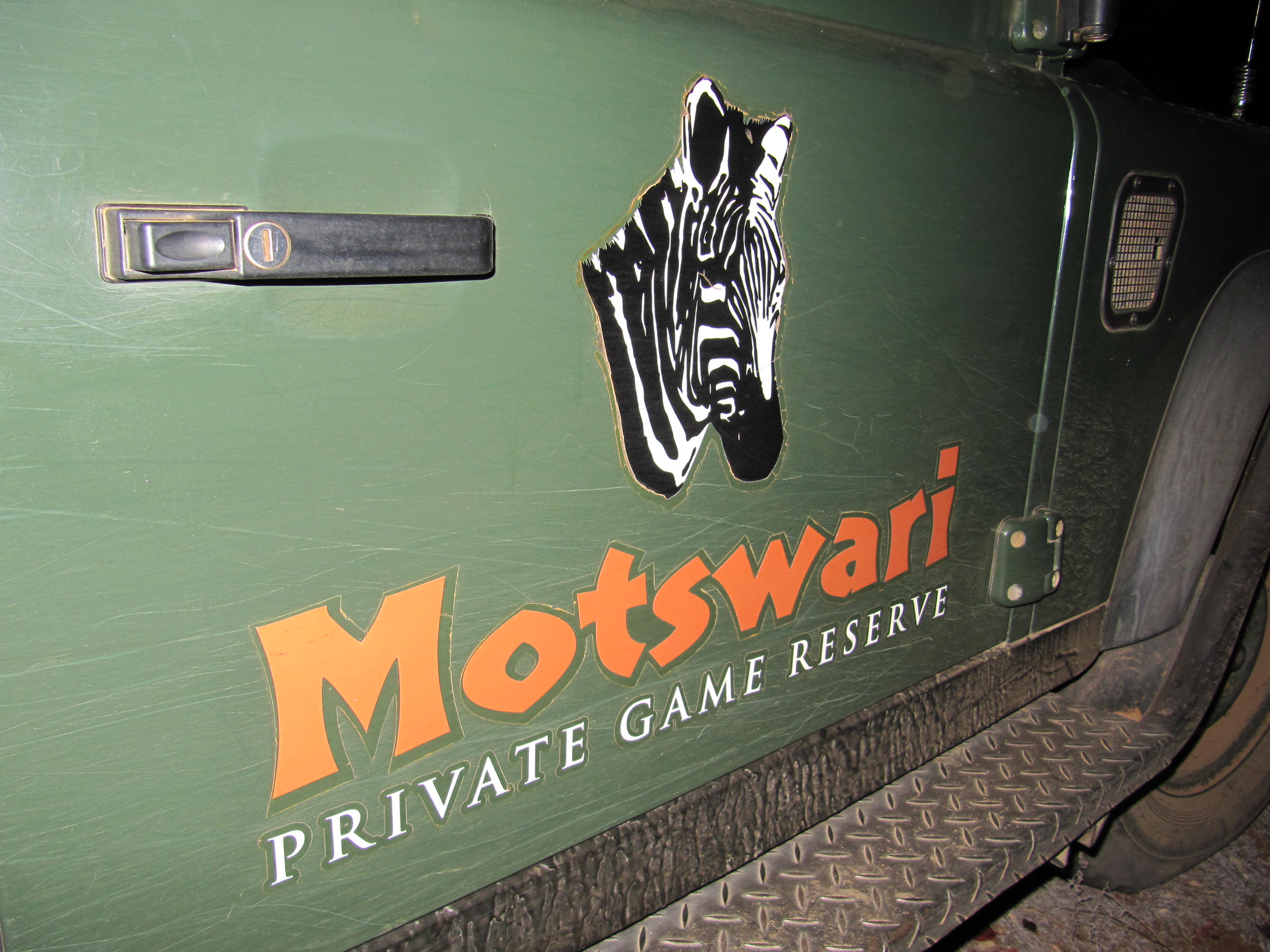 I wouldn't say it's a self-drive destination unless you have a serious off-road vehicle. There's no way you're going to have full game viewing potential in a dinky rental car as roads are rough and require some skilled driving and capable vehicles to get through. Water is drinkable but if you don't like its 'limey' taste then the lodge provides purified water on their turn downs and on request.
While Motswari Safari Lodge takes about an hour to drive to from Hoedspruit Airport, the distance itself is not so far; it just feels long as you have to adhere to the Kruger Park's speed limit of 50km/h. The Roads from Hoedspruit Eastgate Airport to Motswari are tarred and in good condition except for the end bit – just 4km of bumpy dirt road.
Despite the horrors of rhino poaching and other atrocities against the wild, Motswari and their staff taught me that it is possible for humans and wild animals to share a peaceful and mutually beneficial existence.
Getting away to the middle of the bush has never been easier with flights to Hoedspruit on SA Express.
All Motswari Safari Lodge images: Russell Jarvis