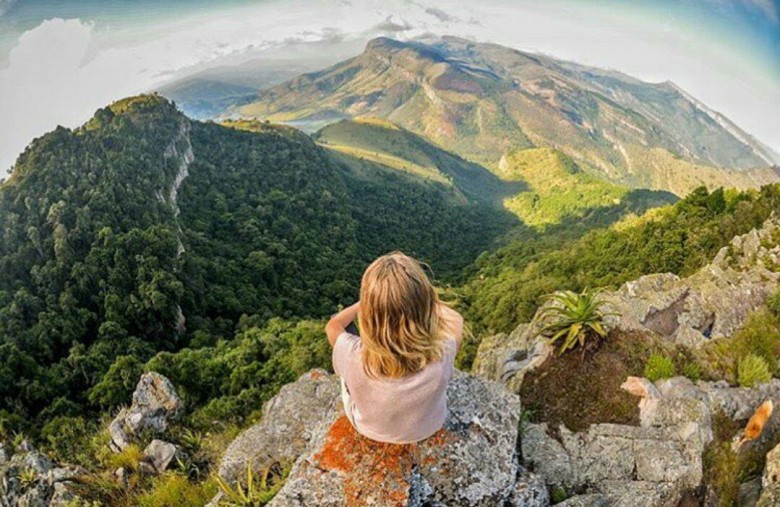 Just 3.5 hours from Joburg you'll reach the mysterious, misty Magoebaskloof mountain range. These mountains are well worth a long weekend stay for trail runners, nature seekers, bird-watchers and gourmands. The unique altitude will awaken your yen for log cabins, country kitchens and forest hikes. The surrounding area is packed with interesting places to visit and untrammeled, verdant nature. Just 2 hours from the Kruger gate by Phalaborwa, the Magoebaskloof makes for the perfect stop over on your way to the low veld. Be sure not to miss out on Haenertsburg's Spring Festival, which is taking place from the 24 September to the 2 October this year.
Featured image above of Wolkberg courtesy of photographer Christy Strever via Instagram
Look out for brilliantly-painted Cape Parrots and the whiskered Samango monkeys in the Magoebaskloof forest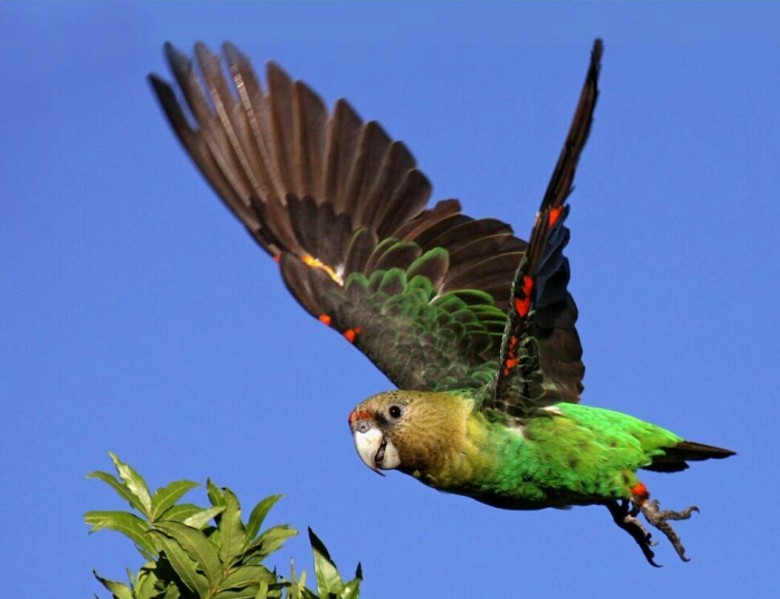 Courtesy of Mybirdshouse via Instagram
The Magoebaskloof is heaven for fans of bright feathers- the rare Cape Parrot can be spotted in the forest here along with cute and furry-faced Samango monkeys. To arrange a bike ride or hike on a group weekend adventure talk to guide Sandi Moore. Contact Sandi on 082 441 8088.
Head to The Pot 'n Plow for an affordable- and most importantly- tasty pub pizza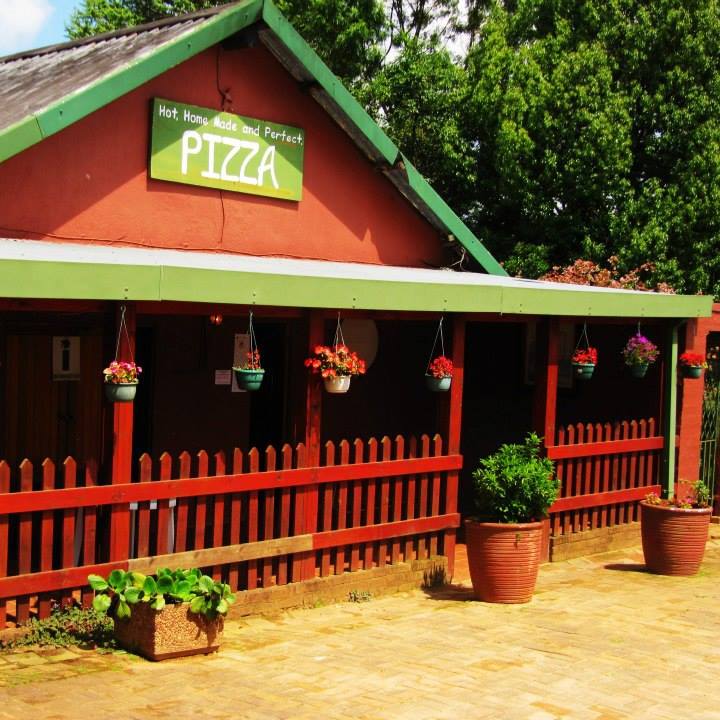 You can expect warm, friendly service and live music- just check the line-up on their Facebook page. They also offer piping hot homemade pies on occasion.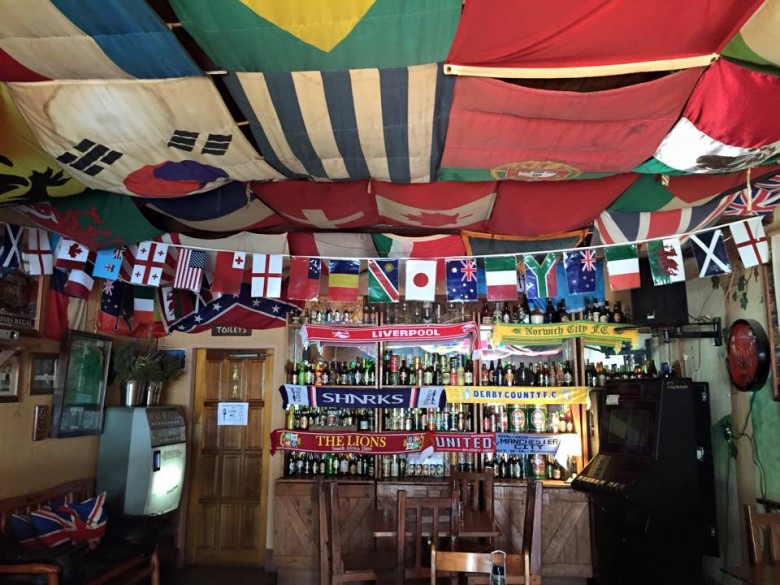 Take your 4×4 on a birding adventure
Carry on the road past Kuhestan Organic Farm until you reach a turn-off for the famous forest drive. If you're lucky you may spot a Black Fronted Bushshrike. This is the only place to see them in the country! If your vehicle is high-clearance but not 4×4 you may still be able to give it a go, weather dependent.
Take a Persian Cooking Course with Shahrzad at Kuhestan Organic Farm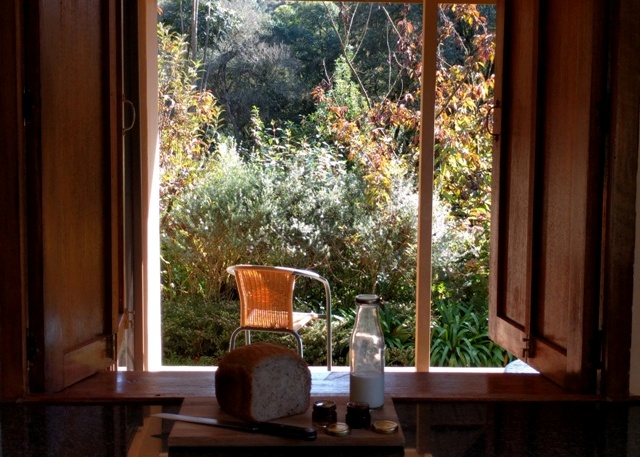 Set on an organic avocado and raspberry farm Kuhestan is a revelation. There is a selection of upmarket country-style self-catering cottages on offer. Upon arriving for your stay fresh milk, bread and homemade preserves are provided. It can get quite chilly in the Magoebaskloof in winter, luckily there is a  fireplace in each cottage with ample wood. Lots of cosy blankets make red wine by the fire an excellent way to pass an evening after a busy day of hiking and sightseeing. You may spot the rare Cape parrots from the Kuhestan gardens, which is a real treat. The cooking courses are available upon request.
Call 082 903 7593 to make a booking, be sure to give at least 2 weeks warning.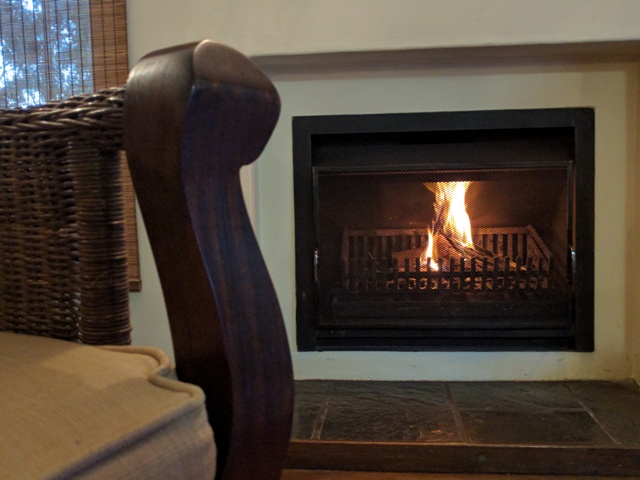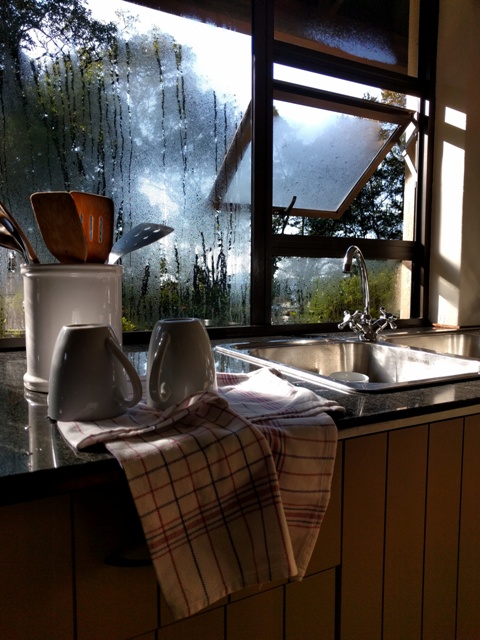 Plan your visit around Mina's Neighbourhood Market for infectious music and delicious food from a variety of stall holders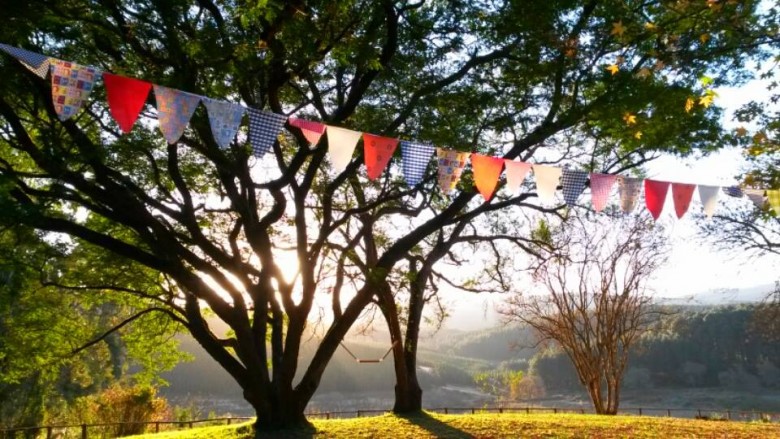 Mina's Neighbourhood Market is a much-anticipated event held every few months at Mina's Art Cafe at the beautiful Zwakala River Retreat. Upcoming market dates: June 5, September 5, November 27. Contact Denise on 083 980 8433 for more info. It is really worth spending a few days staying in the beautiful cottages near the river at Zwakala River Retreat. You'll leave feeling revived, relaxed and restored.
Summit the Iron Crown, Limpopo's highest mountain at the Iron Crown Trail Run
Do a day hike in the magnificent Wolkberg Wilderness Mountain Reserve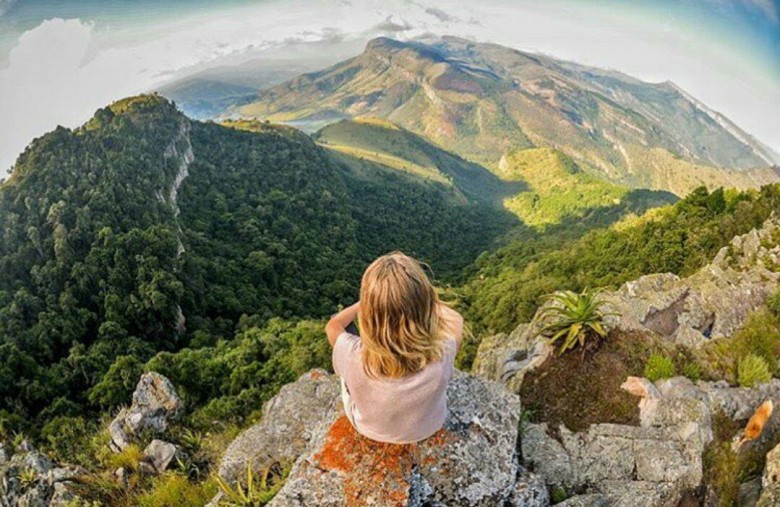 Courtesy of photographer Christy Strever via Instagram
This 22 000 hectare wilderness is reserved exclusively for those on foot. From Tzaneen take the Old Coach Road. After 12km, turn right on a dirt road signposted as New Agatha Plantation. The Wolkberg Wilderness entrance gate is 3km along. You might also be tempted by the Wolkberg Trail Run happening on 6 August – 7 August.
Also read:
Escape into nature on the 5 Day Magoebaskloof Hike
Stay over in mountain huts, swim in streams and hike up craggy mountains, alongside waterfalls. Those who loved the Otter Trail will love this route. There are also two-day routes which are less demanding and are suitable for families. Find out more here.
Visit the Rain Queen Modjaji's Cycad Reserve for a hike and a picnic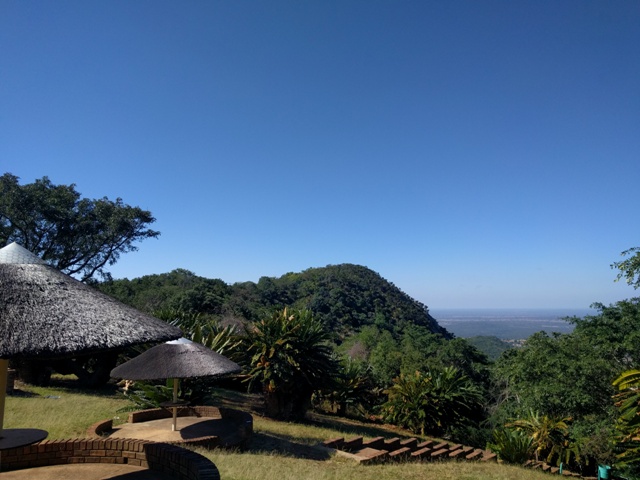 The legendary rain queens of the Bolobedu people presided over the cycads here and the town below. Even King Shaka greatly respected the Modjaji Queen. This sprawling rare cycad reserve sits high above the small town of Modjaji just a short drive from Tzaneen and Haenertsburg.
The facilities are very basic but well worth the visit as you will walk into a magical prehistoric landscape with cycads in every direction as far as the eye can see. You can take the 5km hike down to the dam at the bottom of the reserve, the path is quite overgrown with beautiful vistas of the surrounding cycad-covered hill and green plains.
Buy your own cycad from the office behind the gate of the Modjaji Cycad reserve for only R40. These extremely rare and protected plants are kept in a nursery 5km down the road from the main reserve. You take your ticket and collect your cycads and a permit from the nursery. R20 entrance each per person plus a R30 charge per car.
Contact: 015 311 7009
Sip an ice cold beer in the Sunland Baobab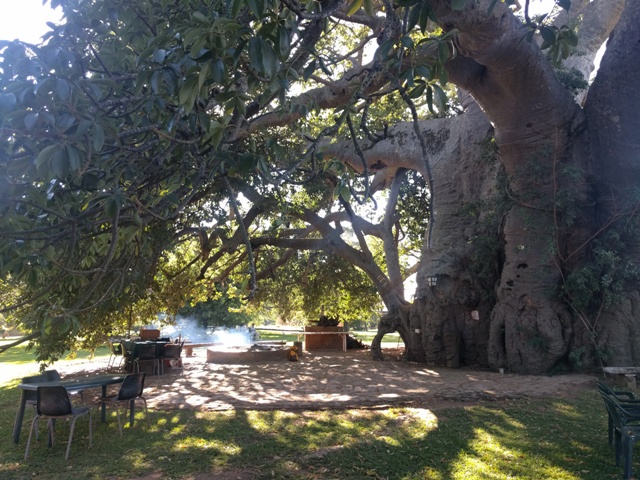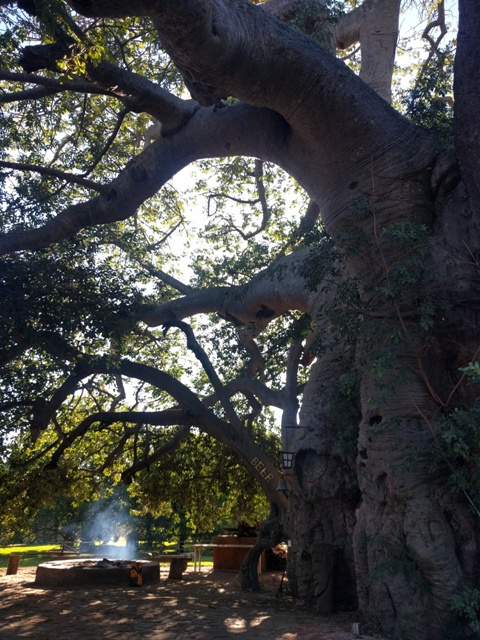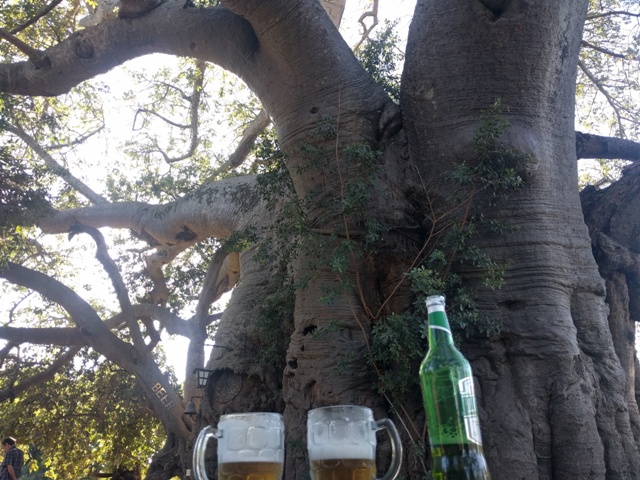 The largest Baobab in SA boasts a pub inside! Just a short drive from Modjaji and a 30 minute drive from Tzaneen, the Sunland Baobab is a sight to behold. It's said the gods were up to mischief when they turned the Baobab upside down making its roots reach skywards. This spectacular giant is carbon dated 1700 years old. Open everyday from 8am to 4pm.
Walk through the exquisite Japanese-inspired Cheerio Gardens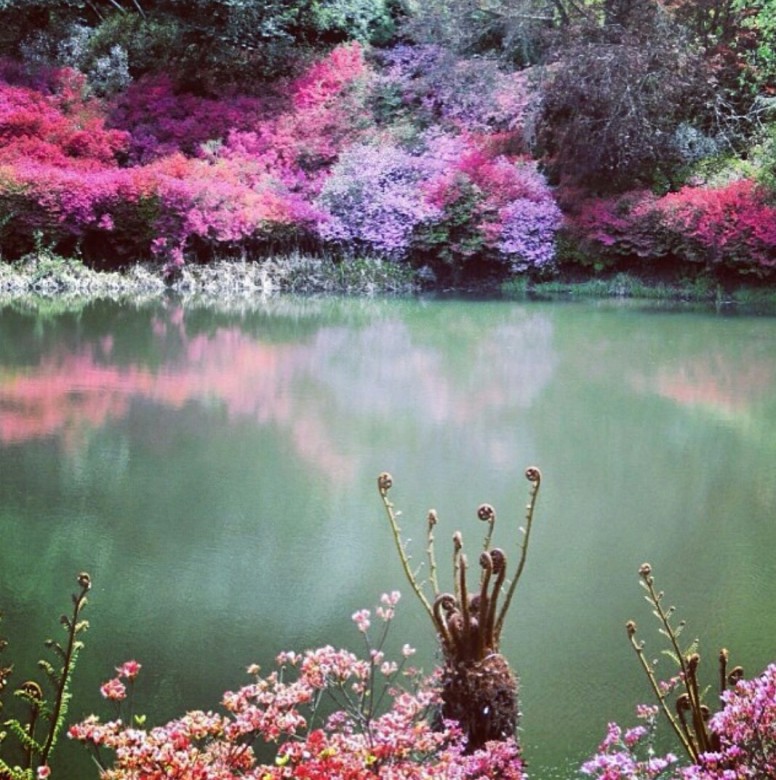 Courtesy of Stonergy via Instagram
The gardens are famous in the area for their gorgeous blossoms and bright-coloured azealias. There are lovely rustic cottages to stay in by Cheerio Gardens. Contact Sarah at Cheerio Gardens: 083 355 0835.
Visit soon-to-be-open Zwakala Brewery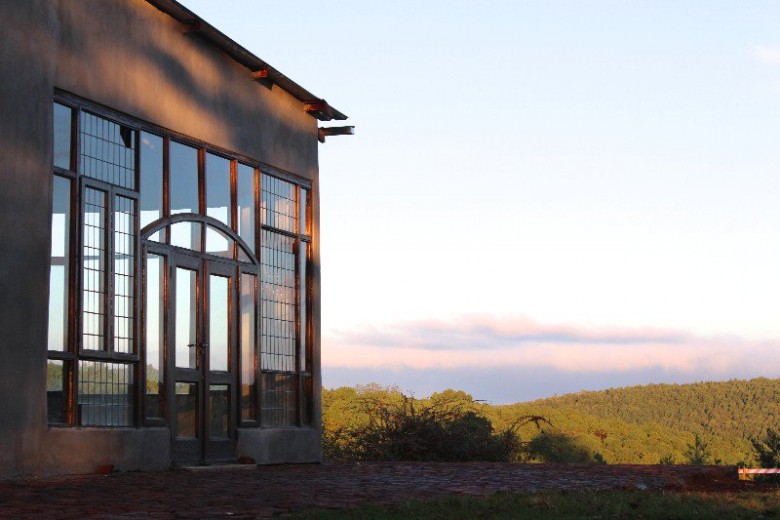 Watch this space as Zwakala Brewery is opening soon and will be a welcome addition to fun and interesting things to do in Haenertsburg and surrounds. Cheerio Road, Haenertsburg.