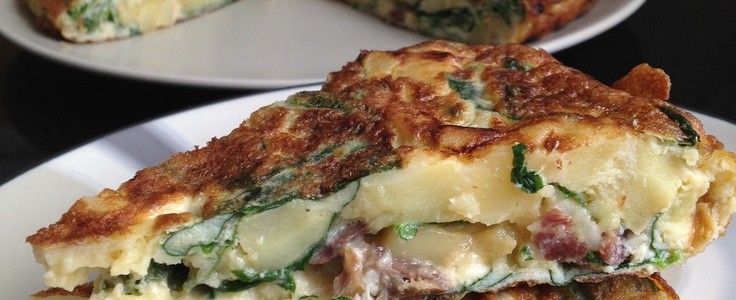 We've been back from Spain for six weeks, and I'm still dreaming about the food… That's why I thought it was time to do a round-up of the must-eat Spanish foods, for next time you find yourself in Spain.
Chorizo
I think this goes without saying, but just in case it doesn't: chorizo is the most delicious of Spanish sausages (trust me, we ate them all). Spicy, full of flavour and different depending which part of the country you're in, chorizo is top of my list.
Jamon
Honestly, jamon is a close second. This delicious cured pork (which some call ham, but it's not anything like what we call ham) is so buttery it can be eaten straight – or, more commonly, with cheese on a bocadillo (roll).
Tortilla
Not like a Mexican tortilla at all, a Spanish tortilla is a big omelette filled with fried potato, garlic and onion – and often many other things too (think chorizo, peas, cheese). It's served in slices and often eaten for brunch or a mid-morning snack with coffee.
Café con leche and pastries
Strong, milky coffee, perfect with butter cake or croissants.
Tapas
Oh, tapas! How can one word describe so many delicious little bites of joy? Whether it's olives (preferably filled with fresh cheese and fried), cured meats, sliced cheeses, miniature mouthfuls of flavours more commonly known as pintxos or regional specialities like seafood or tomato-based mouthfuls, tapas is the most delicious way to eat dinner.
And finally, although it's not a food, I must add cava to this list. Like our Methode Cap Classique, cava is bubbly that's not allowed being called champagne – and it is delicious with all of the above (except the café con leche and pastries, of course).
And then, of course, there's the caldo gallego soup, and the pulpo, and and and…