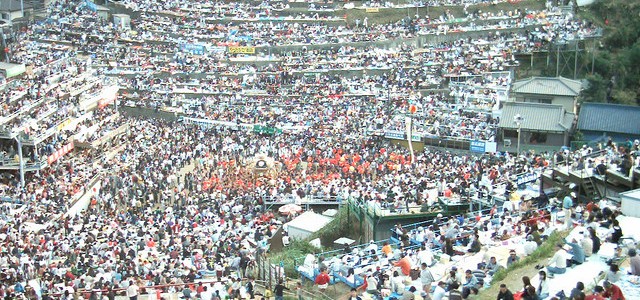 Have you ever heard or seen images of the Nada Fight Festival held in Himeji, Japan annually? Neither have I. Yet, the images really drew me in. It translates as the festival of the fight or "Nada no Kenka Matsuri". Yet it is perhaps best known as 'Kenka Matsuri'.
Held on the 14th and 15th of October every year, this is undoubtedly a feast for the eyes – one of the most interesting in Japan. What does the festival entail? Basically male participants are divided into three teams by age. Red (under 26), yellow (26-35) and lastly the white team (over 35 years old).
Given to each of these teams is a portable shrine or temple (known as a mikoshi) – they are incredibly heavy. Each team uses this temple to taunt and tease the other teams. According to tradition, the gods are apparently happy when these portable temples bump into one another – so everyone makes sure this happens quite regularly. See the arena below: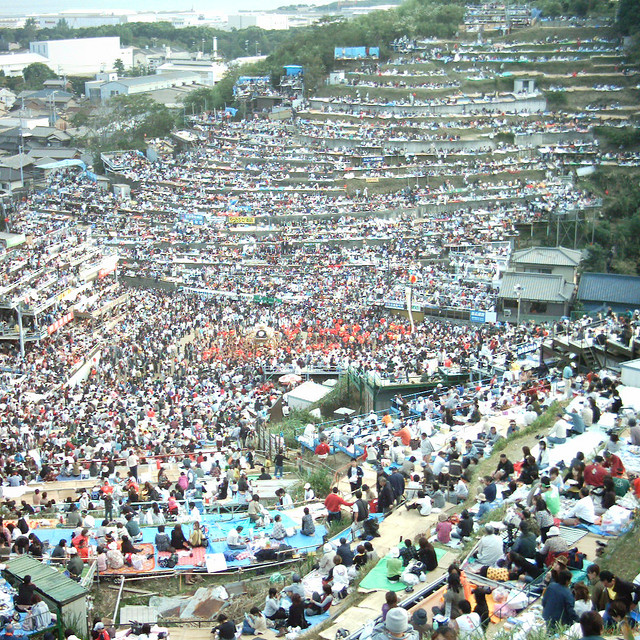 Truly magnificent, isn't it? Thousands of spectators turn out every year to watch this unique battle of the ages.
Enthusiastic spectators even go to all the trouble to hand-craft these colourful pom-poms (below) to show their team support.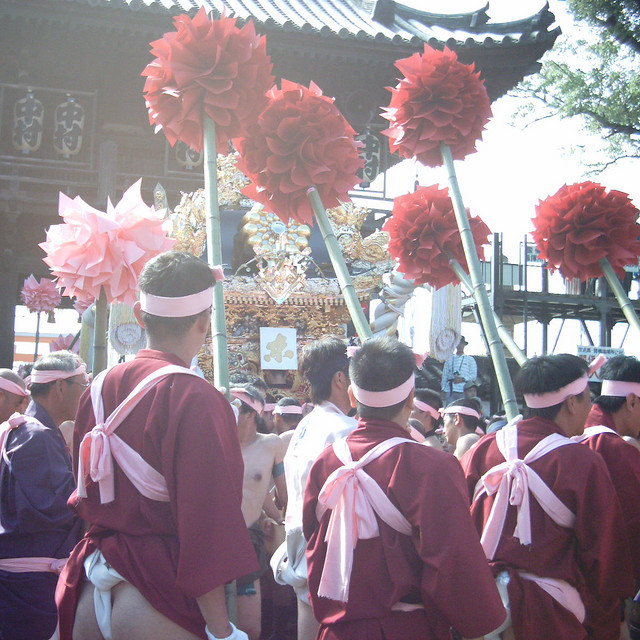 For some rather unexplained reason men choose to don diaper-like loincloths to cover their privates and bum area.
After the battle has ended, everyone heads to the ocean and partake in a ritual washing. Thereafter an epic bonfire is made, where everyone dries themselves off. Here they also remove their loinclothes and get dresses.
Sounds fabulous!
Images via Flickr