One of the best parts of living in Cape Town is the food. Literally every month, two or three new restaurants pop up offering something different for curious palates or those simply seeking a damn good burger. The aptly named Bree street in central Cape Town is the artery of this cuisine scene and Travelstart brings you a list of the latest must-try spots on and around buzzing Bree.
On everybody's wishlist: Prince & Mulberry

Courtesy of mulberryandprince via Instagram
Look for the dusty pink door in the wall on the corner of Bree and Pepper. Named after two converging streets in Nolita, New York this is the restaurant on everyone's wishlist right now. The brainchild of Brooklynite Cynthia Rivera and Capetonian Cornel Mostert this mix of Cape Town cool and everything great about the new American food scene will sweep you off your feet. Be sure to make a reservation asap as they are booking up fast. Surrounded by gorgeous art by Kurt Pio this spot will win you over with it's up-to-the-minute menu and chic surrounds.
Open Tuesday to Saturday from 5pm.
Call: 021 422-3301
12 Pepper Street, corner of Bree and Pepper
Quality cuisine with a conscience at Little Saint

Courtesy of Little Saint via Instagram
Tucked between Orphanage and Mother's Ruin you'll find Little Saint, a great new spot with well-priced, quality fare. I had the sweet potato and chorizo Patatas Bravas which were beautifully presented and absolutely delicious. A glass of quality wine costs around R30. The interior wall features a living herb garden and highlights the ethos behind the food. Little Saint sources its produce from Harvests of Hope, a project which advances the food security of micro farmers and connects the customer to the farmer. Sit in the sun on the pavement or grab a table inside.
Open for Breakfast / lunch: Monday – Saturday, 8am – 4pm
Dinner: Thursday – Saturday, 6.30pm – late
Call: 021 422 1135
223 Bree Street
Your fave new lunch and tea spot at the General Store

Courtesy of thegeneralstore_sa via Instagram
Your new favourite lunch spot in lower Bree, the General Store has a beautiful aesthetic and the food to match. Lunch is priced by plate size and the menu changes everyday. I had the pitch-perfect chocolate cake, not too sweet and with a caramelized chocolate cream icing finish topped with strawberries- magnificent! R70 for a medium plate of chicken and delicious salad. Go early as they are generally sold out by 2.30pm.
Call: 021 418 2305
22 Bree Street
---
Head to Cape Town for a weekend of culinary cool, check out great flights to Cape Town here.
---
Sip a Negroni at Villa 47

This smooth Italian "locanda" (a favourite local spot to eat and drink) has buckets of charm. Sit caféstyle on the pavement or join the covered courtyard at the back. This is a great spot to try out the beverage darling of 2016 the Negroni. Excellent meat and cheese platters to share, R320 for a platter for 4 including Brie, Italian gorgonzola, Grana Padano, Etorki, Salame Napoli, Speck, Parma Ham, Chorizo Sarta and Mortadella. Not feeling the Italian? There are also Asian dishes.
Open: Monday to Friday from 6:00am to 10:30pm
Saturday, 9:00am to 10:30pm
Call: 021 418 2740
47 Bree Street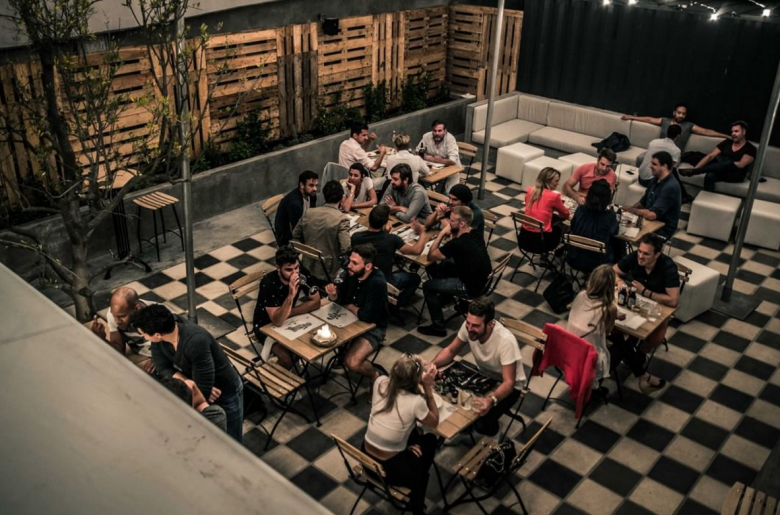 Courtesy of villa47onbree via Instagram
Smak Delicatessen

This New York deli-style spot at the bottom of Bree offers a range of strong breakfast and lunch options served up by talented chefs who interned at the Test Kitchen.
Their Glen Beach special (R70) is a winner with Mexican style baked eggs, cubed rump, pickled jalapenos, sweetcorn & spring onion, danish feta & toasted rye or ciabatta, perfect for when you've just come off the waves.
Open Monday to Friday: 7am – 5pm
Saturday: 9am – 3pm
First Thursdays: 6pm – 10pm
Call: 021 824 5023
22 Bree Street
Travel through your glass at Bouchon Bistro

Courtesy of bouchon_ct via Instagram
This relaxed but classy spot in fashionable Hout Street is a wine lover's delight. Give their Travel Through Your Glass menu a spin.
Open from Monday to Friday, 4pm to 11pm
Call: 021 422 0695
95 Hout Street
It all begins and ends at Arcade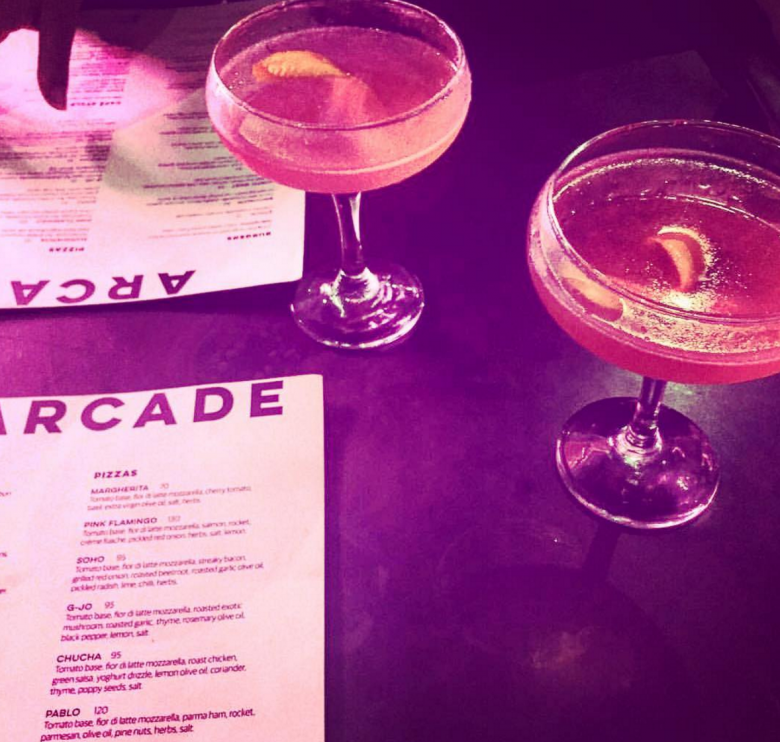 Courtesy of arcade_ct via Instagram
Neon decor and great pizzas, Arcade is where the cool kids are hanging out these days pre and post nights on the town.
To give you an idea there is a burger named after Kanye West's daughter.
Open Monday til Saturday 11h30 till late
152 Bree Street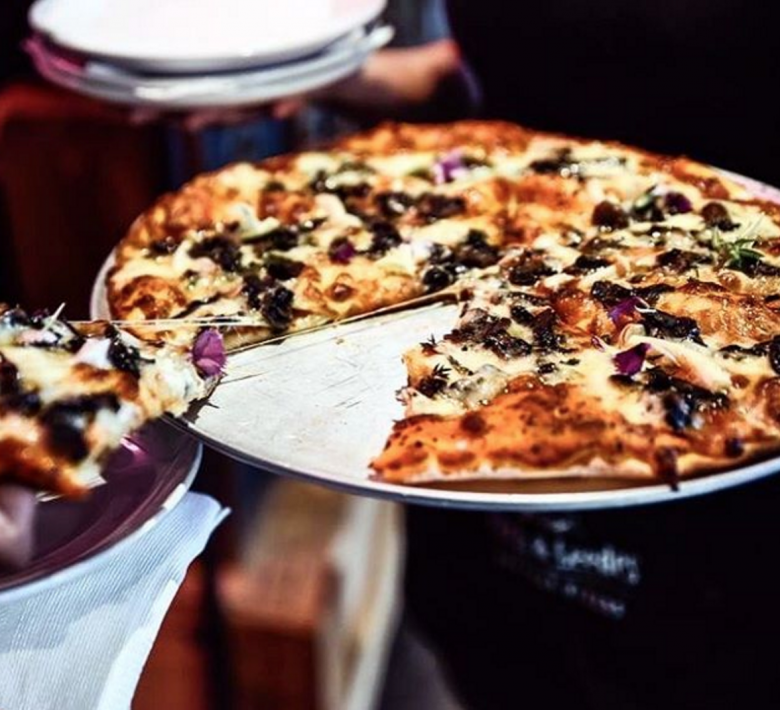 Courtesy of arcade_ct via Instagram