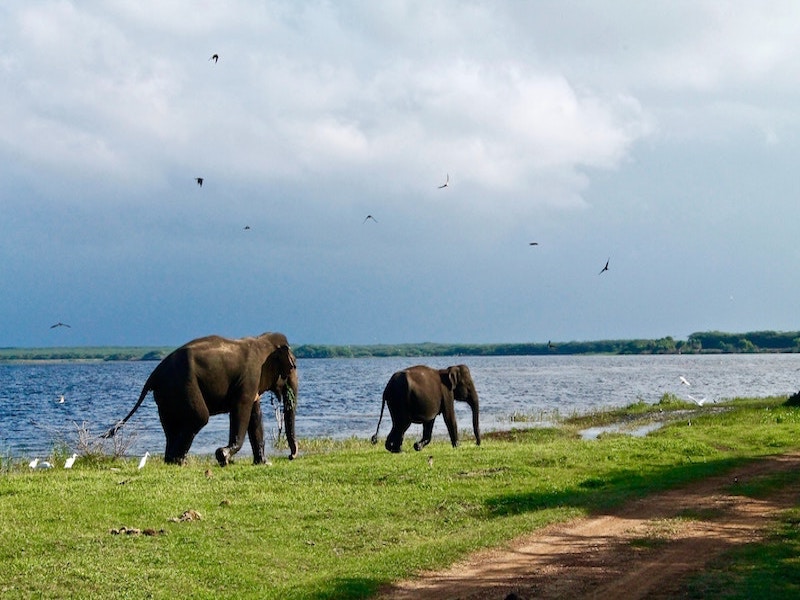 These emerging destinations should be on your travel list in 2018. Get there before the rest of the world cottons on!
There's something about discovering a place before it's been seen by the whole world. It feels as though you've had a real experience, gone somewhere which has challenged you, and it's a strange thing – you want everyone to go so that they can share your wonder and excitement, but you're still a little bit possessive over your hidden gem. If you went to Croatia in 2005 before it became popular and kept singing the praises of its bright blue waters and vibey cities, or were traipsing the streets of Vietnam when your best friends had no idea what Pho was, you're probably on the lookout for the 'next big thing' destination. Or perhaps you keep missing the boat and finally want to go somewhere before it becomes part of the well-trodden tourist track, and experience a new country without hearing British, American and Aussie accents flying through the air.
Here are our top 2018 destinations – these spots are on the rise, so you better get there fast if you want to catch them in their prime. Come 2019 or 2020, flights will be more expensive and your favourite little hostel might just have been replaced by a five-star resort.
Albania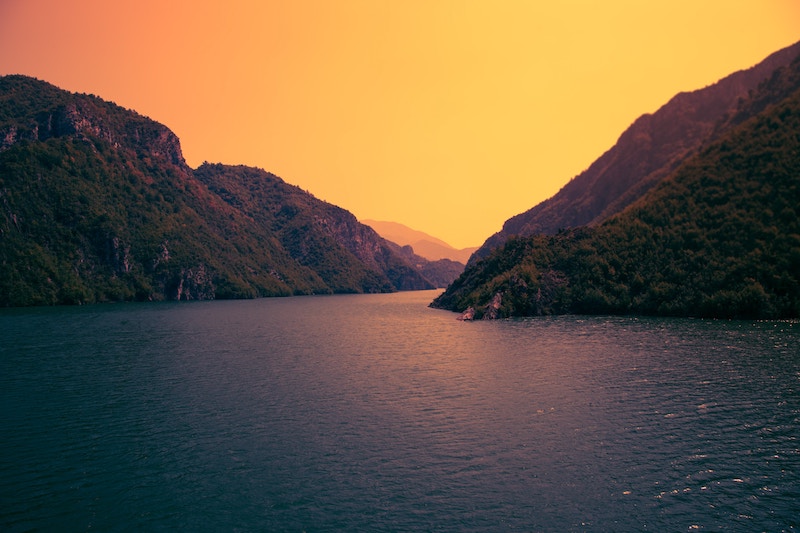 Albania is one of the Balkan countries which hasn't quite ridden the wave of popularity that some of the other nations are starting to enjoy. The Balkans in general are on the up for their fabulous weather, natural beauty and amazing food – but one extra plus point of Albania is that South Africans don't need a Schengen visa – although if you are in possession of a Schengen, UK, or USA visa you may use that to enter Albania. If not, you can apply to get a visa only for Albania, at a cost of just 25 Euros. If you're heading to London, Albania is the perfect addition for a long weekend without an extra visa.
What does it have to offer? Well, aside from deep blue lakes, green-capped mountains, rippling forests and picturesque beaches with perfect sunsets, it's also dirt cheap compared to most of Europe. While prices are always fluctuating with our exchange rate, think along the lines R200 for a hotel room or R80 for a three course meal (and trust us when we say Albanian food is gooood!). Do we need to continue..?
Jordan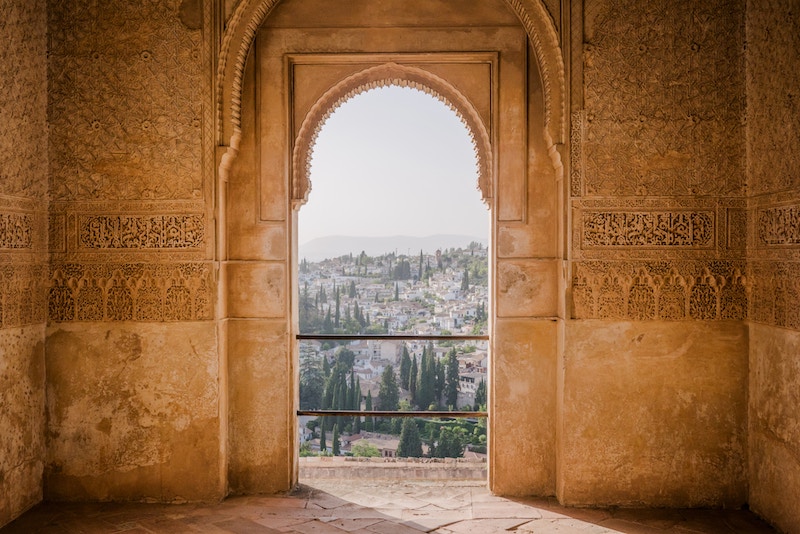 Famed for the ancient sandstone city of Petra, Jordan is so much more than just that. A safe haven in the Middle East, Jordan is the place to go for stunning desert landscapes, historical monuments and ruins. The conflict across neighbouring countries has led to a huge decline in tourism to Jordan, but rest assured that Jordan is completely safe and unbelievably friendly. While you can't help but worry about the declining tourism industry, it does mean that you can see mesmerising sights like Petra in near solitude. Whatever you do, don't limit yourself to Petra. Float in the salty water of the Dead Sea, see the stark granite cliffs of Wadi Rum against the barren desert sand and explore the many castles on offer across the nation. Don't forget to sample the food, which is traditional Middle Eastern fare similar to Lebanon and Turkey. You only need a visa upon arrival if you hold a South African passport and…wait for it…it's FREE.
Sri Lanka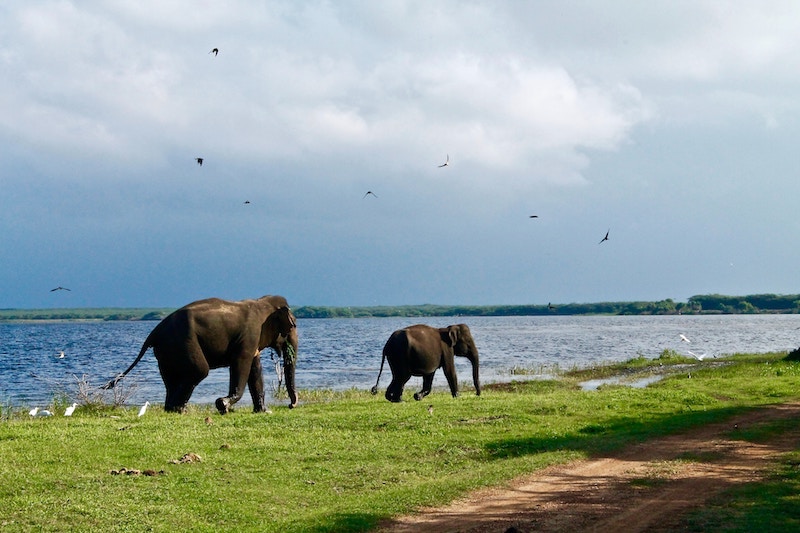 We don't know anybody who has ever come back from Sri Lanka and not loved it. You can often pick up flight to Sri Lanka for around R7000, and the different regions means there's a climate to suit everyone – but avoid the monsoon season! There are wonderful beaches, lush tea plantations ancient temples and Buddhist statues, dense forests, and more culture than you can shake a stick at. Plus, it's affordable and is a real foodie destination. If you're a wildlife fan, you can go on safari – they don't always compare to our local safari experiences, but they often are a bit cheaper and there are plenty of elephant sightings to be had. Otherwise, there's whale and dolphin sightings aplenty. The adventure junkies are well catered for too, with everything from surfing to white water rafting and diving among shipwrecks and coral reefs. We don't want to say it's the new Thailand but…it's the new Thailand.
Honduras

Honduras is a smaller cousin to its South American neighbours of Brazil, Argentina and Peru – but it certainly isn't lacking any of their character. If you've seen the crystal clear beaches of Belize, then all you need to know is that those in Honduras' Bay Islands are even better. The country's villages aren't to be missed either, and a stroll around the streets will reveal loads of pretty colonial-style buildings. Cusuco National Park is an absolute paradise for hikers and nature enthusiasts, reachable only by 4×4. You will need a private guide, a camera, and serious appreciation for pristine, undisturbed hiking trails to enjoy it – but it is completely worth it.
Chile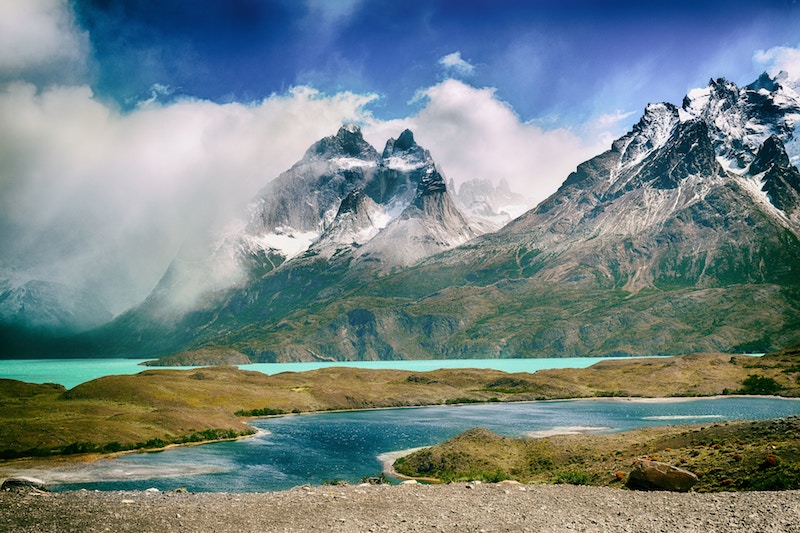 Another South American country making waves internationally, Chile is gaining popularity quickly amongst hikers and backpackers. The nation's capital, Santiago, is a vibey and buzzing metropolis home to some 5 million people. It's a great place for exploring, eating, drinking and soaking up the atmosphere of Chile. Venture further afield and you'll be spoiled for choice in terms of natural sights. Lagoons, hot springs, and the Atacama Desert. That's not to mention the possibility of hiking or horseriding across beautiful and mystic Patagonia, the stuff dreams are made of.
Wisconsin, USA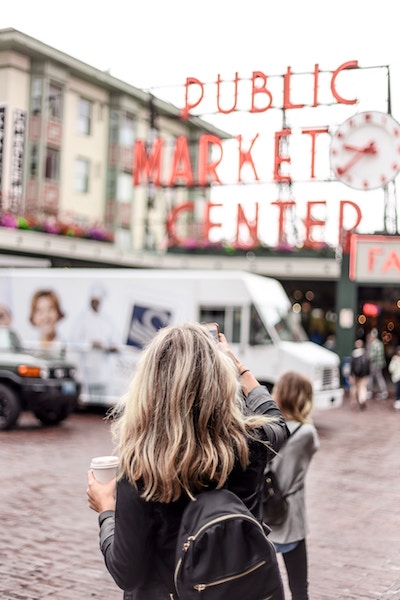 While we'd never suggest that you cut out New York or Chicago on your first USA trip, there's definitely something to be said for seeing parts of the vast country that aren't on the typical tourist map. The great thing about America is that it's so big, so there's every kind of scenery and culture you could imagine. Wisconsin has 66 state parks, and encompasses pretty much every type of landscape you could imagine; rocky beaches, sandy beaches, rolling hills, rugged cliffs, gorges, rivers, lakes. The list is endless. And Milwaukee isn't called Beer City for nothing. It plays home to the finest brewmasters, and is a great place to drink, eat and visit one of the numerous festivals throughout the year.