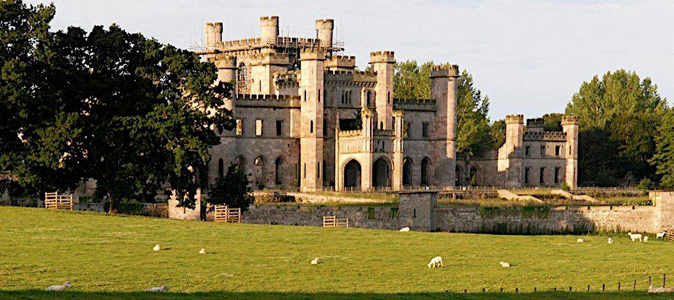 On April 22, 2011, the Lowther Castle and Gardens in Cumbria, England opened as an historical tourist site after more than a decade of restorations. The once famous castle and gardens haven't been explored by visitors in more than 70 years.
The historical castle at Lowther dates back more than two centuries, before closing in 1937 due to the financial troubles of the family that owned it. The facility was used for military purposes during World War II, but has sat in ruins ever since, until a restoration project was vitalized in 2000.
In 2000, a team of historians, landscapers, architects and engineers reviewed the conditions of the castle and its surroundings and produced a conservation plan for restoring the historic site. The primary objective was to consolidate the ruin, restore the 50-acres garden and open the site to the public. The castle and the entire 130 acres of grounds have been transferred to a charitable organization called the Lowther Castle and Gardens Trust.
Despite opening easter weekend 2011, organizers have suggested the full restoration of the garden is expected to take 20 to 25 years, and restorations on the castle will continue for at least a few more years. Visitors today are able to enjoy visiting the grounds however.
The restoration project is currently one of the largest such projects in all of Britain.
*photos courtesy of Lowther Estate Trust and Wikimedia commons