"New York, New York it's a hell of a town'' sang Leonard Bernstein – a hell of an expensive town you might be thinking to yourself! At Travelstart, New York represents a pipe dream for many of our travellers. They long to see the Big Apple, but the perception of New York as a staggeringly expensive city pushes it further down their holiday wish list.
Having just visited New York City with our partners at Virgin Atlantic, we can confirm that visiting New York can quickly become a costly exercise. However, there are many free things to do and affordable things to do to enjoy this city on a shoestring. Let's explore where you can save money in New York, and what's worth the splurge! As with any trip, it's about prioritising.
Free and Cheap Things to Do in New York
Pound the Pavements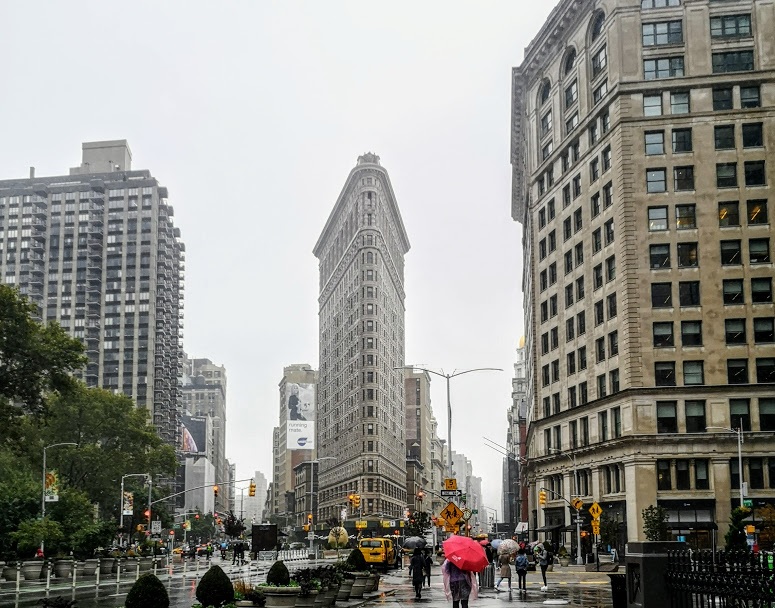 The best way to experience New York is by walking its action-packed streets, and Manhattan is small enough to do just that. Pounding the pavements is a great way to see the most famous sites, from the Flatiron building to the Empire State Building, but also to discover the unexpected. We stumbled across talented street artists, a sex museum, incredible Halloween installations, designer pop-up sample sales, crazy characters and mind-boggling food on our walkabouts. If your feet get weary and you can't go on, you can always abort your mission and jump on the subway.
Staten Island Ferry
There are plenty of ferries that take you to or around the Statue of Liberty, but those in the know assured us that Lady Liberty is better seen from afar than ascended. So rather than forking out a few hundred Rand to go up the Statue of Liberty, we kept our cash and decided to take the Staten Island Ferry instead. This entirely free service runs 24/7 between Whitehall Terminal (located in Lower Manhattan) and Staten Island. The 20-minute trip is a fun way to get some fresh air, enjoy magnificent views of the New York skyline and get up close to the Statue of Liberty. We were worried at the volume of people wanting to board our ferry at first (it's used by both commuters and tourists), but the ferries are enormous and there was plenty of seating inside and space outside to enjoy the views and take photos.
Times Square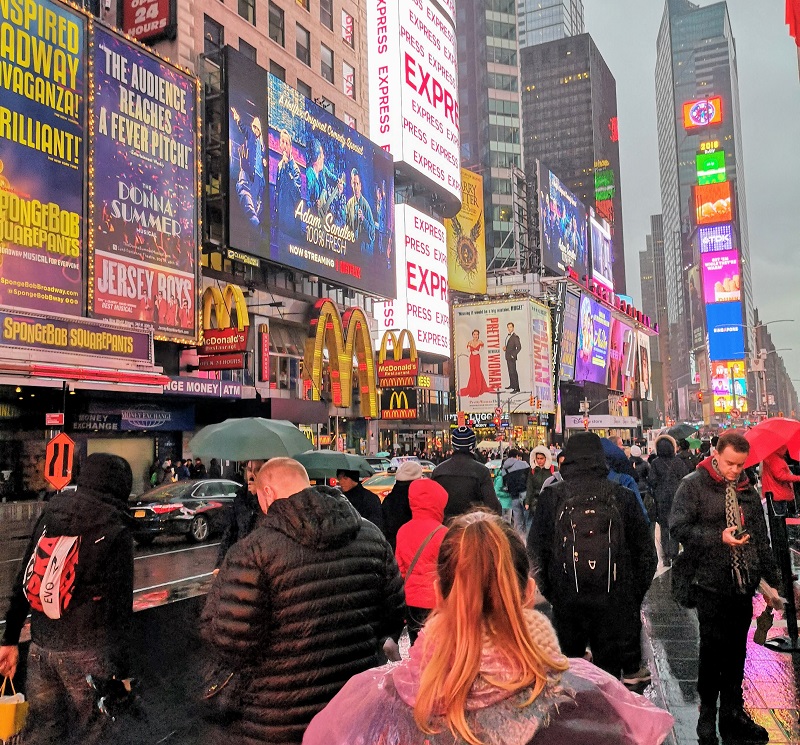 Bright lights and larger than life, a billboard advertising the new Grinch movie sarcastically and rather accurately describes Times Square as the place "where classy meets subtle." Wandering around Times Square entails marvelling at the sheer volume as well as true creativity of the billboard displays, popping into the coolest shops (M&M's store anybody?) and wowing over the arts and music. If you're on a budget, be sure to avoid the cartoon characters walking about – take a photo with one and you'll be expected to fork out up to $20 (About R300) for their troubles. Stand in front of the live streaming Street-Level Times Square Cam on the Visitors Centre on 46th Street and wave to your family and friends as well as thousands of strangers from anywhere around the world who happen to be watching the Times Square camera live.
Visit Central Park
A sanctuary in the middle of Manhattan magic, Central Park, which is an unmissable New York attraction, is a great place to slow down and spend a few hours away from the hustle. This huge and beautifully maintained park boasts acres of grass that beg to be picnicked upon, playgrounds, ice-rinks, museums, yoga classes, running tracks and more. Kick off your shoes and play frisbee on the lawns, grab a coffee and wander around spotting your locations from your favourite movies or just read a book in the peace and quiet. Public vehicles have recently been banned on the few roads that run through Central Park, which makes it even more appealing!
Walk the Skyline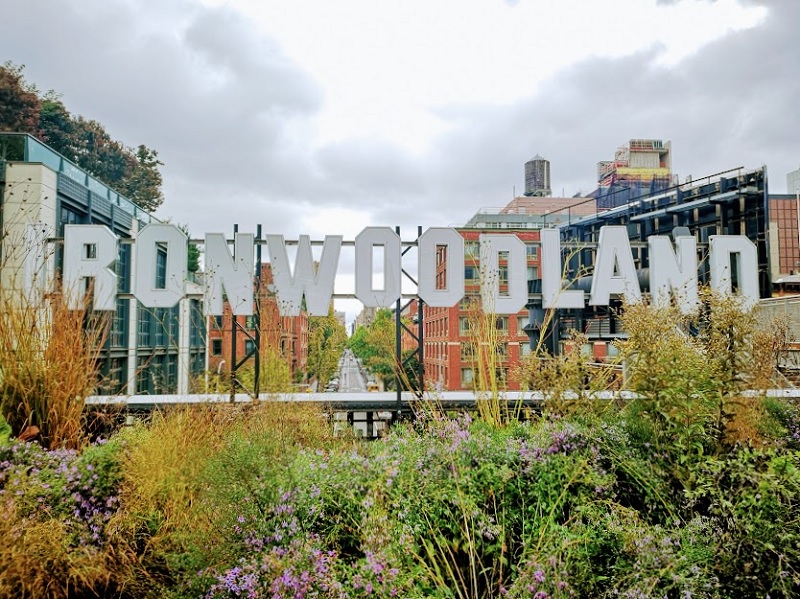 With lofty views of the city from a different perspective, the High Line is a free public space built on a historic elevated freight line on the west side of Manhattan. This 2.3 km rail trail is a linear park where you can enjoy art, walk through gardens, experience a performance, and buy delicious food while enjoying a unique view of the city and its compelling portfolio of architecture and design. Saved from impending demolition, the High Line has become a world-renowned example of how cities can transform industrial infrastructure into beautiful public spaces. It's definitely worth a visit if you have an hour or two to spare!
Visit Chelsea Market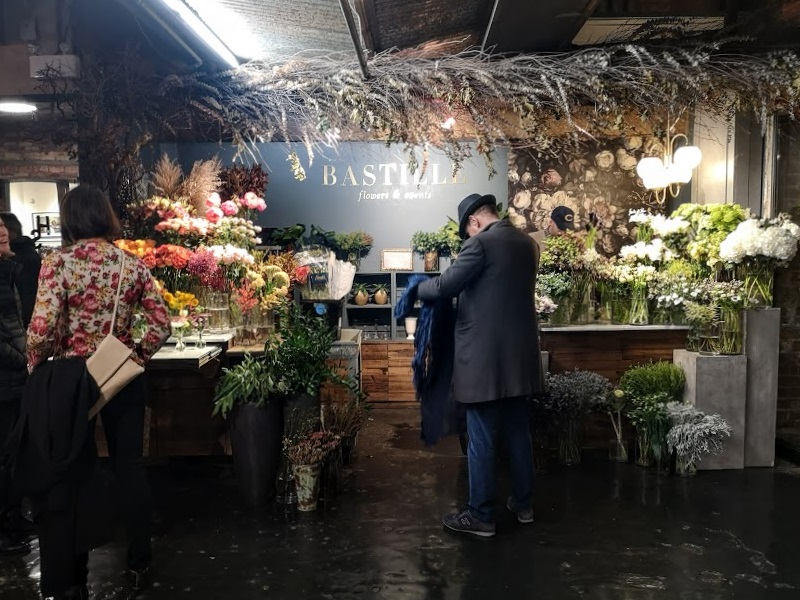 Close to the High Line, the trending Meat Packing District plays host to fashion designers, galleries, museums and markets. Make your way towards the Chelsea Market for lunch and walk the halls perusing the cute speciality stores, the art on display and grab lunch at one of the dozens of eateries. No matter what you're in the mood for, Chelsea Market has something to satisfy your stomach – from Italian fare and oyster bars to tacos and doughnut shops.
Chow Down on American Street Food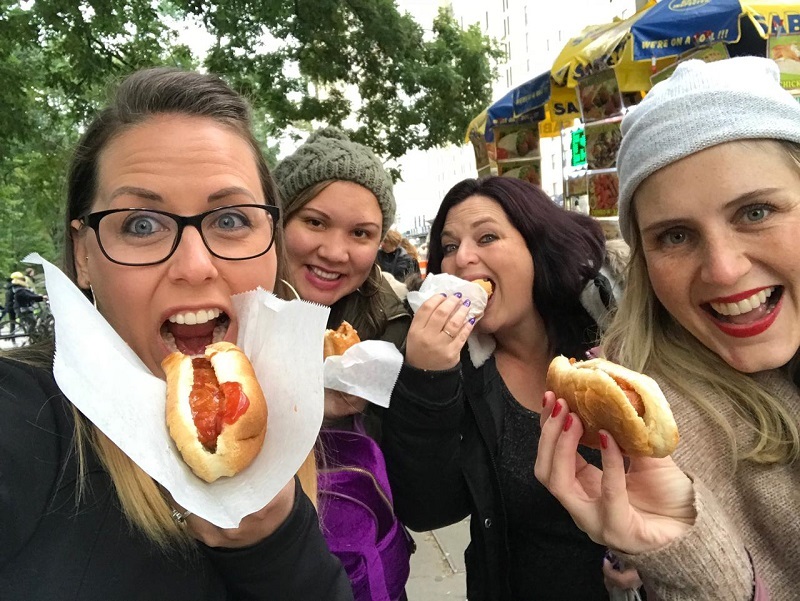 Eating on the go in New York is affordable. It's also the best way to multi-task like a true Manhattan local. Just like they do in the movies, stop at a local vendor and grab yourself a steaming hot dog, a slice of the most incredible pizza or a fresh pretzel for $1-$3 (Between R15-R45). No one ever said New York would be good for the waistline, but all that walking will help ward off any extra kilos!
5th Avenue Window Shopping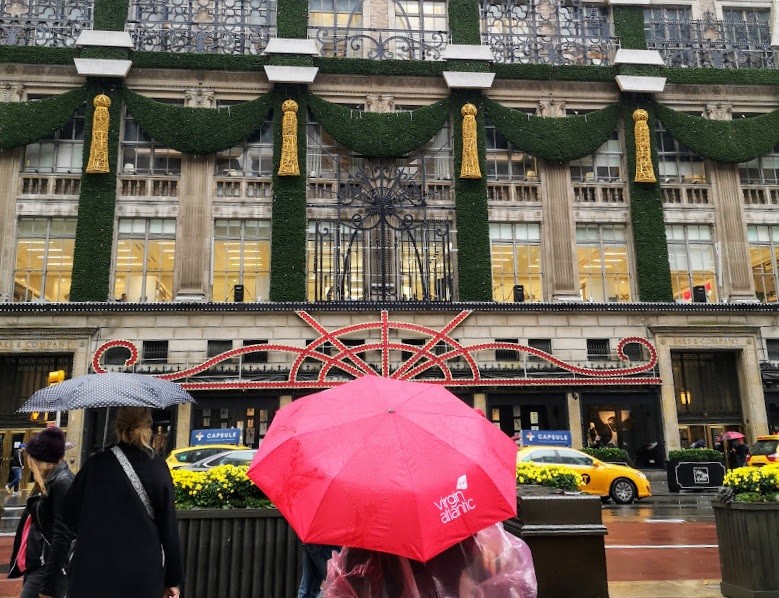 Breakfast at Tiffany's, anyone? Remember that 5th Avenue is one of the top shopping destinations in the world, which means this is one place all the top brands are putting their best foot forward. Marvel at opulent, creative and crazy window displays and explore the hottest new releases and fashion ranges. The usual luxury designer brands aside, 5TH Avenue highlights include Saks 5th Avenue, Tiffany & Co, Fao Schwatz (a magical toy store) and the Apple store. Even if you have no plans to shop, 5th Avenue should be on everyone's New York to-do list!
Visit The National September 11 Memorial
If you're prepared for an emotional outing, visiting "Ground Zero" – the former site of the Twin Towers before the 9/11 attacks –is a very special thing to do while you are in New York. Once a devastating reminder of the horrific tragedy, this space has been transformed into a beautiful tribute to the 2977 victims who lost their lives in the terror attacks.
The Memorial's staggering design features twin pools of water-the largest man-made waterfalls in North America. Inscribed in bronze around the perimeter is the name of every victim, a powerful reminder of the incredible loss of life. Walk a little further to the fire station – the first responders on the day of the attack and take a minute to pay your respects to the brave firefighters who sacrificed their lives to help others.
Book your Virgin Atlantic flights to New York now!
What's Worth the Splurge in New York
Ellen's Stardust Diner
Everyone should visit a diner for breakfast in New York- it's practically a right of passage- and if you can choose only one, you should choose Ellen's Stardust Diner on Broadway.
This fifties-themed diner is the ultimate way to start your day, because not only is the food amazing (think bacon and egg waffles) but the servers are the hottest up and coming Broadway stars, taking turns to perform your favourite songs with you sip on your morning coffee. One of our favourites was a hugely talented server singing La Bamba while wearing Edward Scissorhands talons that he would twirl as he danced and run through unsuspecting patron's hair. It's like a party with your pancakes and you'll leave energised, ready for the day! Prepare to pay about $20 (R350-ish) for breakfast – but it comes with a free show!
Disclaimer! Don't be put off by the queue, this is one famously popular spot, but the line moves quickly and it's 100% worth the short wait.
Horse & Carriage Ride through Central Park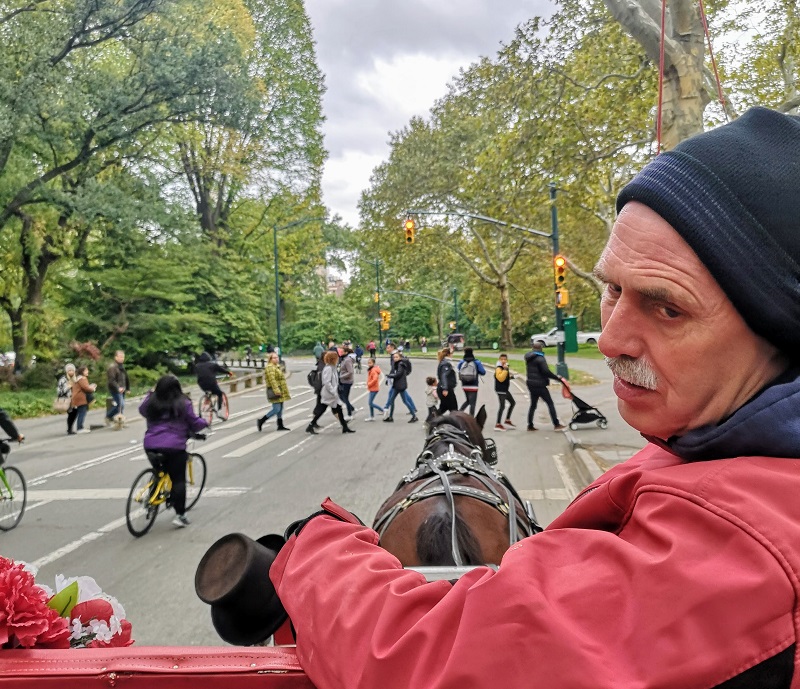 Fun, romantic, exhilarating or cheesy, no matter which way you spin it, riding in a horse-drawn carriage through Central Park is the stuff that fairytales are made of! Truly a fun thing to do while in New York, a Horse and Carriage ride is a terrific way to get your bearings of the park, learn a little about the sites and famous movie settings from your guide and of course, it's great for selfies!
Do your research and book online, you can expect to pay about $55 (About R800) for a 20-minute ride for 4 people.
Jekyll & Hyde Club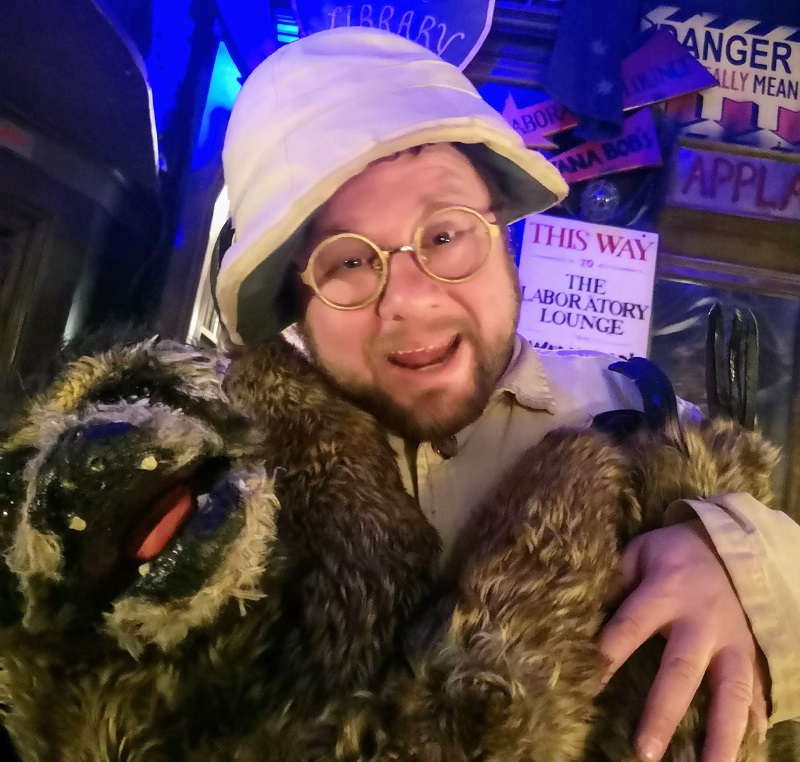 The world famous Jekyll and Hyde Restaurant and Bar is a one-of-a-kind place! In an intimate, eerie and bizarre setting enjoy live entertainment and spooky special effects throughout dinner.
Encounter bizarre characters such as Claw the Gargoyle who will sing customised songs to birthday guests, Tobias the Werewolf and prankster, or an authentic Egyptian mummy. The servers and staff perform magic tricks, introduce you to the oddest creatures and generally have fun freaking the patrons out. The food is pretty delicious and the portions are enormous, and you'll pay about $39 (R600) for the Standard Service package which includes dinner, an appetiser or dessert, unlimited soft drinks and bewitching entertainment all night. There are many other options available too.
Grab a Drink at 230 Fifth Rooftop Bar
The rooftop bars of New York provide patrons with the perfect panoramic backdrop to enjoy sundowners high above the humming city streets. Drinks may be expensive, but treat yourself to even just one drink and savour the splurge as the sun sets on another day. After all, how can you visit Manhattan without a taste of the nightlife? 230 Fifth Rooftop Bar is the biggest in New York. Located on (you guessed it ) 5th Avenue, they've got plenty of seating, great music, gowns to borrow on chilly nights and an amazing view of the Empire State Building. We also loved Magic Hour- a rooftop bar located on the top of Moxy Hotel on Times Square, with its carousel of rotating tables and putt-putt course.
Your Visa
Travelling on the South African passport means procuring a visa for the majority of the most popular destinations in the world, which can be expensive, time-consuming and stressful. The plus side for the USA visa is that your hard work pays off! Not only is the USA visa processing time very quick when compared to Schengen and UK visas, but you will also be automatically given a 10-year multi-entry visa for the USA! Which means at the drop of a hat, you can buy your Virgin Atlantic flight on Travelstart and be in the USA in no time. Double bonus – if you fly to New York via London with Virgin Atlantic, your valid USA visa means you won't need a transit visa for England.
A Central Hotel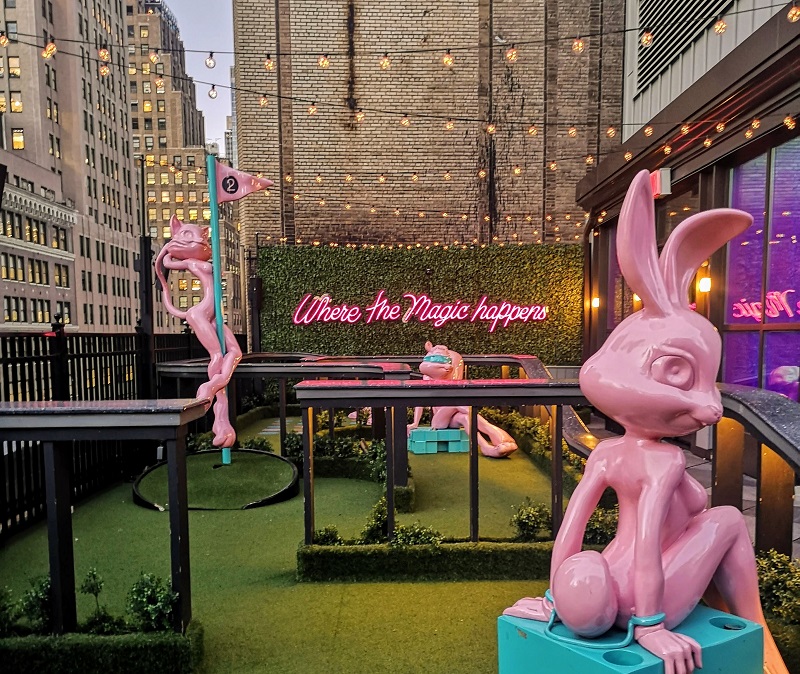 New York is all about walking and it's pretty safe to even stroll the busy areas at night. Try book a hotel that's close to the action if you can – we opted for the uber-cool Moxy Times Square which was ideal for sightseeing, shopping and restaurants. The rooms were spacious and modern, and the hotel was very funky. It has multiple restaurants and bars and also had free candy since it was Halloween and gave us ponchos when it rained. Be sure to book early because affordable hotels in Manhattan understandably fill up fast. If you need to stay a little further out for budget's sake, never fear. One subway ride into central Manhattan is only $2.75 (About R40).
Sample Sales
If you travel to New York during shoulder season, you may be fortunate enough to stumble across some sample or clearance sales as we did. Having arrived in New York with zero intention whatsoever to shop, we may have been swayed by a sample sale pop-up, where the Rebecca Minkhoff bags and shoes were about 80% off the original retail price. Great deals on designer brands were also to be found in Macy's and other department stores, so seek carefully and ye shall find!