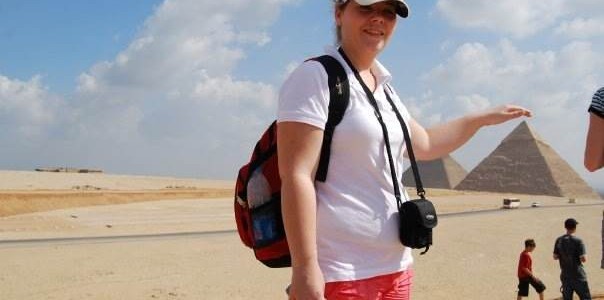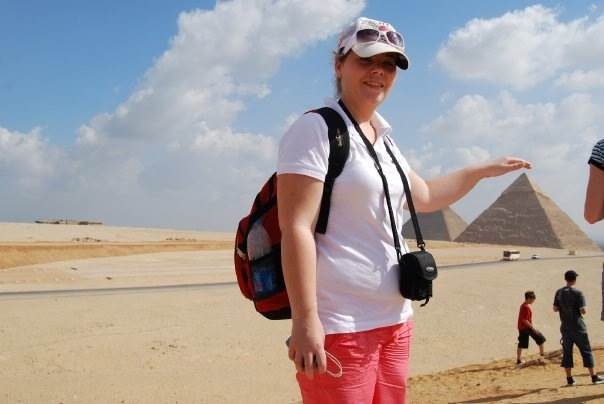 Some people have mixed ideas when it comes to travel to Egypt due to the political unrest happening in the country. Having travelled there in 2009 the only memories I have of Egypt is the overflowing knowledge and incredible history it has to offer, as well as the incredible sights there are to see! In order to be a tour guide in Egypt you have to be a qualified Egyptologist which gives you some insight into how much knowledge credited guides carry.
My Accommodation
I was fortunate enough to stay at Mena House in Cairo; an old building that has been converted into a 5-Star hotel. The great thing about Mena House is that you get a detailed view of the Pyramids from almost anywhere in the hotel.
People
Even though Cairo is teeming with informal traders who tend to get a little too close for comfort, the majority of Egyptians are very friendly.
What to do in Cairo
The Pyramids of Giza should be your first port of call on your sightseeing tour of Cairo. I recommend taking a tour of the third Pyramid – this Pyramid is open to tourists but I won't recommend it if you're claustrophobic.
Other sights include the Step Pyramid of Djoser which was the first Pyramid built and is surrounded by a temple made of limestone. Then there are the obvious sights such as the Sphinx and Egyptian Museum – this is where you will find an entire floor dedicated to the artifacts found in Tutankhamen's tomb.
Travel between Cairo and Luxor
We took the sleeper train from Cairo to Luxor, and while the bedding was clean and the food was edible, I would not suggest making arrangements for a tour or activity on the day you arrive in Luxor as the train is guaranteed to be delayed.
A Luxor must do is a Felucca Ride on the Nile River. Try to go in the evening so you can enjoy sundowners on one of Africa's most recognised waterways. The Luxor Temples by night are a sight to behold and you can take a horse and carriage ride to make the evening extra special.
The Karnak Temple Complex and the Valley of the Kings (this is where you can see Tutankhamen's mummy) and Ta-Set-Neferu (Valley of the Queens) are just a few places of Luxor's many sightseeing highlights.
If you're looking for an alternative means of travelling back to Cairo from Luxor then consider a cruise down the Nile. I didn't do this but from my clients' feedback it is well worth it.
In terms of what else Egypt has to offer, Alexandria is a great spot to unwind on the beach, and it's a very popular dive site.
Pro Tip: I would recommend travelling with a tour group as you will get to experience and discover Egypt's hidden treasures that you won't easily find on your own.