Continue to simplify travel with ease by using the Travelstart online bus booking service! Launching only a few weeks back in November, the service will help you arrange all your travel plans in one place. Enjoy the ease of making an online bus booking and your trip will be sorted in only a few minutes.
If you're new to the service, find out how you can get your bus ticket online with this step-by-step guide!
How it works
Visit the Travelstart bus booking page.
Fill in your departure point and destination (click on "One Way" if you only need transport to the destination).
Give your travel dates and how many you're booking for (infants can ride for free but must be limited to one accompanied per passenger).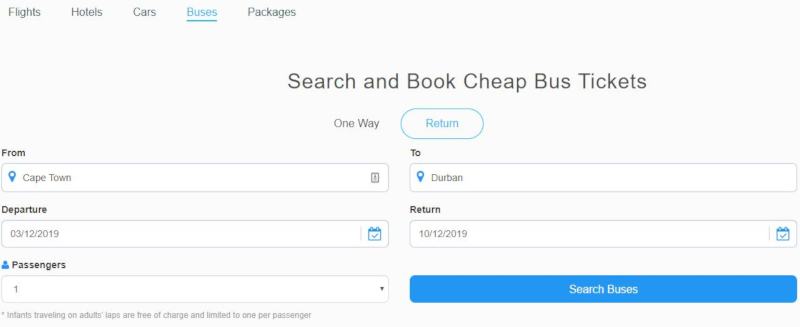 Pick the bus company/companies you'll ride with.
Next, you'll see the final page where you will need to fill in your details and pay.
Provide your personal details.
Give your card details and pay.
Afterwards, your booking confirmation and reference number will come via email and SMS. Information on where to board the bus will be on the ticket. You can use your ID and the printed ticket to board the bus. Make sure your name is correctly spelt according to your ID.
If your details are incorrect, or you need to cancel your booking, contact us at 087 650 1369 or via email at bus@travelstart.com.
---
So, there you have it. Your guide to the online bus booking experience! Do you know where you're going first?
Have you already handled an online bus booking and used the Travelstart bus service? If you have any tips to share, let us know in the comments!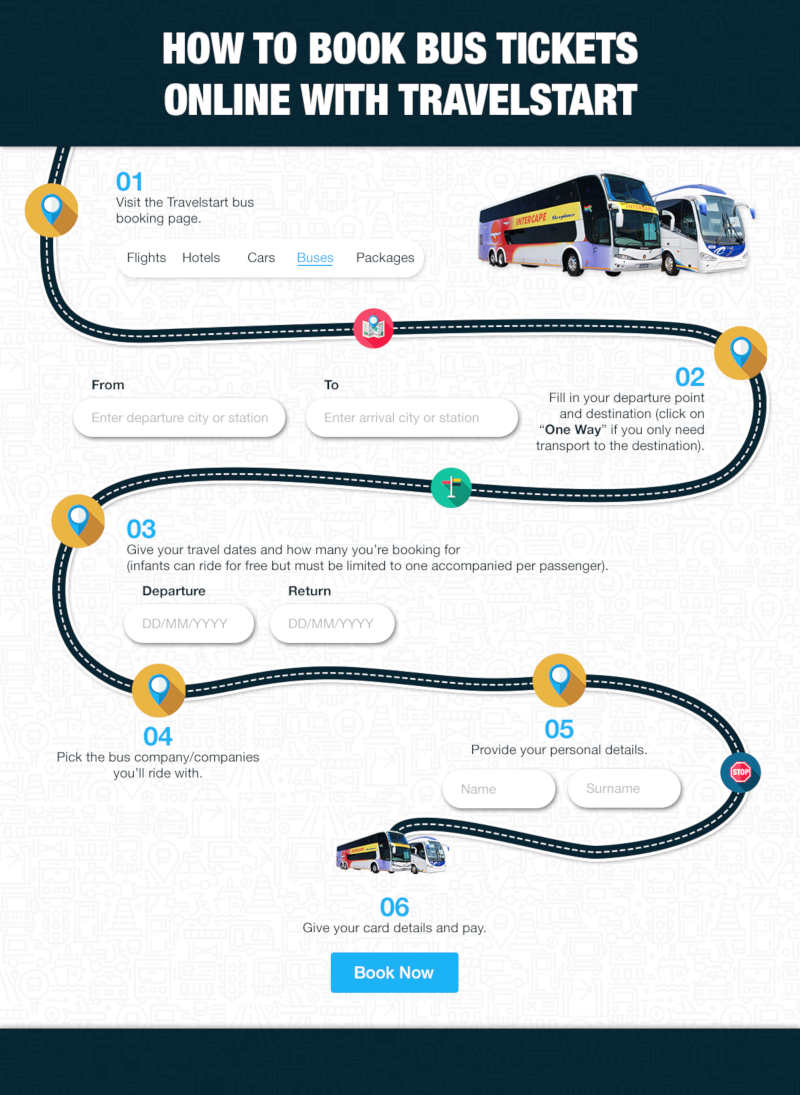 *Disclaimer!
All information on this blog page was correct at the time of publishing and may change at any time without prior notice from the original source. Travelstart is not affiliated with immigration authorities or their application centres and will not be liable for loss or inconvenience arising from the use of information from this website.