One of the great things about us South African's is that we don't let the weather keep us away from doing amazing things. A great example of this is our love for the abundance of picture-perfect beaches along our coasts that, come sunshine, wind or clouds – you're bound to find locals enjoying the sights and sounds that are on offer at the South African beaches!
Of the marvellous beaches that are on offer, some of the most spectacular are found in the coastal cities of Cape Town and Durban. Along with some local tips to further enhance your beach adventures, here are our favourites:
Cape Town beaches:
Llandudno Beach
If you're not looking out for the sign on the road from Camps Bay to Hout Bay, you may just miss the turn-off to one of the city's most laid-back and beautiful beaches. Llandudno is especially loved by locals because of its location alone, meaning that you're bound to run into many easy-going Capetonians. Not just a beach for sunbathing, Llandudno is also a great spot for surfers and bodyboarders alike.
Local tip: If you're driving, make sure to arrive very early during peak season as parking fills up easily. Alternatively, take the MyCiti bus and walk down the winding driveway, but be warned the walk back up is bound to be quite a work out!
Camps Bay Beach
Probably the most famous beach in all of Cape Town, Camps Bay Beach is a top tourist attraction. It has everything that you could hope for, including sparkly (though somewhat icy!) water, glistering white sand, space for all, nearby convenience stores, top-notch restaurants and also public transport.
Local tip: During the summer period, it may be difficult to escape the crowds but there's always a loophole. Unless you don't mind the crowds, try to visit during the week days. Summer days in Cape Town are long and hot, and even if you're only getting to the beach at 4.30pm after work, you're still guaranteed at least two hours of beach time.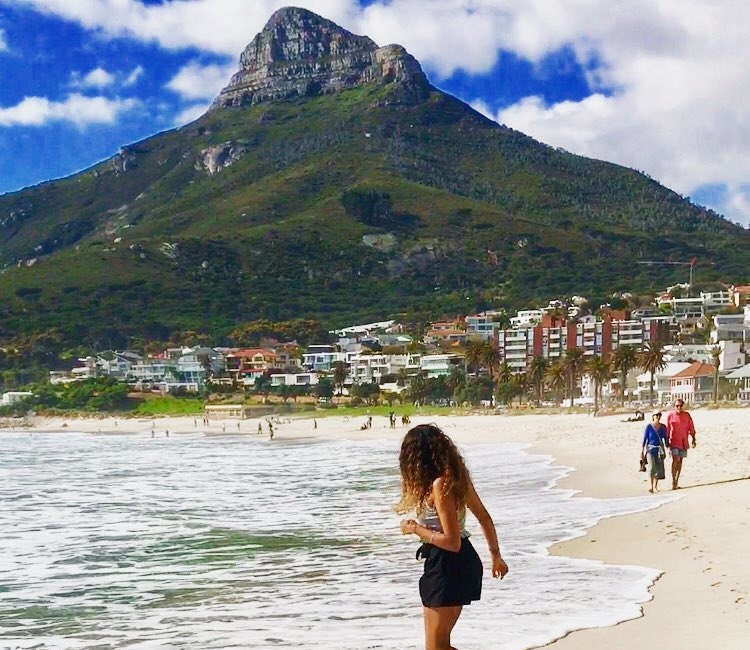 Clifton Beaches
A staple for the rich, famous and all of us in between, the four Clifton beaches have long since been seen as the beaches of Cape Town. Top of the list is Clifton 4th beach, cornered off by million-dollar beach houses, perfectly-placed natural boulders to keep the wind at bay and of course, the most beautiful shimmering waves and white sand. What's not to admire? Clifton is also home to 1st, 2nd and 3rd beach – each known for their somewhat different crowds but each a masterpiece of its own. Do yourself a favour and walk along the coast from 1st to 4th beach to take in its full grandeur!
Local tip: The beaches of Clifton can get pretty packed as well, but for a slightly thinner crowd head over to 2nd and 1st beach.
Boulders Beach
Boulders Beach is the perfect beach-meets-picnic spot. The water is warmer (thankfully!) due to its location on the Indian Ocean side of the Cape Peninsula and the large boulders in the water make for a pretty safe and tranquil spot to float on your back and just unwind. Of course, one cannot mention Boulders Beach without talking about the African penguins that you're bound to see! Picture yourself not just admiring them from a distance, but instead sharing a sandy spot with them just two metres away, or swimming right next to these feathery cuties in the ocean – there's nothing quite like it for sure!
Local tip: Go early and pack in plenty of food and drinks to last you many, many hours as you'll find it hard to want to leave this ideal location!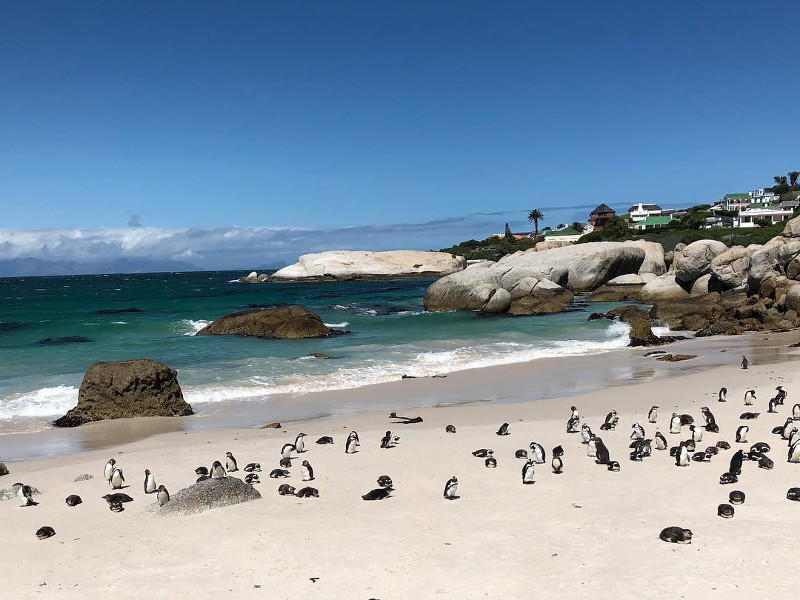 Long Beach/Noordhoek Beach
One of Cape Town's most underrated, but spectacular beaches would have to be Long Beach in Noordhoek. Long Beach runs along the Atlantic coast for eight kilometres so you never have to truly worry about the beach overcrowding. Instead, you can catch up on some surfing, enjoy a fresh swim or even do some horse riding.
Local tip: Enjoy this beach at any time you please, and make sure to pack in your own wetsuit and board if you plan on doing some surfing or bodyboarding, as there are no rental shops in the nearby vicinity.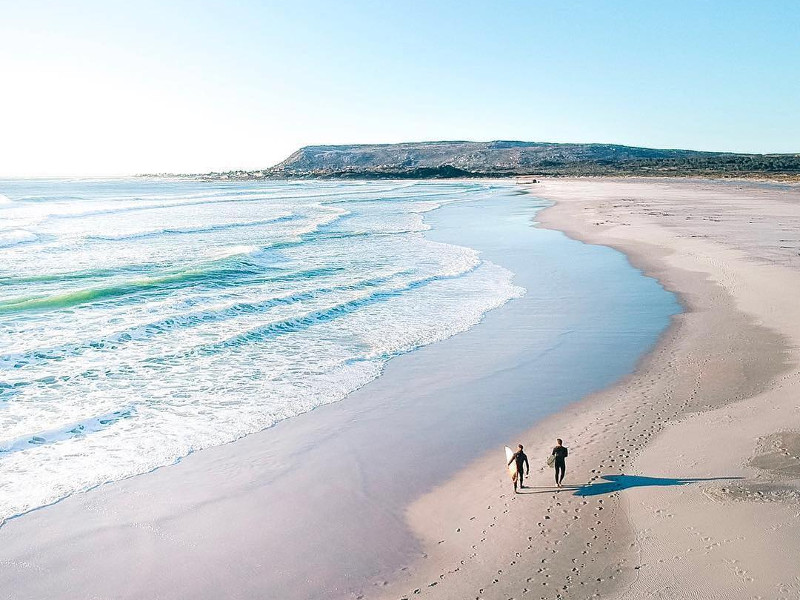 Muizenberg Beach
A firm favourite with families and surfers alike, Muizenberg Beach has been a staple go-to throughout the years. The coast is lined with surf shops and an array of food options from gourmet pizza joints to classic fish and chips. You'll find young and old in the waters here and surfers from beginner level to pro – on the days that the wave swells are playing along!
Local tip: Leave your car at home if you're travelling from the Southern Suburbs and hop onto the local Metro train. It will save you on petrol and parking costs, and the beach is literally a two-minute walk from the train station doors.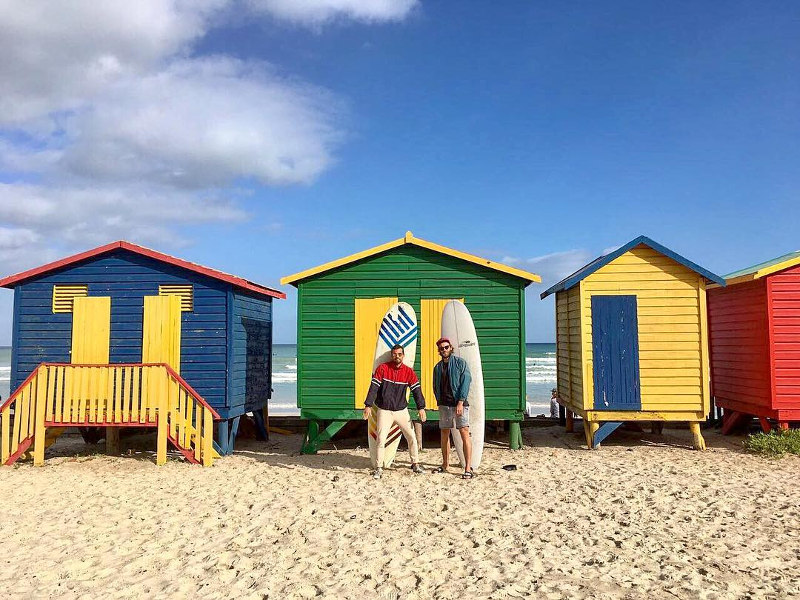 Durban beaches:
Umhlanga Rocks Beach
The golden sand of this glorious stretch is guaranteed to get you swimming! Unlike the colder waters of the Cape Peninsula beaches, the beaches of KwaZulu Natal invite you in as the temperatures have been known to hit 25 degrees Celsius during summer! Umhlanga Rocks Beach is one of Durban's finest, with an enigmatic ebb and flow of the waves. The paved walkway alongside the ocean allows visitors to take in its sights before heading in and enjoying its warm waters.
Local tip: bring your wellies if you're a bit of an explorer as there are some great rock pools to explore along the beach.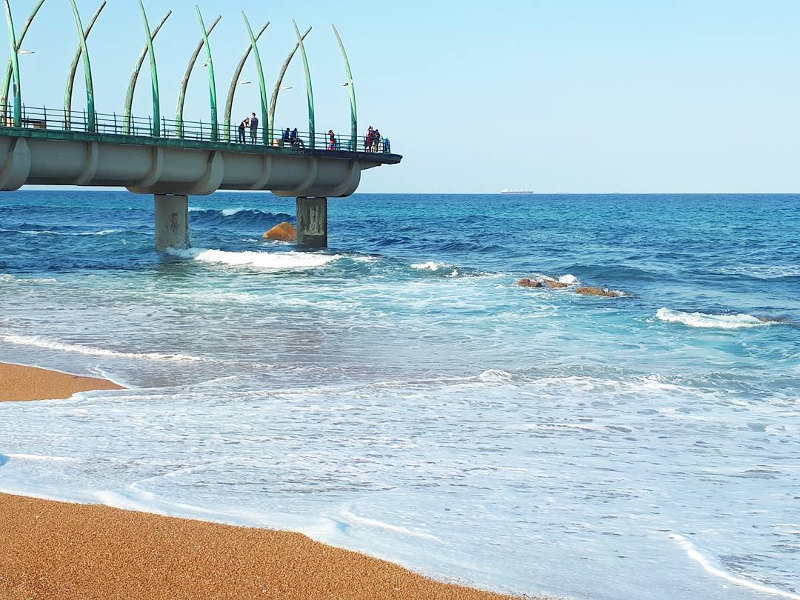 North Beach
North Beach in Durban is possibly the most well-known and popular beach in all of Durban. There's so much variety of activities to do here that you could plan to stay in the area for a week and still not get bored. The warm waters offer the ideal swimming location, but be warned that it does get extremely crowded and you may need to get there at 6am to find a good spot during the summer holidays!
Local tip: Not just a beach to be enjoyed during the daytime hours, North Beach is known to be a thriving and energetic evening location too. Pack some cash in your back pocket as you enjoy some of Durban's finest treats along the boardwalk.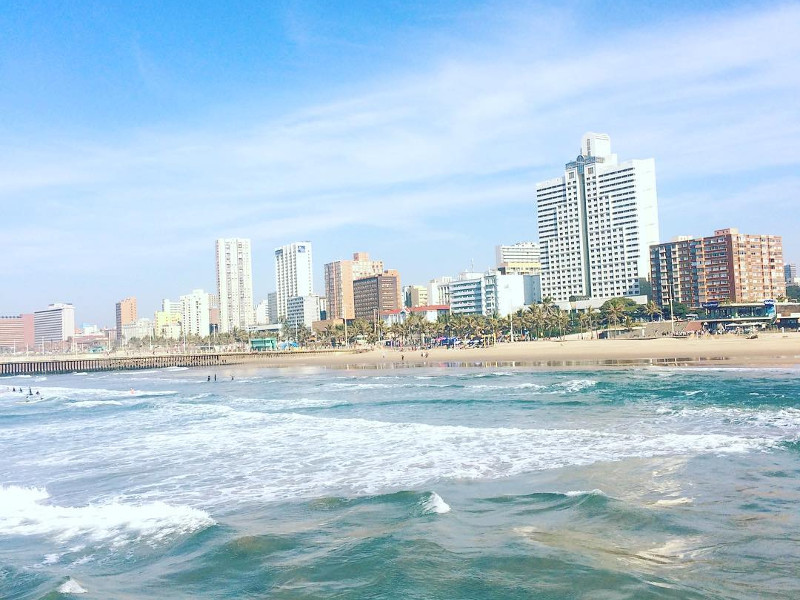 Cape Vidal Beach
Located within the Cape Vidal Nature Reserve, the bay has some of the most stunning beach areas in all of South Africa. Crystal clear waters hit the golden sand of the shoreline and it's as if you've been transported to another world! Perhaps not renowned as a swimming sight, Cape Vidal beach is perfect for fishing and glorious walks as you admire the contrast of ocean to sand dunes right alongside.
Local tip: Make sure to pack in your camera as you may just be in luck and spot some sea turtles nesting in the summertime. You can also catch sight of Humpback Whales doing their annual winter migration.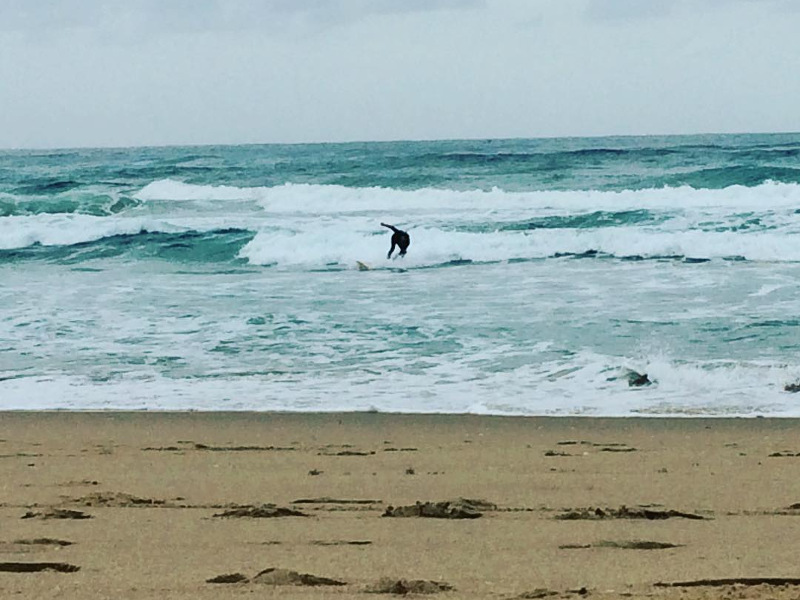 Willard Beach, Ballito
Calling all surfers, bodyboarders and everyone else who enjoys some good waves with the sun on their skin! Willard Beach is the main beach of the town of Ballito, just outside Durban, and you can rest assured that you'll have a great time on this Blue Flag beach. Another firm favourite just around the corner from Willard Beach is Thompson Beach.
Local tip: the beach gets really crowded during peak season and summer weekends. If you're not too keen on this, there are plenty of other, more secluded beaches in the Ballito area for you to enjoy.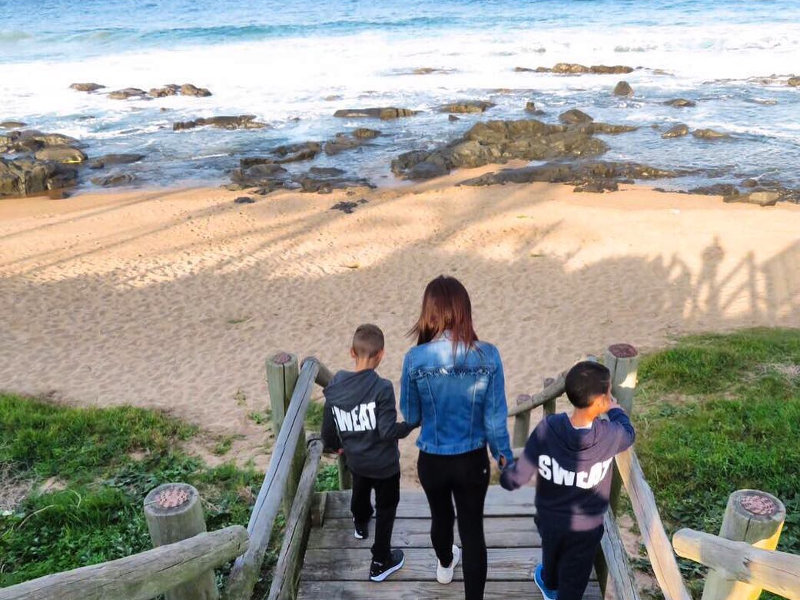 Make sure to take advantage of the long summer days that are almost on our shores and book your cheap flights to Cape Town and Durban!
*Photo credits:
Llandudno beach: _iseethesea via Instagram
Camps Bay beach: tahnialcf via Instagram
Clifton beach: hollywoodmansion_campsbay via Instagram
Boulders beach: lnb23 via Instagram
Long Beach: stjamesguesthouses via Instagram
Muizenberg beach: garfunkelhoyer via Instagram
Umhlanga Rocks beach: cat_ann_alb via Instagram
North Beach: ursullag4 via Instagram
Cape Vidal beach: asher_de_jager via Instagram
Ballito beach: concettasweat1000 via Instagram