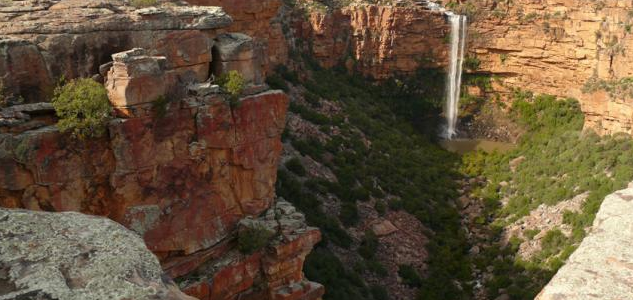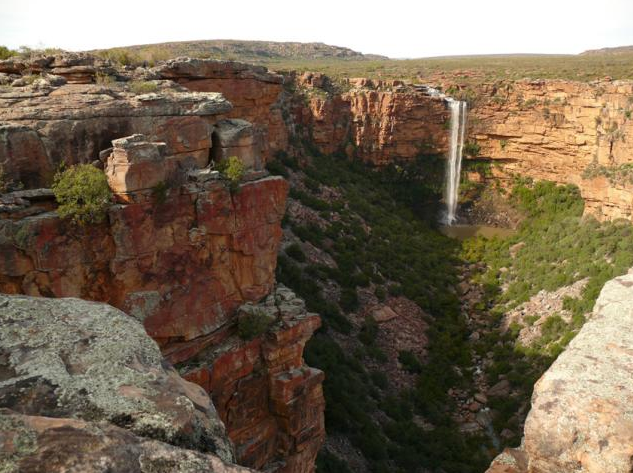 I almost don't want to tell you about this place… That's how wonderful it is. But, okay, I'll let you in on the secret – just don't go telling everyone else about it, okay?
About 3 and a half to 4 hours out of Cape Town (depending how fast you drive) there is a small slice of heaven known as Papkuilsfontein Guest Farm. It's on the border of the Karoo, and the fabulous succulent area out that way, and in Spring it is hands down one of the best places to see the Spring flowers (so I've heard, I have yet to experience that particular pleasure). Apparently Nieuwoudtville, which is the nearest town (village) to Papkuilsfontein, has the highest concentration of bulbs per square metre than anywhere else in the country. Which doesn't sound too impressive until you realise that it's in the hundreds. Hundreds of bulbs! Waiting to turn into spring flowers! Of every conceivable colour! Magical.
But even out of springtime, Papkuilsfontein is magical. Once you've figured out how to say it without stumbling over your tongue, you'll find that there are a select few people who have been there, and they are all deeply in love with the place. This could be because it feels like a hidden wonder: over a high pass (the Pakhuis Pass, for those who are interested), out of this forgotten nowhere-town (doesn't Nieuwoudtville sound like Nowhere-ville?), down a long dirt road, and then into a farm that looks like just another large farmhouse. Until you meet the wonderful owners, who immediately feel like friends, and they direct you to your home for the next night (or two, or three, or four).
The cottages are the original stone farm buildings, and they are entirely without electricity, only lanterns and candles (wonderfully romantic). They are fitted out with all the comforts you could wish for, and some real, authentic farm décor (including giant claw foot bathtubs!) If you go for the dinner option (which you really should), you'll get a two or three course dinner delivered to your cottage and set up on the inside kitchen table or outside under the stars, where you can relish the beautifully prepared Karoo lamb shanks with creamy mashed potato and fresh green beans, joined by a fresh cucumber salad and followed by a perfect crème caramel with berries. All under the vast Karoo sky with nothing but the breeze to disturb you. Did someone say, 'heaven'?
After dinner we made our way to the delightfully cool dam pool, which is set amongst the rocks, under the moonlight, and will ensure you cool down from the hot Karoo sun in a manner of seconds… And then it's to bed for a peaceful, uninterrupted night's sleep.
In the morning, we were lucky enough to go on a 4×4 drive to the canyon, that just so happens to be on the Papkuilsfontein property. A canyon! In their back garden! There's also a stunning waterfall in the rainy season, and you can go on any number of walks in the area, and explore the rock pools – which are apparently fantastic fun.
Alas, we only had one night, so we didn't have time to do half as much as we wanted. My advice? Spend longer than you think you'll need here, because you're guaranteed to fall in love with Papkuilsfontein!