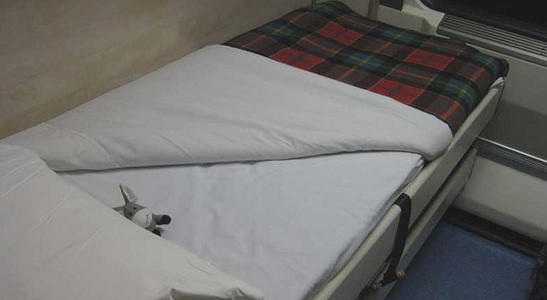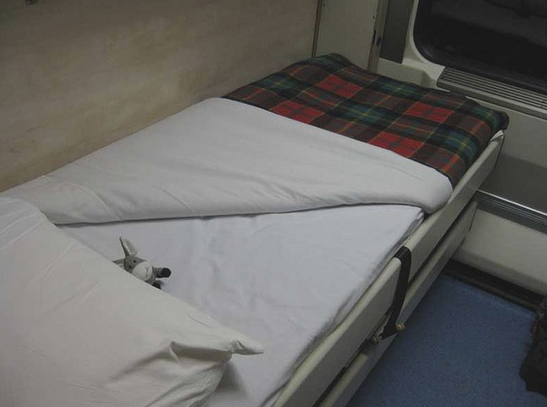 The last time I slept on an overnight train was in Vietnam. My expectations for comfort were so low that I was pleasantly surprised by the fact that there was clean bedding and nobody spitting into the communal aisles (we'd just been to Cambodia and I was a little scarred!)
Paris to Milan on an overnight train, though, had its own special set of expectations – most of them involving Armani sheets and gilt-edged drinking glasses, to be honest. I mean, surely a European overnighter must beat a South-East Asian one? Surprisingly, no. It was no worse than the Vietnamese train, but it was certainly no better.
I partly blame our poor planning. We checked out the train on the best-ever-train-website (www.seat61.com) and were told, in no uncertain terms, to book a 4-sleeper because then you get some space to stretch out, whereas a 6-sleeper compartment is very cosy. We had booked our tickets months before, and as we boarded the train I was almost certain we'd gone for the more expensive but more comfortable option… I was wrong. We had, in fact, booked two seats in a 6 sleeper compartment, which meant sitting with our knees touching our stranger neighbours for the first few hours, and then all shuffling in and out to make our beds once night fell.
That said, it was as comfortable a night as one could wish for on a train. The bedding, again, was clean and warm. The bunks were cosy but long enough to stretch out on. And the rhythmic clickety-clack of the train tracks remains one of my favourite ways to fall asleep… Add to this, of course, the fact that you're getting a night's accommodation included in your train fare, and you can see why so many Europeans decide to hop countries by train. It's an adventure!
Image credit: Heather Blackley via Pinterest