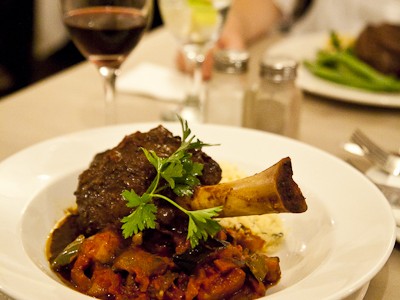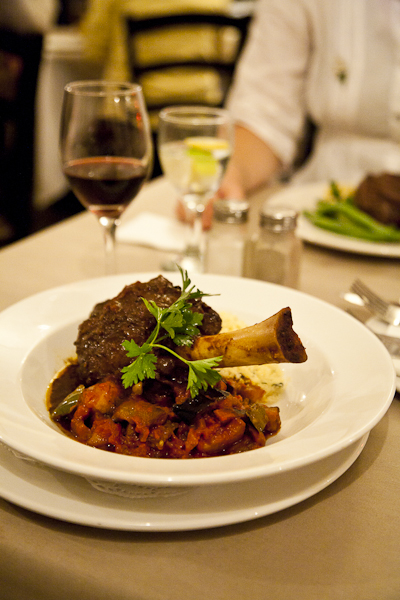 One of the biggest challenges for any tourist or visitor to Cape Town is how to have an authentic experience amidst all the tourist-created experiences on offer. Or, in other words, how to eat where the locals eat.
If you're looking to experience life as a Constantia local, set amidst the leafy streets and beautiful homes and horse paddocks, you simply have to eat at Pastis brasserie. If you just want an excellent meal in a warm and friendly restaurant, the same advice applies.
At first glance, Pastis looks fairly unassuming. A striped awning, a wide verandah and a crackling fire in a fireplace make it a comfortable, cosy place to grab a winter bite (or a summer lunch, in the warmer months), but it doesn't look like the kind of place you'd get an exceptional meal. Appearances can be deceptive. While Pastis doesn't bother with white linen and stuffy service, it does bother with serving the most delicious, finely executed meals any diner could wish for.
Choose from a varied menu of starters, mains and desserts with French-South African influences: superb starters like tuna and beef ceviche, escargot in garlic butter or springbok carpaccio with truffle oil, rocket and pecorino (which I had – absolutely incredible). Mains are largely seafood – langoustine paella or Norwegian salmon with hollandaise sauce, but with some very tempting mains, like Karoo lamb shank with couscous, entrecote with bearnaise and frites and their famous steak with creamy pepper sauce. I'm not sure quite what they did to that steak, but it was the most tender, juicy, flavourful steak I've had in years. My mouth is watering just thinking about it…
Desserts (if you have space) are simple but superb: crepes Suzette, chocolate nemesis (!), zesty lemon tart. But the Pastis experience is as much about the atmosphere as it is about the food (amazing though the food may be). The cosy fireplace, the French prints on the walls, the outdoor area for alfresco dining and the friendly, personal service make it the kind of place regulars return to again and again.
So if you're looking for an authentic dinner experience in Cape Town, and you want to go somewhere the (lucky) locals go – make a booking with Pastis.  I'll see you there! Check out their website here – http://www.pastisbrasserie.co.za/
Image: Mark Peddle
[boilerplate bytitle="text"]