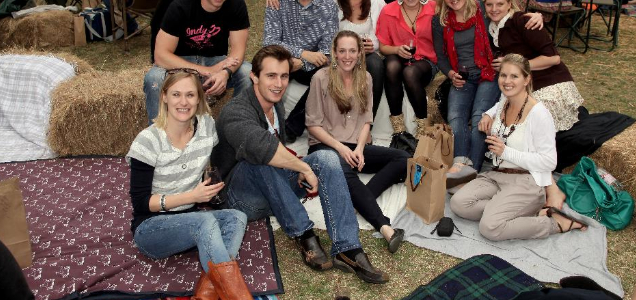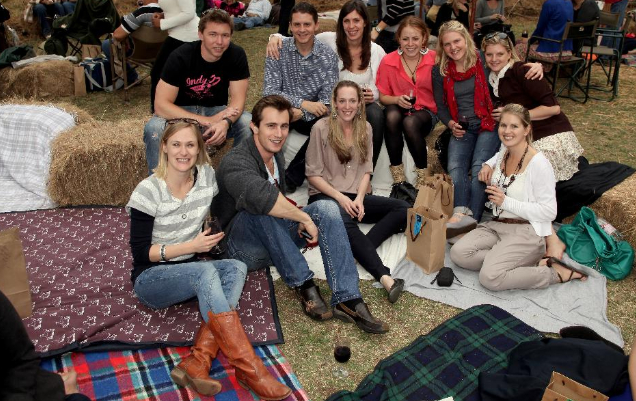 I like to think that I often share good advice and secret insider tips with you, but this one takes the cake. Book your tickets, plan your trips, clear your diaries: Pinotage on Tap is coming to town! It's been to Durban, it's been to Joburg, and now it's coming to Cape Town.
You might remember me writing (rather excitedly) about the Pinotage on Tap festival in Cape Town last year but that was after the fact – what good is that? No, this year I've hunted down all the details so you can be one of the lucky few who get their tickets to this year's festival.
Why all the fuss? Well, essentially, one day a year the Diemersfontein wine farm in Wellington, who make the most delicious coffee-chocolate pinotage, open the floodgates for a free-flowing celebration of the 2012 vintage release of the Diemersfontein pinotage, and a festival of wine, food and music. Only it's not really one day a year, because this year there was one in KwaZulu/Natal, one in Gauteng and one at the Diemersfontein estate itself, in the Western Cape.
KwaZulu/Natal held the first event on the 1st September, at the Litchi Orchard in Salt Rock on the North Coast. Then it was Gauteng's turn, at the Forest Camp at the Cradle of Humankind Restaurant in Lanseria on the 15th September. And finally the Cape Town event is about to happen: at Diemersfontein in Wellington on the 13th October. Ticket prices include not only a bottomless glass of pinotage (poured from endless barrels), but snacks, chocolate and strawberry fountains (at the Cape Town event and hopefully the others as well) and fantastic live bands – including Lonehill Estate in Durban, Albert Frost in Lanseria and Goodluck in Cape Town.
I can personally guarantee that this is one of the best days you'll have this Spring (possibly even this year!) I started going to Pinotage on Tap 3 years ago and haven't missed one since – it's a one in a million day. Book your Cape Town ticket on Computicket to make sure you don't miss out on it…