"Great photographs are born when risks are taken."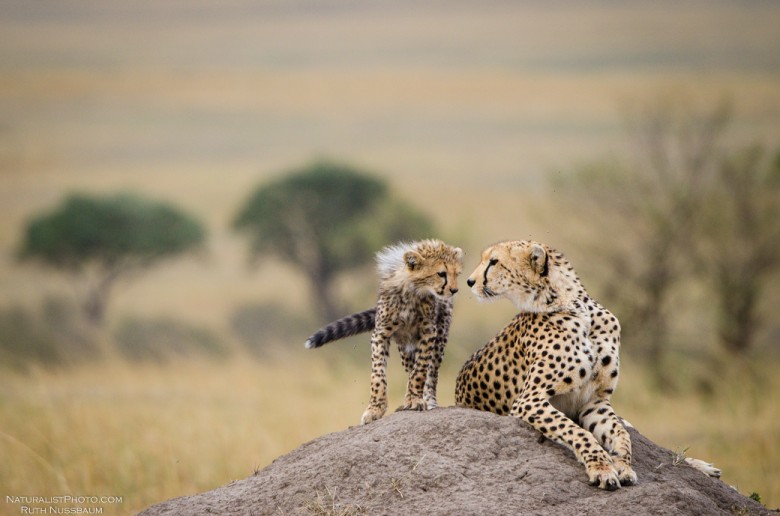 I spoke to pro wildlife photographer Ruth Nussbaum about how to get the best out of your camera, skill versus luck and what it's like having an open-air office in the bush. Follow her photographic journey here.
Do you spend all your time in the field?
I am currently working with C4 Photo Safaris which hold a photographic concession on Mashatu Game Reserve in Botswana, so when I am at work I am constantly surrounded by the wilderness and its wildlife, and then when I have my off days my partner, Kyle, and I hop into our 4×4 with very little luggage and a small tent and we take long road trips through Africa in search of new exciting wilderness areas to explore. So yes, we are pretty much bush bound!
Is the right equipment essential for getting the best shot?
Yes and no, having good gear will help immensely with your image quality, but undoubtedly a photographer's vision is the foundation to any great photograph.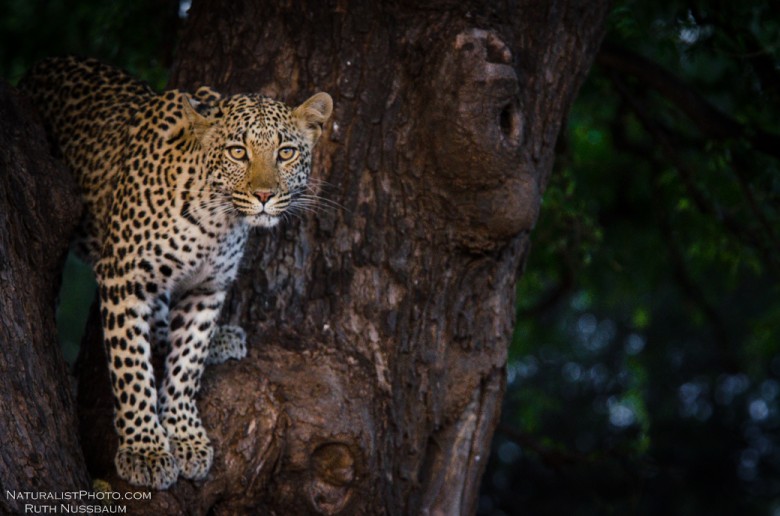 What is a mid-range camera you would recommend?
For someone starting off as a wildlife photographer go for an entry level full frame camera body or a top of the range crop sensor, for example, Canon 7D II or Nikon D7200 (crop sensor), or Canon 6D or Nikon D610 (full frame). In terms of lenses, it's always good to start off with something versatile for example Canon 100-400mm or Nikon 80-400mm, Sigma also has a new range of great sports lenses the 150-600mm in particular is fantastic for wildlife and bird photography.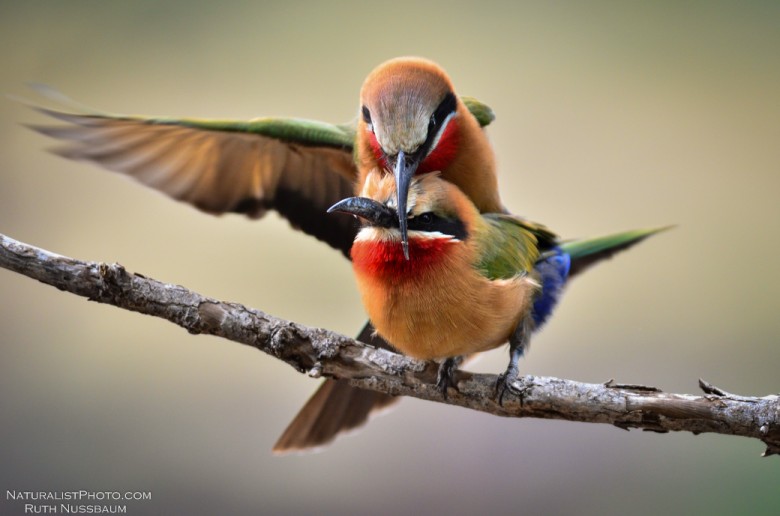 What is the mistake amateur photographers make the most?
"take a step back and observe before you shoot"
Composition. Don't be tempted to zoom all the way in, take a step back and observe before you shoot, and consider your basic composition 'rules'.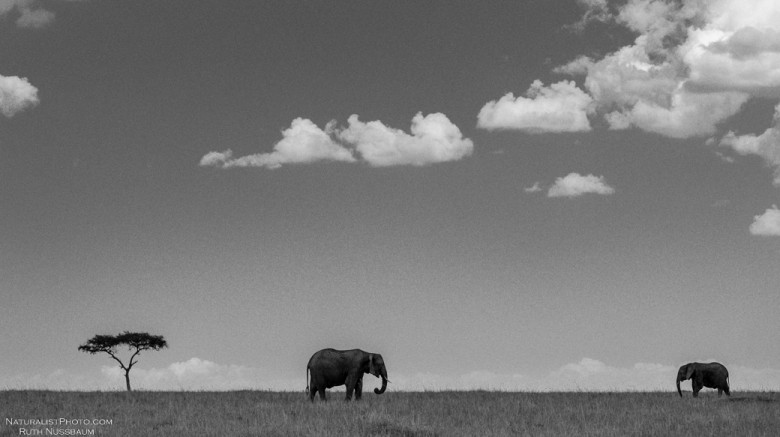 What happens in a typical day on the job?
Our days are very much synchronized by the sun, on a typical day I will wake up before sunrise and head off to the shooting location of the day to meet with my guests. We will spend the morning photographing wildlife and then head back to camp around mid day to take refuge from the heat of the day (NB: rest when the animals rest!) In camp we have time to catch up on post processing and photographic tutorials before heading out into the bush again late afternoon. Once the sun goes down and the light fades we make our way back to camp to close off the day.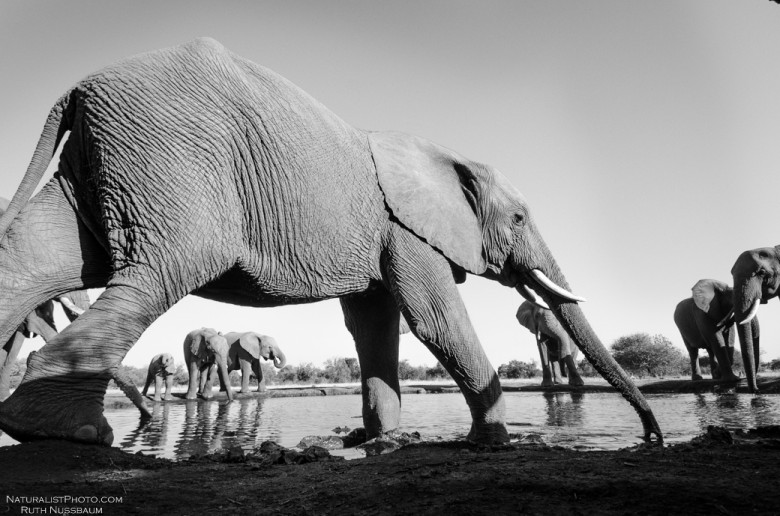 Is there an element of luck in getting the best shots, or do you need to set up the shot beforehand?
"Being prepared will certainly give you higher keep rate of images when these special moments do come along"
It's always useful to have some sort of pre conceptualised ideas of the shots you would like to capture in a specific area. However, we all know that wildlife cannot be controlled and whether you will be able to capture your ideas or not is left up to fate. Being prepared will certainly give you higher keep rate of images when these special moments do come along.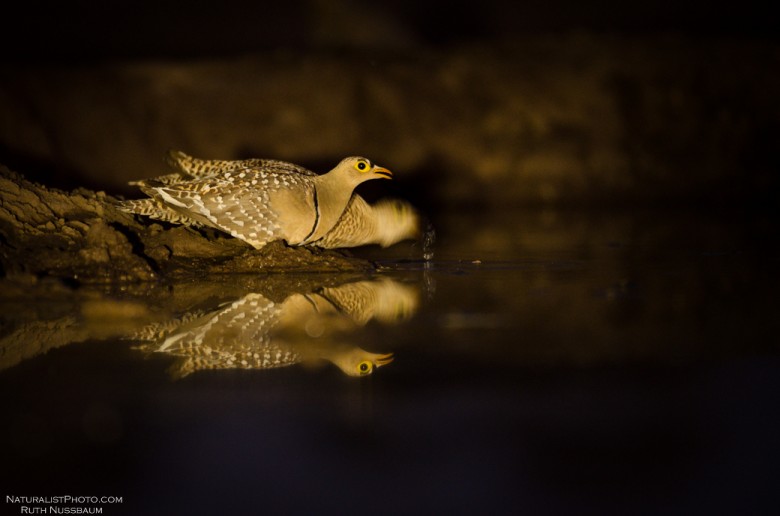 You studied fine art, what drew you to wildlife photography?
To be honest it all happened by chance. After spending some time working as a portrait photographer I decided that I needed a change in career, as I was losing the passion I had for my work. It was at this point that I decided to pursue a career in another one of my passions, this being the great African wilderness. It was only after some time that I had been working in the bush, that I was inspired to pick up my camera again and naturally my subject matter gravitated to the subject I had around me, wildlife. I found that the more I photographed the wildlife the more I learnt about it, from the birds, to flora, and animal behaviour. It wasn't long until I was completely hooked.
What do you love most about your job?
Definitely the fact that I get to be out in the bush for the most part of my working day. I love to travel and explore new wilderness areas and my job allows me to do this.
What advice would you give an aspiring wildlife photographer?
Look for detail, visualise your shots and don't be afraid to try something different. Great photographs are born when risks are taken.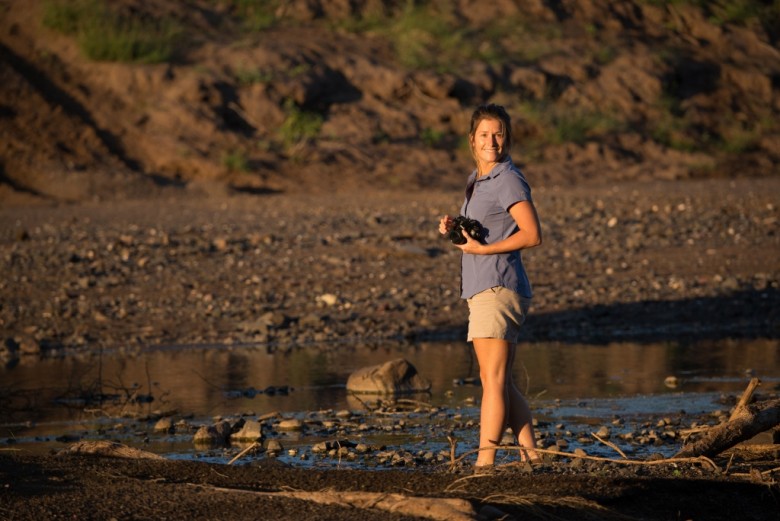 Tell us about your latest project
Over the years that Kyle and I have been living in the bush, we have had the unique opportunity to capture some really special moments. Naturalist Photo is a platform for us to share some of these moments as well as what we have to offer as wildlife and naturalist guides, it also showcases the upcoming safaris that are available to be booked and that will be hosted by us.
Ruth will be talking about wildlife photography at the Wild Shots Event which will be held in Cape Town on the 24th October and again in Johannesburg on the 21st November. Go here to find out more.
All photographs courtesy of Ruth Nussbaum at Naturalist Photo.