Nothing fills a parent with dread quite like the unfortunate combination of rainy days and school holidays. Travelstart brings you bright ideas to keep the kids from getting cooped up. These cater to a range of ages with a couple of bonus ideas for cloudy, but not bucketing-down, days.
1. Discover the brand new exhibits at the Two Oceans Aquarium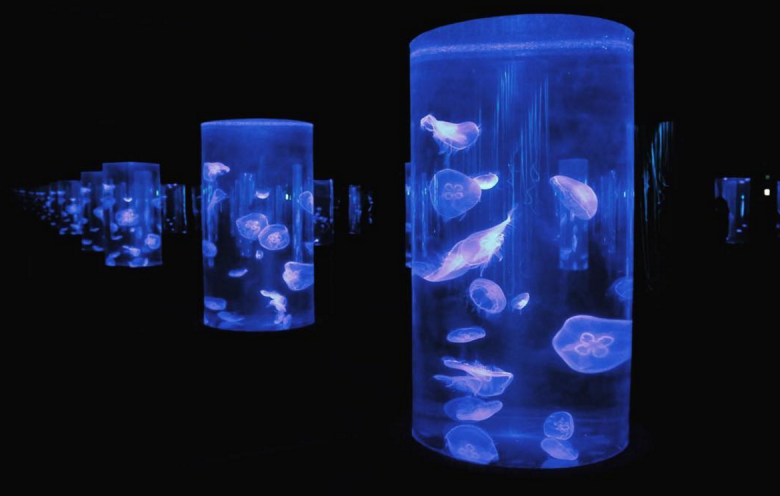 Courtesy of 2oceansaquarium via Instagram
Suitable for all ages, the Two Oceans Aquarium was proud to unveil its latest additions on Youth Day this month. There is a 10 metre viewing tunnel where kids can watch turtles swim balletically by. The I&J exhibit holds 1.6 million litres of seawater, is 6 metres deep, and is the first of its kind in the country. The jellyfish exhibit is spectacular with luminous jellyfish lighting up cyclinder upon cylinder in the darkened viewing room.
Online prices:
R65 a ticket for kids aged 4 – 13 years old
R100 for kids aged 14 – 17 years old and pensioners
R135 for adults aged 18 and up
Buy your tickets online here.
Dock Road, V & A Waterfront
2. Trampoline fun
Kids will love getting all that extra bouncy energy out of their systems by jumping around in a room of wall-to-wall trampolines. You have the choice of two companies:
Jump Around – Paarden Eiland – R120 per hour
021 510 1997
Open everyday.
9 Milner Street Unit 3 Table Bay Industrial Estate
or
Rush – Claremont – R115 an hour excluding Rush Jump socks at R25
021 683 3841
Open everyday.
Stadium on Main, Trampoline Park, 104 Main Rd, Claremont
3. Paintball fun at Art Jamming
Courtesy of artjamming_sa via Instagram
Kids can get messy and creative at the Art Jamming holiday workshops at the V & A. Next Monday is a fabulous crumbs and cream workshop for kids aged 8 months to 4 years. On Wednesday next week there's paintball jamming for kids aged 5 to 13 years from 10am to 12pm.
From R165 per person depending on the course.
Find out more here.
Booking is essential, call 021 425 5050.
4. Cave Golf at the V & A
Kids will enjoy the deceptive difficulty of this putt-putt course.
R15 each.
Open from 9am to 5pm daily.
Right next to the Scratch Patch at the V & A Waterfront.
5. Robotics 101 for kids aged 9 to 12 at Edro
These amazing 3 day workshops allow kids to learn how to make a robot using code. The first course tailored for kids aged 9 to 12 is sold-out but they have just opened up a second course in July. Find out more here. There is a Robotics 102 course for older kids.
R550 per child for the 3-day course.
R490 for a multi-child discount.
Woodstock Exchange, Woodstock
Call: 072 175 9888
6. Hint Hunt Live Escape Game
Hint Hunt is great family fun. Basically you have 60 minutes to figure out how to Houdini your way out of your surroundings using mental acuity and problem-solving. Minimum group size is 3 and maximum is 5 or 6 depending on the room. Suitable for kids aged 15 and up, or kids aged 7 and up accompanied by parents. Booking essential.
R200 – R300 per person
The Old Biscuit Mill, Woodstock
Call: 021 448 9864
7. Story time at the Book Lounge for the little ones
Courtesy of booklounge via Instagram
Every Saturday morning at 11am the beloved Book Lounge offers fascinating story-time for younger kids. A bonus is that it is completely free. Ideal for kids aged 3 to 7 years of age.
71 Roeland Street
021 462 2425
Plus:
For a not so rainy day:
Budding biologists and botanists will love the Winter Wonderland workshops at the Kirstenbosch Botanical Garden running these holidays from Saturday 25 June to Saturday 16 July 2016 at 9:30 am. It's free for kids under the age of 6, R20 for students, R10 for children aged 6 – 17 and R35 for adults.
Good to know:
Entrance to the gardens is free for school children during the school holidays.
Kids learn to surf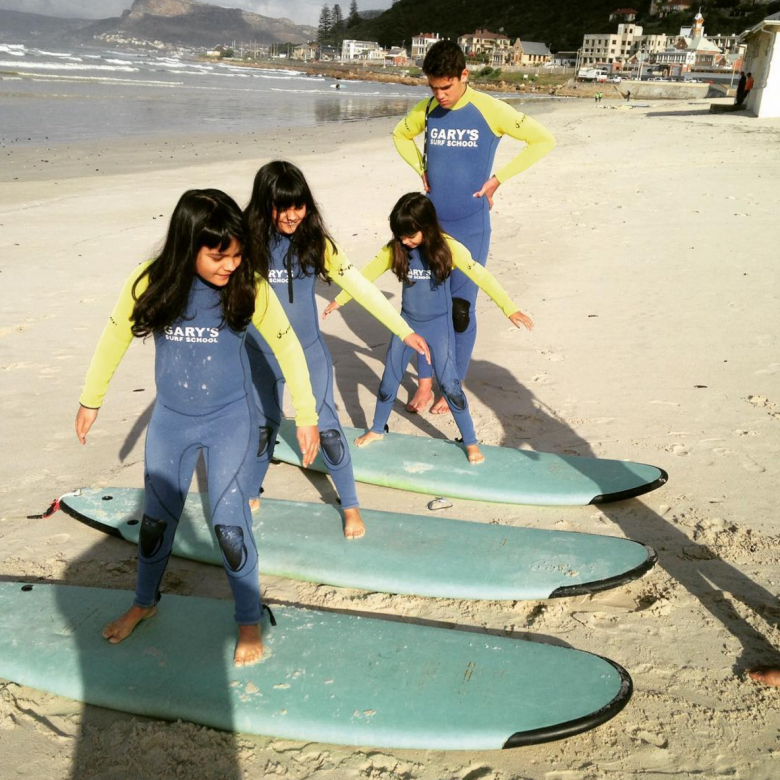 You're going to get wet anyway so what's a little extra drizzle? Kids will have a blast on one of Surf Emporium's three holiday camps. Find out more here.
Gary's Surf School also offers safe and affordable surf lessons and is a great spot for a hot chocolate after some time in the waves. Muizenberg. 021 788 9839