Every year an aspiring teenage boy dreams of making the legendary journey to the Netherlands to legally embrace the infamous free-thinking Dutch culture. Namely, toking in "coffee shops" and over-indulging in its sensual sanctuary (legally of course).
Amsterdam may be famed as a prime destination for overindulgence but what most of us don't know is that apart from De Wallen, there are a few more destinations of sexual decadence across the globe.
Without doubt Amsterdam is by far the largest red light district, but if you searching for a more exotic location here are 5 alternate destinations to satisfy your guilty pleasure.
5. Bahnhofsviertel, Frankfurt, Germany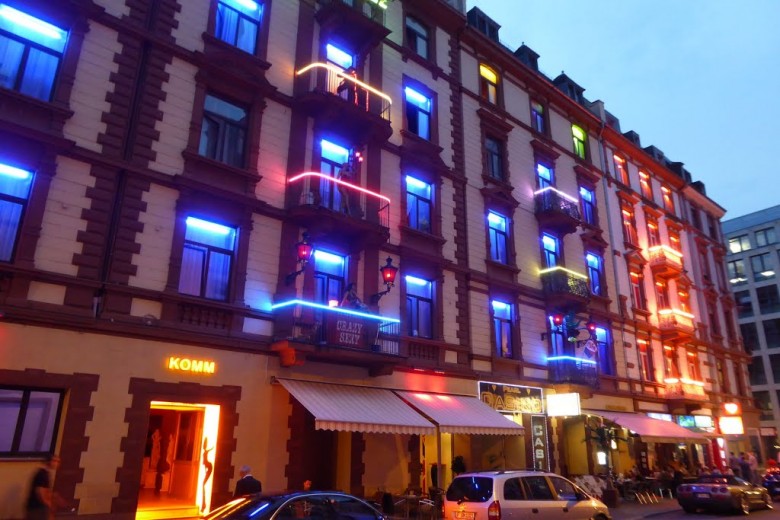 Frankfurt is not only home to the legendary Frankfuter weenie dogs, but hungry tourists also prefer a different kind of relish on their weeners! Very close to the main train station you will find yourself in Frankfurt's Red Light District known as Bahnhofsviertel (roughly translated as the Train station quarter). Here you will find a variety of strip clubs/bar, sex shops and brothels specialising in various fetishes.
More info about Frankfurt go here.
4. Soi Cowboy, Bangkok, Thailand
Image source Wry2010 on Flickr
Soi Cowboy, the official red light district of Bangkok, gives true meaning to the name of this Thai city. This strip is located near Sukhumit Road and is in walking distance from both Asok BTS Skytrain's Station and Bangkok Metro Station. The strip is comprised of approximately 40 bars, most following the tradition of the Thai go-go bars.
Expect: Lots of alcohol and topless women dancing in bikinis (or even less).
More info about Bangkok go here.
3. Zona Norte, Tijuana, Mexico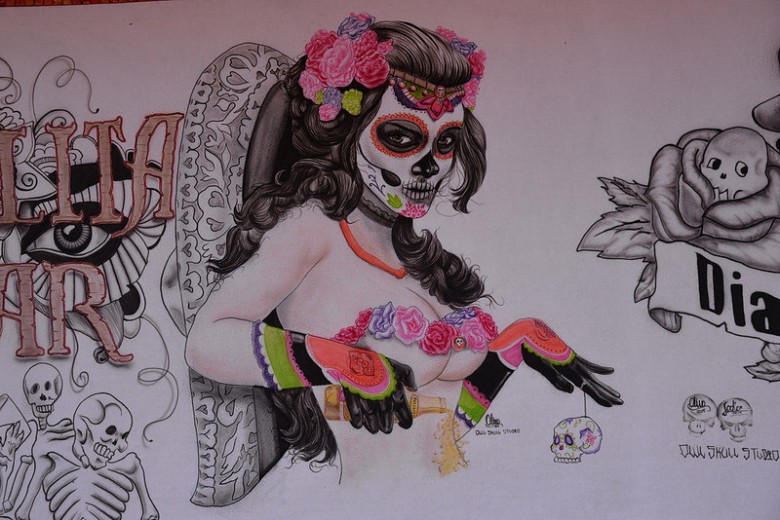 Image source Paul Sullivan on Flickr
Tijuana is infamous for its party scene and it's not uncommon for Americans to cross the border and let loose with their good friends Jose & Cuervo. Adjacent to the main Tourist Zone, Zona Centro, lies Zona Norte. Though predominantly residential, Zona Norte is also the home of Mexico's red light district. Here you will find many attractive women in skimpy clothing showcased in front of bars, clubs and dimly lit doorways, all on the lookout for potential patrons.
Warning: This is not the USA, its Mexico. If you plan on visiting Zona Norte, be prepared. Have at least $200 cash handy and don't lose your passport.
More info about Mexico go here.
2. Quartier Pigalle, Paris, France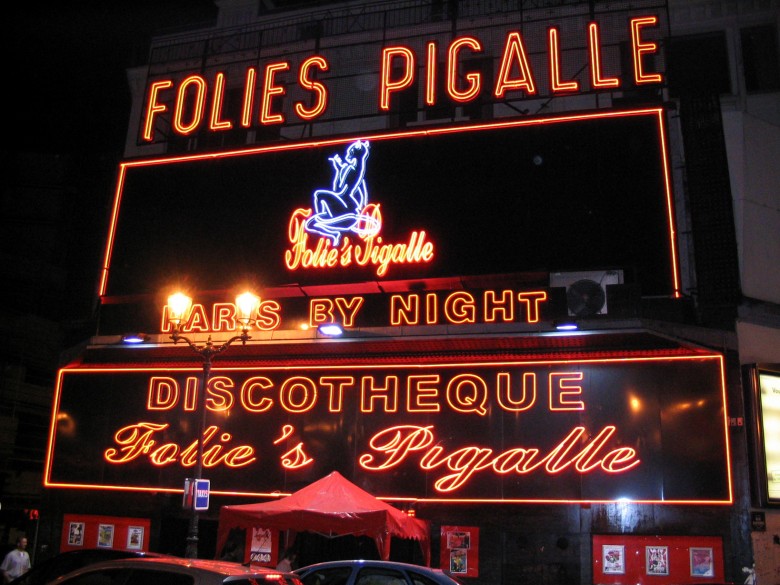 Image source Giacomos
If you find yourself in Paris and in the mood for some "Lady Marmalade", Pigalle should be your destination of choice. Pigalle is home to the famous Grand Guignol theatre and Moulin Rouge (the birthplace of seductive cabaret shows).
Here you will find your pick of sex shops, theatres, cabaret shows as well and topless & nude extravaganzas; making Pigalle the ideal spot for a tantalizing tour of "Paris by night."
More info about Paris go here.
1. Schipperskwartier, Antwerp, Belgium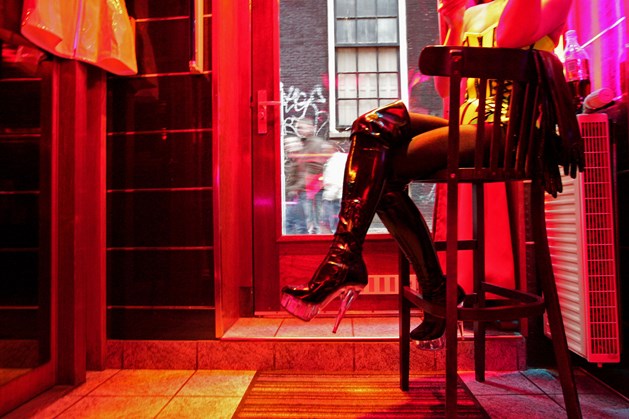 Image source Anoek de Groot AFPr
Schipperskwartier, translated as 'shipper's quarters' is the home of Antwerp's sin city. Much like De Wallen in Amsterdam, you will find the red light district tradition of the peep show very prominent. Schipperskwartier was recently renovated and is often referred to as one of the cleaner and safer red light districts of the world (they even have their own little police station).
That being said, there still much fun to be had in this city of sin. Rumour has it the girls on display are a breathtaking attraction.