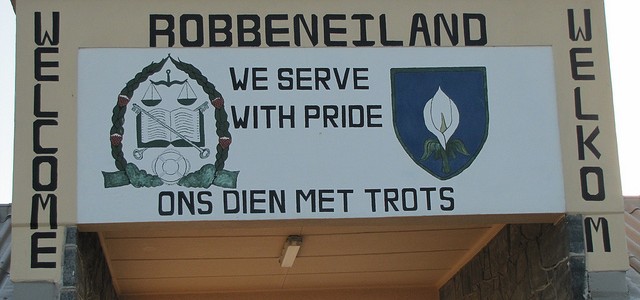 Despite its controversial past, Robben Island is just one of many Cape Town attractions that make the Mother City such a desirable tourist destination. If you're looking for something that's educational, inspirational and highly enjoyable then don't miss out on a Robben Island tour next time you visit Cape Town. The tours are a year round favourite among locals and international visitors and provide some important insight into South Africa's past.
Not your typical stuffy museum type tour, Robben Island (also known as Robben Eiland) is only accessible by boat. Once you've reached the island you'll be hosted by one of Robben Island's ex political prisoners as you tour the island learning about the significant role the prison and its inmates played in shaping what South Africa has become today.
Below some interesting facts about Robben Island:
Robben Island is a UNESCO World Heritage Site (just one of 8 in South Africa)
Robben Island and Table Mountain are the only two World Heritage sites that can be seen from each other
The island was once used as a leper colony and animal quarantine station
The island is 574 hectares and is home to over 100 bird species
The highest point on the island is Minto Hill that houses the Southern Hemisphere's oldest lighthouse.
Mandela on Robben Island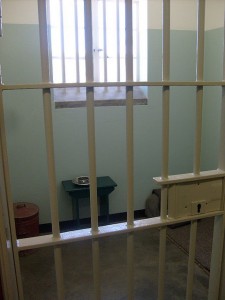 A visit to Nelson Mandela's prison cell on Robben Island is a once in a lifetime experience. You'll stand in awe of how this iconic political figure spent the good part of 18 years in such a cramped space. It's an unbelievable eye opener seeing the harsh conditions Madiba was subject to during the many years he spent on the island.
Getting there
The Robben Island ferry departs daily from the Nelson Mandela Gateway at the V&A Waterfront. I'd suggest booking your tickets well in advance (especially during the summer months). If you're going to book your Robben Island tickets in advance just check the weather forecast so you're not left out in the cold.
Robben Island Boat Trips
Visit the official Robben Island tour booking website for more details on this not to be missed Cape Town attraction.
As of May 2011 Robben Island tickets cost R220 for adults and R110 for children under 18. The Robben Island tour is 3 ½ hours and includes a return ferry trip across Table Bay, a visit to the Maximum Security Prison, interaction with an ex-political prisoner, a visit to the lime quarry and a 45 minute bus tour with a guide providing commentary.
If you need a cheap flight to Cape Town then Travelstart can help. Follow the link to search, compare, book and fly.
If you're also visiting Johannesburg then you must stop by the Apartheid Museum – this will round off your Robben Island experience perfectly.
Images: juergenschulte, gorbulas_sandybanks & Mr Ush on Flickr