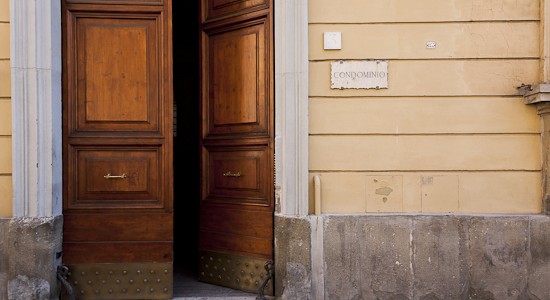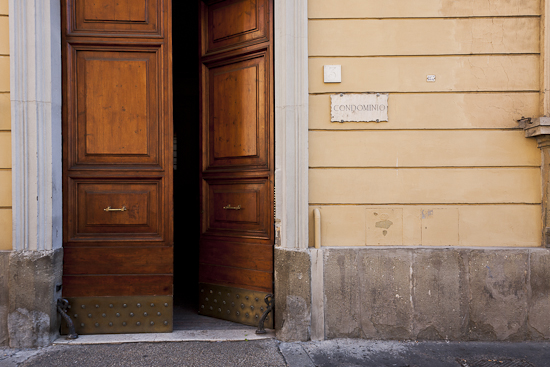 If you're planning a trip to Rome, look no further than Rome Armony Suites. Not only is Rome Armony Suites rated as highly as possible on TripAdvisor (they've won the Certificate of Excellence two years running), it's also a place that will quickly feel like home. Luca wants visitors to feel like friends – and he means it. Together with his son, he will gladly answer any and all questions you have about Rome, give you restaurant advice, let you in on insider tips that allow you to skip the tourist masses, and even book tickets for you (they booked our tickets for a night visit to the Vatican – we hadn't even known that was possible).
The six rooms at Rome Armony Suites are comfortably furnished with everything you need, from air-conditioning to a desk to cupboard space and a fully equipped bathroom (including great water pressure – always a bonus!) An Italian breakfast of a delicious pastry and a cappuccino is served at Brown & Co., the café around the corner, and access in and out of the B&B is as simple as can be.
That's partly because the location is so superb. Oh yes, didn't I mention the location? Set in the famous district of Prati, right off the Via Cola di Rienzo (one of the main shopping streets in Rome), a short walk from the Vatican, the Basilica and the Castel Sant'Angelo, and right around the corner from one of the metro stops, you can easily move around the whole city of Rome from this central spot.
So we've got friendly service, fabulous rooms, central location… What more could you ask for? A reasonable price – that too. In fact, the most difficult thing about Rome Armony Suites is that it's so popular you might not be able to get in. So I reiterate what I said before – if you're planning a trip to Rome, don't even hesitate.