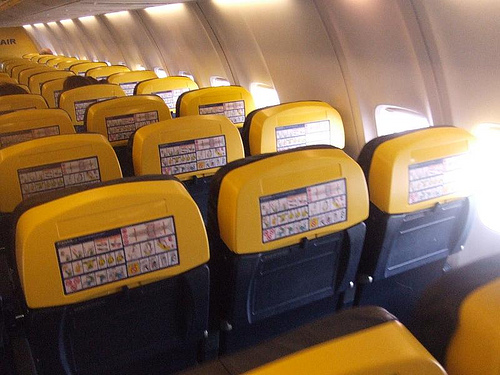 I've heard many people say that airlines should charge passengers per kilo when they fly. Why? Say a super skinny person had to pay extra for their baggage, that was say a few kilos too much. Yet, at the same time an obese or heavily overweight person with the correct amount of luggage -by weight – wouldn't have to. Fair? To many the answer is a firm 'no'.
Many people will be happy to  hear that Samoa Air recently became the first-ever airline to charge people by their weight.
According to a Samoa Air representative, Chris Langton, this is "the fairest way of travelling". Customers will now pay per kilo, though this will vary depending on the route's length.  Passengers will pay the combined weight of themselves and their baggage. This way the airline also knows exactly how much weight it will be carrying before take-off.
Good news for the very skinny, right? It is also a great way for families travelling with small children to save money.
"Airlines don't run on seats, they run on weight, and particularly the smaller the aircraft you are in the less variance you can accept in terms of the difference in weight between passengers. Anyone who travels at times has felt they have been paying for half of the passenger next to them," said Mr. Langton.
According to this representative, they hope to promote a healthier approach to life as well, as the levels of obesity are quite high in Samoa. Those who fly often might just start to reach for that salad instead of the cheeseburger and fries.
So, do you think this is a concept of the future? Samoa Air certainly seems to think so.