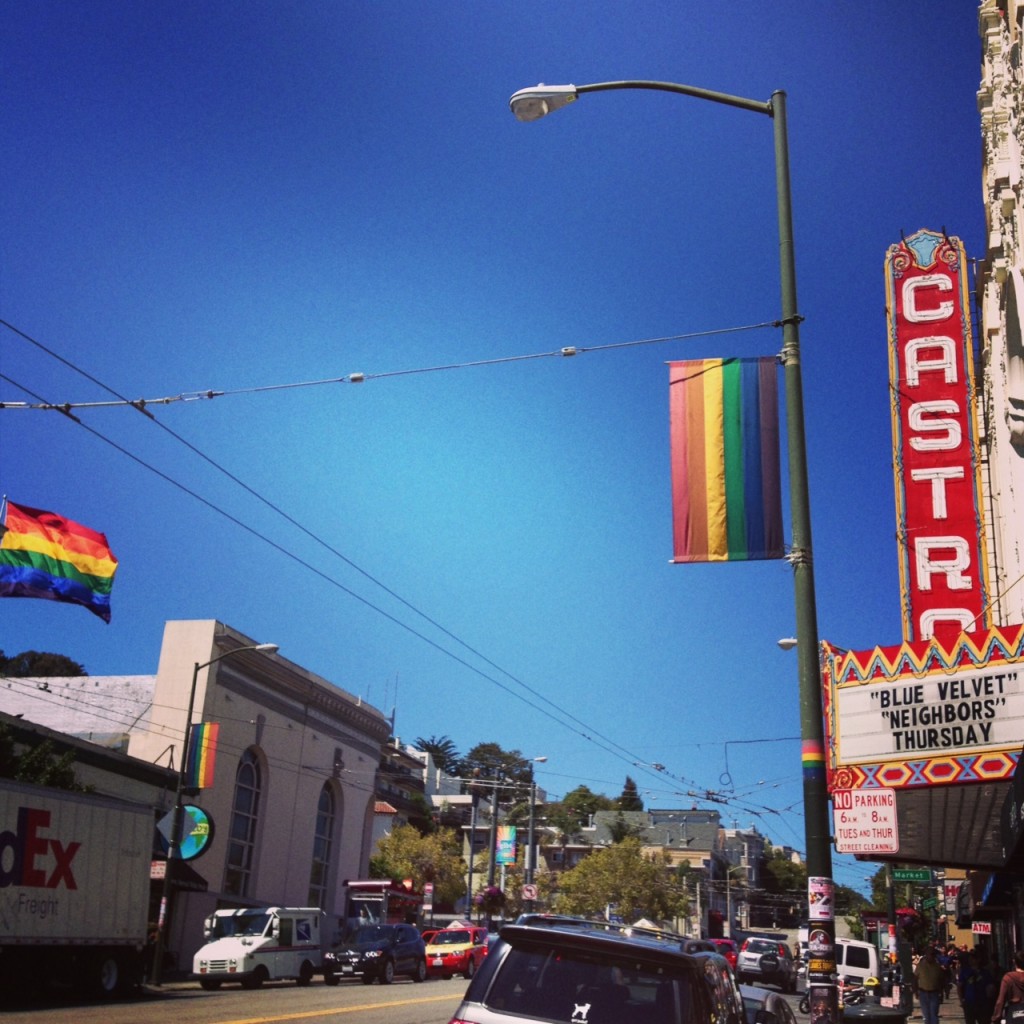 To understand anything about San Francisco (never call it San Fran, or Frisco, or the locals will know you're a tourist), you need to understand that it's all about the neighbourhoods. Of course, many cities have got a neighbourhood slant to them – New York certainly has different characters depending on where you're staying, and Cape Town is famed for its City Bowl vs. the Suburbs rivalry.
But San Francisco takes neighbourhoods to a whole new level. It literally feels like you're in a different city if you're in say, the Mission or Union Square or Fisherman's Wharf. We only spent four days in the city, so I'm by no means an expert, but here's a brief breakdown of the San Francisco neighbourhoods we explored:
Union Square
Pretty much where every tourist will end up first time around, seeing as the majority of San Francisco's hotels are in this vicinity. There are some great shops, some lovely places to stay, and it's pretty central to everything in San Francisco. Not too many awesome restaurants, but that's what the other areas of the city are for. Take, for example…
The Mission
Awesome restaurants, small cafés and interesting boutique-y shops. A really great place to spend an afternoon – just make sure you come hungry! Right next door to the Mission is…
The Castro
Famously known as San Francisco's gay quarter (and the site of Harvey Milk's great work) the Castro is an awesome spot to explore. Loads of quirky shops, rainbow flags on every streetlight, and home to the Castro Theatre – a vintage cinema screening vintage films. One of the neighbouring 'hoods is…
Haight Ashbury
Home of free love, vintage record and clothing stores, dress-up stores providing everything you might need for the Burning Man festival, and a pretty awesome Ben & Jerry's scoop shop, conveniently located right next to Golden Gate Park.
Believe it or not, that's just a taster of the neighbourhoods San Francisco has to offer. You could quite easily spend a few weeks in the city and just scratch the surface…