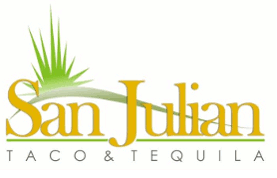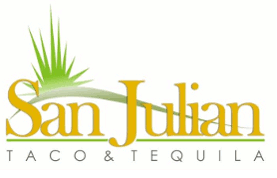 If you're in Cape Town and looking for Mexican food, you have a couple of options. You can go the Tex Mex route of Pancho's or Fat Cactus, the hipster route of El Burro, or the authentic Mexican route of San Julian.
No prizes for guessing which is my current favourite! San Julian is the real deal Mexican. So real deal that their menu is in Spanish, without those handy reference subtitles that Tex Mex restaurants always put in… Remind me what the difference is between a fajita, a tortilla and a burrito? Oh yes, that's it – there are no burritos served at San Julian because the burrito is an American creation, not originally from Mexico. Yes, they're that authentic. They don't even call drinks by their English names! But not to worry – the words margarita and tequila translate fabulously well into English.
San Julian is tucked down a side road called Rose Street in Cape Town's popular Greenpoint district (right up the road from the stadium, in fact). It feels just like a hidden gem, right down to the brightly coloured Mexican fabrics and sombreros on the walls, and the all-Mexican staff.  Run by brothers Arturo and Ricardo Garcia since June 2010, San Julian prides itself on its traditional Mexican dishes, including their absolutely delicious corn tortillas.
It's one of those places where it doesn't much matter what you order, because it will all be delicious. One of those places where you want to go with a big group of friends and order a lot of food that you can all share. One of those places where the small portion feeds a man and the large portion feeds an army. One of those places where the frozen margaritas will make you forget that you ever had a care in the world… It's Mexican Independence Day on 15th September, and I can't wait for the celebration at San Julian – apparently they're making tamales especially for the occasion!
I do have one complaint, however. We ordered the nachos, which were plentiful and delicious and completely devoid of some of the scary Doritos you find in South African translations of nachos. But they were doused (and I mean doused!) in refried beans. The Americans may have ruined Mexican food for many Mexicans, but I do love the cheese-and-sour-cream-laden version of nachos they've offered the world. Refried beans? A smattering of melted cheese? No sour cream?! Heavens, those aren't nachos.
Or perhaps they are and I just have an unrefined Mexican palate. I'm afraid there's only one cure for it: I shall have to keep going back to San Julian until I have eaten each and every dish and know my tastebud way around the country of Mexico. It's a hard job, but somebody has to do it. I'm more than happy to volunteer for the task, what about you?
Visit San Julian at 3 Rose Street, Cape Town, or call them on 021 4194233.
[boilerplate bytitle="text"]