It is less than a week to go before the world's biggest, liveliest and most exciting whisky festival; The FNB Whisky Live Festival, hits Sandton for the eleventh year running. Taking place from 6 – 8 November at the Sandton Convention Centre, this year promises to deliver a great night out in exceptional whisky company for whisky lovers, connoisseurs and curious new-to-whisky visitors alike.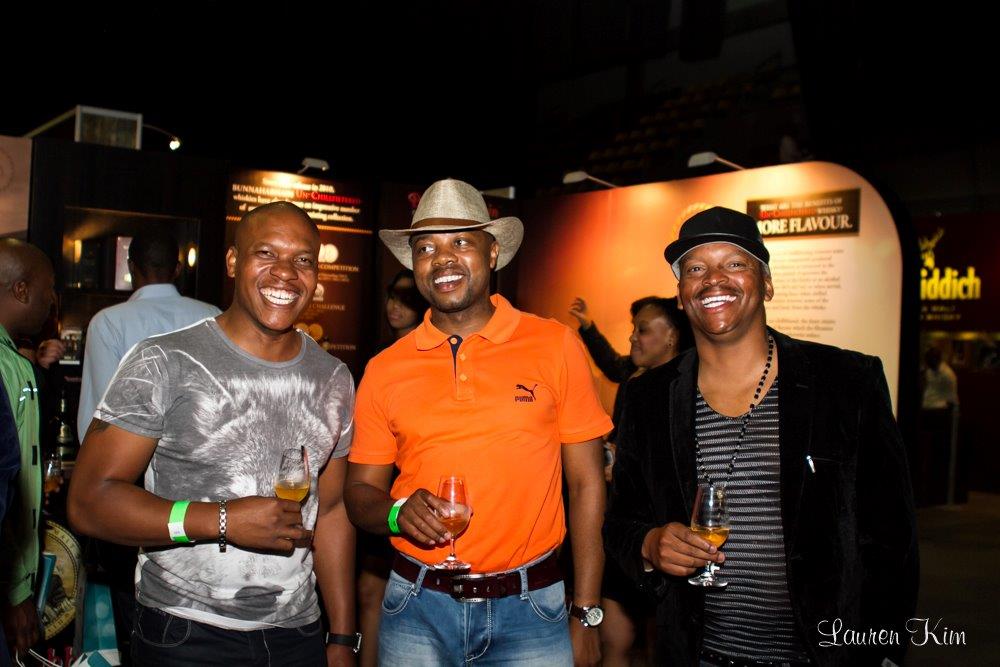 This year's festival sees a world-class line-up of global whisky experts who will grace our shores for the three days of the Sandton FNB Whisky Live Festival. Passionate about whisky and great story tellers with big personalities, these whisky ambassadors live their brands and have the uncanny knack of making even the most novice whisky drinker intrigued to find out more about this remarkable drink – its heritage, its history, its artistry.
Dave Broom, the official ambassador to the festival, travels the world telling the story of whisky and has recently been achieved global recognition as the Whisky Communicator of the Year. His knowledge, his ability to break down barriers to entry for new whisky lovers and his secret stash of new-to-SA whiskies, not to mention his resemblance to Johnny Depp, make him a sought after whisky companion at any whisky festival. Nominated as the one of the World's Best Global Ambassadors, Highland Park's Gerry Tosh returns to SA with an exciting range of the new Highland Park Warrior Series. Master Blender of Kavalan and newcomer to SA, Ian Chang, will be showcasing his Kavalan range from Taiwan. And if rugby is your sport, Ian MacMillan (an ardent Cheetahs fan) and Ian Logan (from Scotland) are the men to share a few drams of bespoke Bunnahabhain and The Glenlivet respectively. South Africa's star is shining in the world of whisky and accolades are being bestowed on ex-Yorkshire cricketer, now turned world-acclaimed Master Distiller, Andy Watts of Three Ships & Bain's Cape Mountain Whisky. Not only will visitors get the opportunity to engage with these whisky legends at their respective stands, but they will also be hosting short and informal mini-tastings in the Tasting Hall, as well as more in-depth and interactive hour-long workshops upstairs in the Sandton Convention Centre Committee Rooms 4 and 5. The workshops have been described as the secret gems of the festival as ticketholders not only have the opportunity to learn so much more in an informal setting, but they also taste whiskies that are generally not available in the Tasting Hall. For the entry price of R110, this is a steal when you consider you could be tasting some whiskies poured from R2000 bottles.
The festival itself is also introducing a number of new and interesting features. This year, Brandhouse, leaders of the SA whisky category, have created a unique "Whisky Sensorium" and will be transporting visitors to their stand on a journey through their vast collection of whiskies, explaining their flavor profiles. While it may offer complexity, whisky isn't complicated; it just needs to be explained in the right way. The Brandhouse Whisky Sensorium will help you choose whisky based on its flavour at a price that is suitable for your pocket and by comparing it to whiskies you may already be familiar with.
Jack Daniels will honour its world famous friendship with the legendary Frank Sinatra with their bold, smooth and classic Sinatra Select. Jack Daniel's 7th Master Distiller has selected a number of specially crafted barrels, which are maturing a bold Jack Daniel's Tennessee Whiskey. These "Sinatra barrels" were crafted to provide full character and a rich amber colour by exposing extra layers of toasted wood on the inner surface of the barrels. These extra rich barrels are mingled with Jack Daniel's classic Tennessee Whiskey to provide fuller character of oak and spice notes that give way to an exceedingly smooth vanilla finish.
Scotch single malt distiller, Bunnahabhain will showcase the limited edition Bunnahabhain 40-year-old single malt. The rarest of its kind, with only 750 bottles around the world, the bottles were released in only a few countries in 2012 and the beginning of 2013 and all were personally numbered by hand and signed by Master Distiller, Ian MacMillan. The whisky is not available in South Africa to purchase nor has it been tasted here before and if one were able to find a bottle from one of the international online whisky stores it would cost about R32 000, which equates to about R3 200 per tot. And another bottling to add to your collection is the new Dalmore Aurora (retailing for approx. R52 000) while the more affordable but equally rare is the single Bourbon cask Edradour 10 YO – the new limited edition FNB Whisky Live Festival bottling, 263 bottles of which are available for purchase at the Picardi Rebel on-site store.
The Sandton FNB Whisky Live Festival is a world class event aided by the perception of whisky as a sexy, sophisticated and aspirational drink. The caliber of the whisky stands is exceptional. The consumer engagement is insightful & highly informative and the range of whiskies is superb with a good mix of blends for the novice, single malts for the more discerning and element of lifestyle with the likes of Tag Heuer, Chopard, Bentley and the Foghound Coffee Company.
Tickets for the Sandton FNB Whisky Live Festival are still available for all three days and for all the workshops. You can get tickets from the FNB Whisky Live Festival website www.whiskylivefestival.co.za or from the Facebook page. Ticket sales range from R110 for the workshops, R195 for the tasting hall to R 1 200 for the stylish hospitality options.