Cape Town proves yet again why it's such a major tourist destination. Known for its mountain biking trails and hiking adventures, you can enjoy so much more! Another incredible activity the city offers travellers and locals to enjoy is scuba diving adventures. A great number of diving locations are available in the areas surrounding the Mother City. If you are looking for an awesome place to go scuba diving, Cape Town should definitely go on your list. Check out this guide on the best way to experience diving in Cape Town with Travelstart.
Can you scuba dive in South Africa?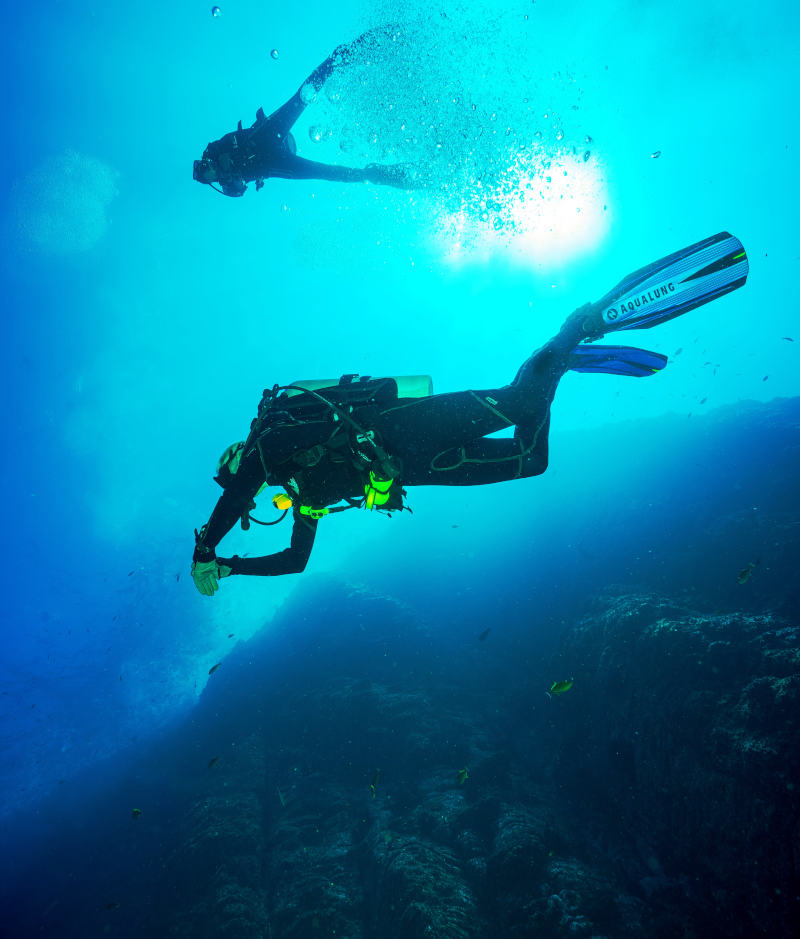 Cape Town offers you a great location if you're interested in scuba diving. Not far from the southern tip of Africa, the Mother City presents you with easy access to a part of the amazing 2,735-kilometre coastline that South Africa boasts! Some of the best dives in the country are not far from its legislative capital.
Where can you go scuba diving in Cape Town?
If you're looking for thrilling experiences, you can enjoy shark cage diving in Cape Town, which is available in the town of Gansbaai, a 2-hour drive from the city. Getting close to the feared great white shark is definitely not for the faint of heart. But for those that live for such experiences, shark cage diving in Cape Town is worth it!
You don't need to dive with a cage with all the other kinds of sharks, though. Dive with other small types of sharks in the kelp forests of False Bay. You can access this diving spot from Miller's Point. Find out about guided dives. Taking this option will give you an 85 percent chance of spotting the prehistoric seven-gill cow shark, as well as catsharks and spotted gully sharks. If you head to Partridge Point and Seal Island, you'll also get to dive with seals!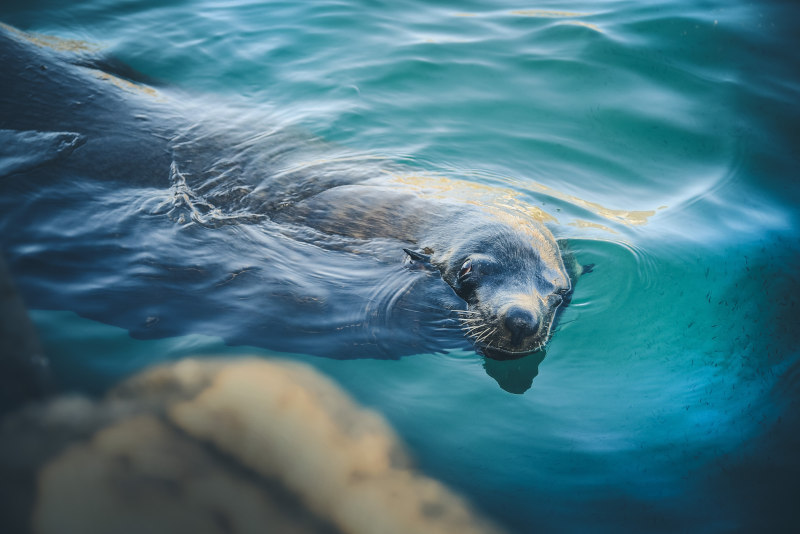 There are more seals in the depths of the ocean to discover, with scuba diving in Cape Town off the coast of Hout Bay. Head to Duiker Island, that's where you'll find more kelp forests.
A little further to the north of Hout Bay, off the coast of Oudekraal Beach, is Strawberry Rocks. This little part of the Oudekraal Marine Protected Area consists of two exposed rocks that a small colony of Cape fur seals use as a spot to rest or from which to dive into the waters.
Have you ever wanted to scuba dive and explore a shipwreck? The Cape Peninsula is also known as the "Cape of Storms", with more than 800 shipwrecks off its coast. Discover a range of dive sites, including the big, small, old, and even recent. Some shipwrecks of note you can check out include SS Clan Stuart, SS Maori, Astor, Antipolis, SAS Pietermaritzburg, Smitswinkel Bay Wrecks and Katzu Maru.
A great location that's perfect for scuba diving and finding shipwrecks is Simon's Town. Be mindful that shipwrecks vary in-depth, from 12 to 40 metres. It's best to take a guided scuba diving tour when descending to greater depths. It would also be wise to train for deep-sea diving.
How do you get your scuba diving license?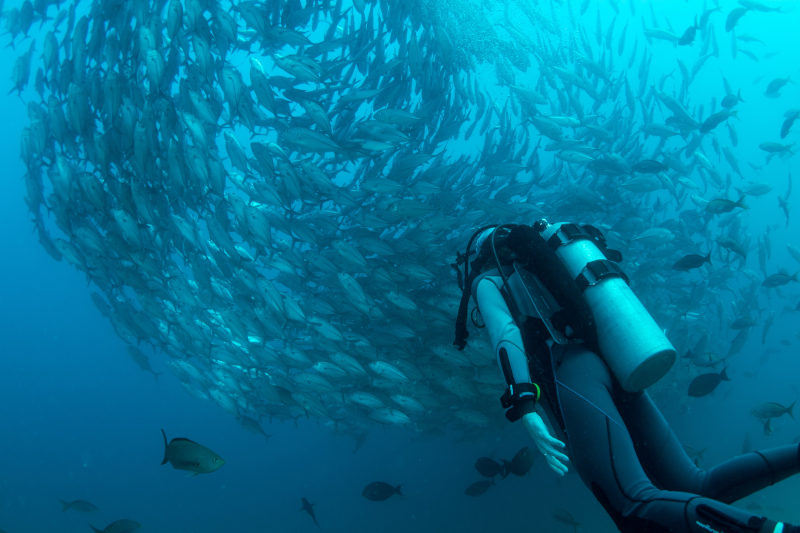 If you haven't had the chance to get a scuba diving license before heading to the Mother City, there are diving courses in Cape Town.
One place you can head to where you can start is Into the Blue Scuba Diving Centre in Sea Point. Take the PADI Open Water Diver Course, which will teach you all the fundamentals of scuba diving and set the foundation for all other scuba dive courses. At Into the Blue, a number of certified PADI instructors are available to guide you through the process. While the diving course can be completed in four consecutive days, you can adjust your pace according to your schedule.
Contact Into the Blue Scuba Diving Centre via telephone at (+27) 21 433 1883 or by email at info@intotheblue.co.za.
Conveniently, Into the Blue is situated close to a number of hotels in Cape Town.
For the more adventurous, other diving courses in Cape Town can prepare you for other awesome diving opportunities, such as deep-sea diving.
Where can I get diving equipment in Cape Town?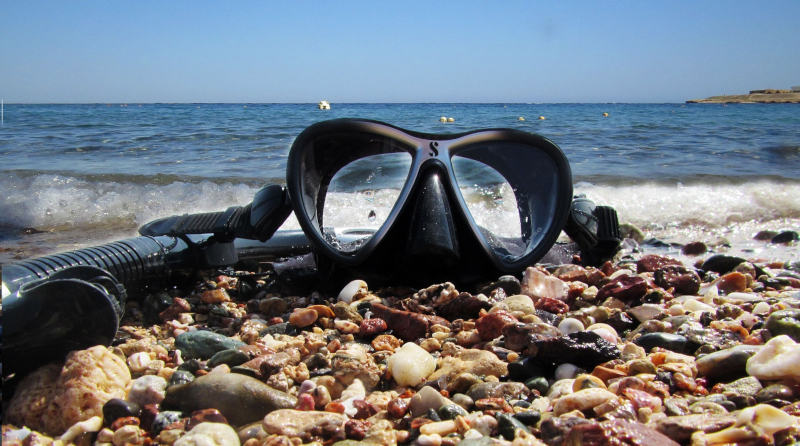 You definitely cannot go diving in Cape Town without getting the right equipment.
Fortunately, Into the Blue is also home to a dive shop, where you can find your diving equipment in Cape Town, including the diving mask, wetsuit, snorkel, fins, and tank. The dive shop offers scuba gear rentals and sales. If you have scuba diving equipment that needs a service, Into the Blue is the place to go.
Is it illegal to scuba dive without certification?
While there's usually no one to monitor whether you have a license or not, that's not the issue. Scuba diving without certification means doing a potentially dangerous activity without doing proper training. It's highly dangerous and not recommended.
---
Now that you know more about scuba diving in Cape Town, you have one more unforgettable activity to enjoy in the Mother City. Where do you want to explore first? Swim with marine wildlife or explore the shipwrecks first, it's your choice. No matter what you choose, adventure awaits!
If you're not a local or nearby, book cheap flights to Cape Town!
For more awesome travel packages to Cape Town and other major destinations, subscribe to our newsletter.
Have you enjoyed diving in Cape Town before? Tell us all about it in the comments!
Disclaimer!
All information on this blog page was correct at the time of publishing and may change at any time without prior notice. Travelstart will not be held liable for loss or inconvenience resulting from the use of out-dated or incorrectly noted information.