I have been back in Cape Town for over a week and the withdrawal from tzatziki-filled gyros and that Mediterranean sun is very real. Things have escalated since I left but, judging from my experience, travelling during the economic crisis is doable if you have a good strategy.
Cash
It's important to bear in mind that most places do not accept cards, especially on the islands.  This was probably worsened by the tendency for the Greeks to withdraw large amounts of cash out of their bank accounts before the Greek banks closed early last week. Since then, the banks have imposed a 60€ daily cash withdrawal limit. It only applies to Greek cardholders so technically, as a tourist traveling with a card issued in a country other than Greece, the limits do not apply to you. Even so, I recommend taking a fair amount of cash just in case.
Atmosphere
There are protests in Syntagma, the Athens centre, but they are very unlikely on the surrounding islands. The Greeks are very chilled and generally come across as disinterested in the economic and political chaos. In spite of negative media stories there's been an encouraging response from the international community to help Greeks affected by the crisis.
Strikes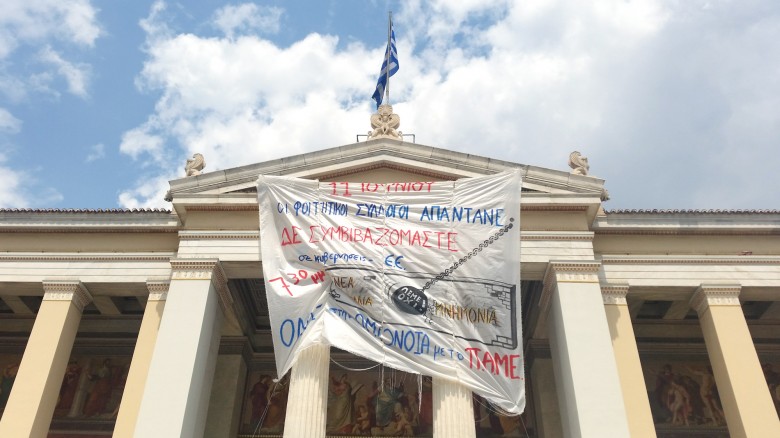 Strikes are spontaneous in Greece. They are announced online by the unions just hours before they come into effect. So you just have to take it as it comes. This isn't ideal if there's a transport strike; like the ferry strike at the beginning of July. If it's anything to go by, when I arrived in Greece the pharmacies were on strike but it only lasted 24 hours.
Accommodation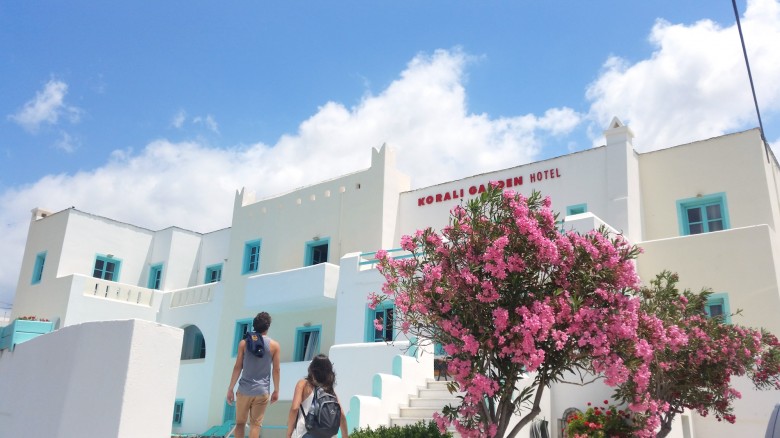 With many people cancelling their holidays due to cash currency fears, BBC News reports that Greek hotel bookings are down 50 000 per day. I'd say if you went on holiday there now you'd be in demand. I made almost all of my bookings online through Airbnb which meant that my accommodation was paid for before I arrived in Greece. It was very convenient not having to worry about payments at checkout, also a win for the budget traveller.
Airbnb puts you in contact with people who rent their apartments out to tourists. You'll find that even self-catering hotels and hostels list their rooms and apartments on the site. Most of the time this means that you'll find yourself a really good deal, immersing yourself in an extremely authentic Greek neighbourhood. The hosts are friendly and are always helpful; directing you to the closest metro and bus stops.
So What's the Deal?
All that said, I had an incredible time in Greece. The weather's perfect at this time of year and I found using public transport to get from island to island really user friendly. You will lose touch with reality on the paradisiacal beaches.
So, if you're thinking of booking a holiday, Greece is a great destination. But you might want to hang tight and see how the economic situation plays out before you decide.
However, if you've booked a Greek holiday, go right ahead and enjoy yourself. Just be aware of the potential problem areas.
Quick tips if you decide to go
Pre-book and pay for your accommodation
Consider booking a flexi-ticket
You will need to carry more cash than usual. Consider using a dummy wallet with a few small bills inside to confuse pickpockets, while carrying your cash in a thin anti-theft pack under your shirt. Even with the economic instability Greece is a relatively crime-free country.
Some inspiration: