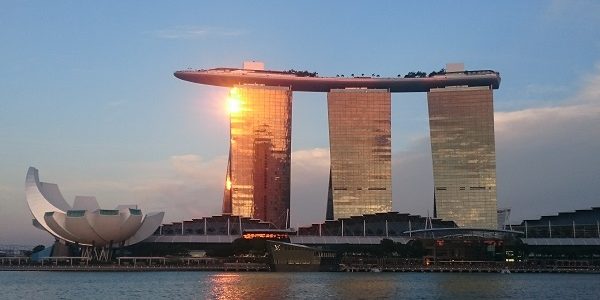 As a personal traveller I tend towards winging it and seeking out the path less walked. This means very literally that I'd be walking more than on a guided tour, 4X4 (or any other fancy transportation available) and will be shacking up in numerous 8-bed dorm rooms for the duration of my travels – at best. This would also mean, that when it comes to flying I've grown accustomed to the cheapest economy seat on the cheapest airline available. So when I was offered an opportunity to fly Business Class with Singapore Airlines, I knew from the onset that this would not be an easy review with no previous benchmark to gage it by. With that said, the below is a synergy of objective fact in Singapore Airlines and its newly acquired Airbus A350-900 and subjective personal opinion. Would I pay to fly Business Class over Economy? If I had the money yes! Who wouldn't? Would I fly business class if I had a multi-million rand deal to close the following day, or a multinational financial corporate summit to present at? Yes, because it is worth the unique comfort stated.
Singapore is busy! The island city state is a leader in both innovative city-scaping and high living standards for locals and expats alike. Possibly more relevant and important to a large majority of South African travellers is its dominance as a global business hub. Taken that South African air travel into Singapore was up 2.4% in 2016 it's suffice to say that business flight comfort is of paramount importance to the flag carrier Singapore Airlines. Enter the recently introduced A350 XWB (Extra Wide Body) carriers from Cape Town and Johannesburg to Singapore.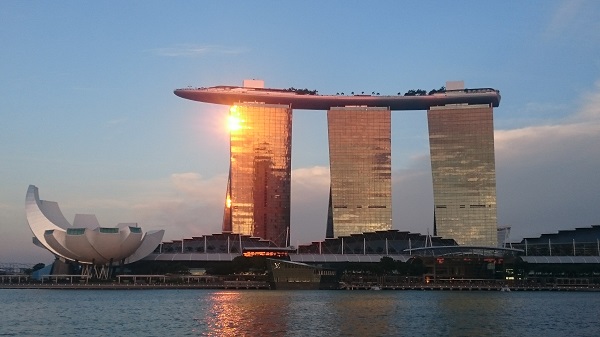 Off To A Bumpy Start
The initial approach of the A350 design was more a redesign of the A330 in response to international airlines demanding a competitor to Boeing's 787 Dreamliner and 777. Its initial design in 2004 was met with criticism from numerous airlines. Top customers included Singapore Airlines with former CEO Chew Choong Seng sharing a sentiment that "Having gone through the trouble of designing a new wing, tail, cockpit… [Airbus] should have gone the whole hog and designed a new fuselage."
So Airbus did just that and launched the A350 XWB at the 2006 Farnborough Airshow with more than just a redesigned fuselage and to a much warmer reception.
What's The Difference
Airbus's new design is a leap into the future of commercial aviation. While the wider fuselage design does increase passenger capacity as well as passenger seat spacing, there is a lot more innovation that makes the A350 a pleasant flight experience with peace of mind on an ecological scale. Starting with propulsion, its Rolls-Royce Trent XWB-84 engines were manufactured with noise reduction and Minimal fuel burning in paramount consideration. With a 53% carbon composite construction and a total 93% recyclable weight, efficient new wing structure design that allows for in-air form adjustment, the A350 boasts a 25% lower cost of operation as well as lower CO2 emissions, below current and forecast aviation standard benchmarks.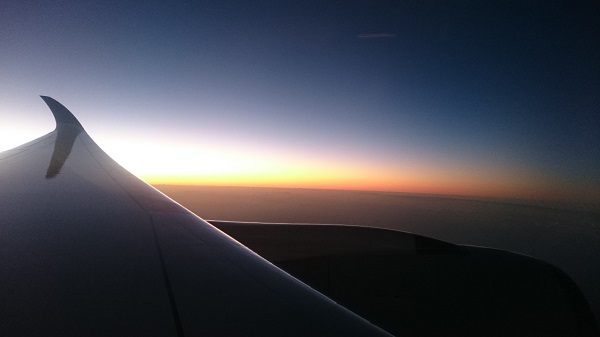 The Features That Mean Business
It's not difficult to immediately envy the cabin class differences when boarding a plane and heading to a cramped economy seat. Singapore Airlines new A350-900 however even eases economy class passengers with the Airbus' "Airspace By Airbus" cabin design approach. The aircraft's comfort, ambience, service and design do very literally shine in its 42 business class seats though.
The cabin's interior design is sleek and futuristic, with the design accentuating the improved space of the Airbus XWB namesake. In addition to a wider fuselage, the A350-900 also has a higher ceiling as well as more storage space per business class passenger. This with 180 degree reclining flatbed seats, a 18-inch seat monitor, USB and power ports and ample seat storage make it a place to work, play and rest on a 14 hour flight from Cape Town to Singapore.
Singapore Airline's went further and introduced the first-of its kind SingaporAir app which allows you, amongst others to stream your own media via the seat monitor from your phone or tablet in the unlikely event that the award winning KrisWorld In-flight entertainment doesn't meet your requirements.
Jetlag Reducing Cabin Lighting
One of the markedly noticeable innovations specifically valuable to the business class traveler aboard Singapore Air's A350-900 is the ambient cabin lighting. The cooler light setting can be programmed for subtle adjustments through the duration of the flight to imitate day and night. As such it facilitates easier sleep and adaptation to crossing multiple time zones and from first-hand experience does hold evidential credibility.
A Culinary Experience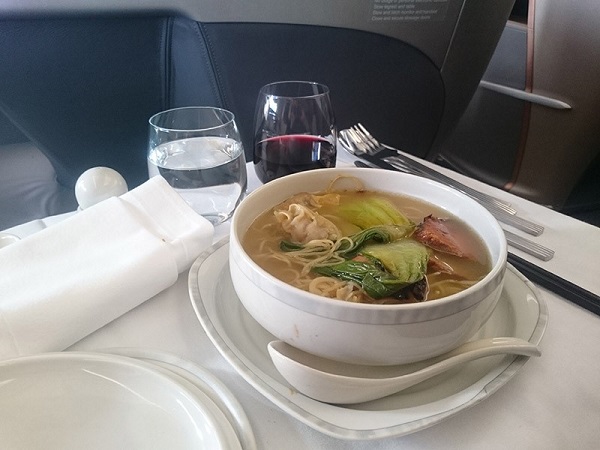 If the comfort, lighting, innovative design or service doesn't impress you, then the in-flight menu will. As is standard with most airlines, Champagne is served on departure and the available beverage options not only offer you a selection of fine, carefully selected international wine options but entice you into the Singaporean cosmopolitan culture with cocktail options like the legendary Singapore Slinger. Main meal options further explore cuisine as fine as in-flight dining can get with each menu creation reportedly taking up to 3 months to perfect and then vetted by an international culinary panel. If every facet of an above-standard cabin class is forgotten the flavour and presentation cannot be with just the right portions to leave you comfortable and satisfied.
The Premium Economy Alternative
If the extravagance is unnecessary and the price tag a bit steep but you're still looking for comfortable travel experience the second option is the new premium economy class. The A350-900's wider fuselage has made allowance for more width in the premium economy seats, allowing a generous 19 inches width in the 2-4-2 seat configuration. The built in calf and foot rest along with the 38 inch pitch and 8 inch recline make it a much more comfortable option than economy class at only a quarter of the price extra. This, along with the free flowing champagne and fine wine selection, 3 meal options and Book The Cook service (you can order your meals 24 hours prior to boarding) and priority check-in and baggage handling means no waiting on arrival. You're read to explore Singapore.
Flights from South Africa
As of 30 October 2016, Singapore Airlines now operates flights 7 days a week out of South Africa to Singapore aboard the new A350-900 with flights from Cape Town departing every Sunday, Tuesday, Wednesday and Friday via Johannesburg. As Business Class flights are priced Singapore Airlines, beyond offering the hospitable and authentic service of Singapore is also one of the most affordable Business Class options on par with the Middle East-based international carriers. Taking into further consideration Singapore Airline's Business Class reputation (2016 Skytrax World Airline Award for Best Business Class Airline Seat and 2016 Global Traveler Award for Best Airline For Business Class) if you're going to be travelling to Singapore, Singapore Airlines does already offer a highly reputable level of service. That paired with the A350's innovative ingenuity and comfort excellence make it a business class experience in a class of its own.