As we near the middle of the year, we're betting you're getting desperate for a mini weekend breakaway. Somewhere surrounded by nature, possibly with sketchy cellphone signal and a quaint pub. Get your road trip playlists ready for these small-town getaways in South Africa that you may never have thought about, or just blinked and missed them as you travelled along the highway.
For any small town getaway, you want to make sure you've packed mostly everything you need, especially because you're likely to be self-catering for this weekend. You don't need fancy restaurants and over the top entertainment for a good break. Maybe just a toasty fireplace, a big armchair and a few friends!
Small town getaway 1: Rosendal, Free State
Just a small village in the Free State, Rosendal offers a quiet, slow-paced escape from city life. Considered one of the province's best-kept secrets, Rosendal is home to a scattering of artists, eateries and lots of wide open blue sky.
The dusty roads are ideal for kids to get outside and ride their bikes, while the local residents are incredibly friendly and ready to offer suggestions on what to see and do in the small hamlet. Don't expect the same bustle as nearby town Clarens, this is really a place to get some downtime and take in the same inspirational landscapes that inspired the artists and writers that call Rosendal home.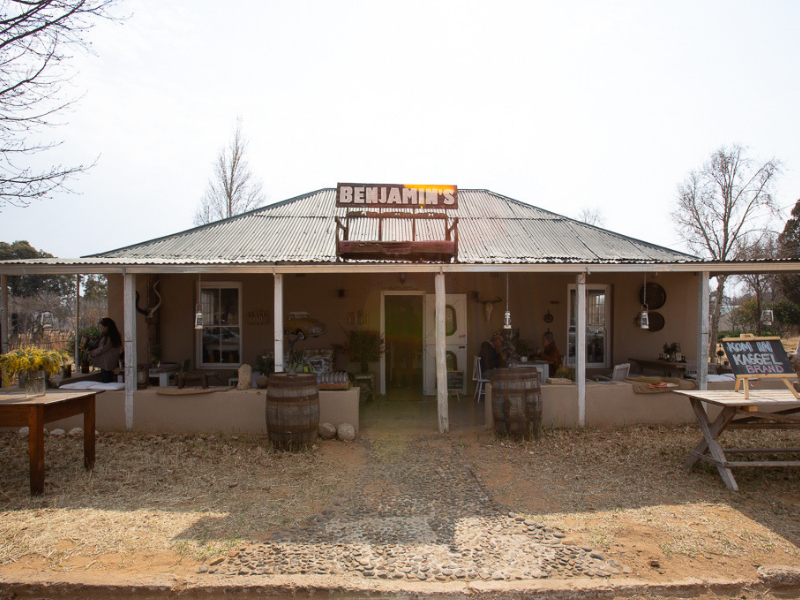 Small town getaway 2: Bethulie, Free State
Near the enormous Gariep Dam in the Free State, Bethulie is a tiny town with a big history that played a major role in the South African war. A concentration camp that housed over 500 women and children during the war may seem like a desperate place to escape for the weekend, but the town that has developed from this stark history is anything but.
The highlight of Bethulie is certainly the Royal Hotel. In the centre of town, the unassuming building of the hotel doesn't reveal much of what's going on inside its walls. In fact, here you will find one of the largest book and vinyl LP collections in the country. Shelves and shelves are ready and waiting for you to explore, with a civilised gin and tonic in hand of course!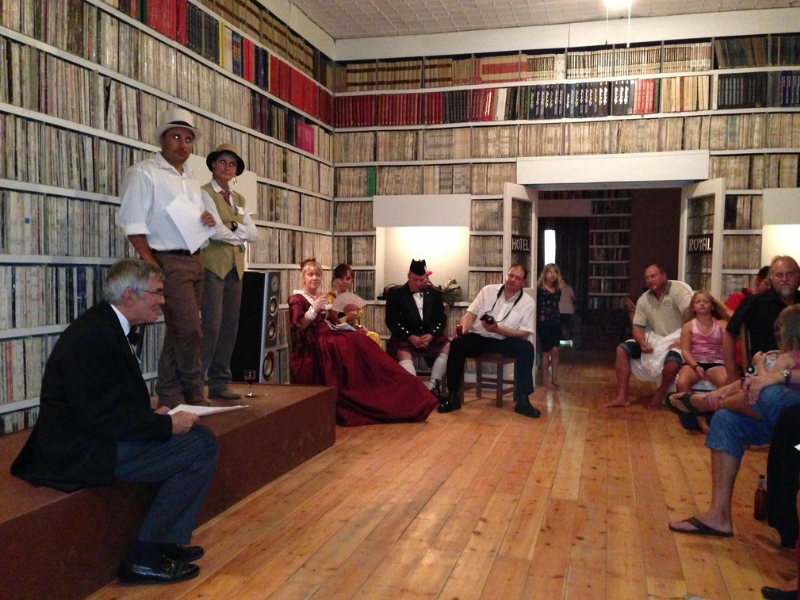 Small town getaway 3: Cradock, Eastern Cape
If you're into heritage buildings, history and architecture, then Cradock is certainly worth your time for a small town getaway. This historical town is located 250kms from Port Elizabeth and is geographically placed in the valley of the Great Fish River. It's a centre for dairy and fruit farmers, but also for South Africa's wool producers and each year, hundreds of paddlers visit for the annual Fish River Canoe Marathon.
Because of the town's location, it has easy access to hundreds of different activities that would suit adrenaline junkies, avid foodies or nature lovers. It is a superb spot for stargazing too. Accommodation can be found in town, but it's also worth looking for one of the local farm stays where you'll get to experience the day-to-day of a local farm (and hopefully sample some delicious goods too).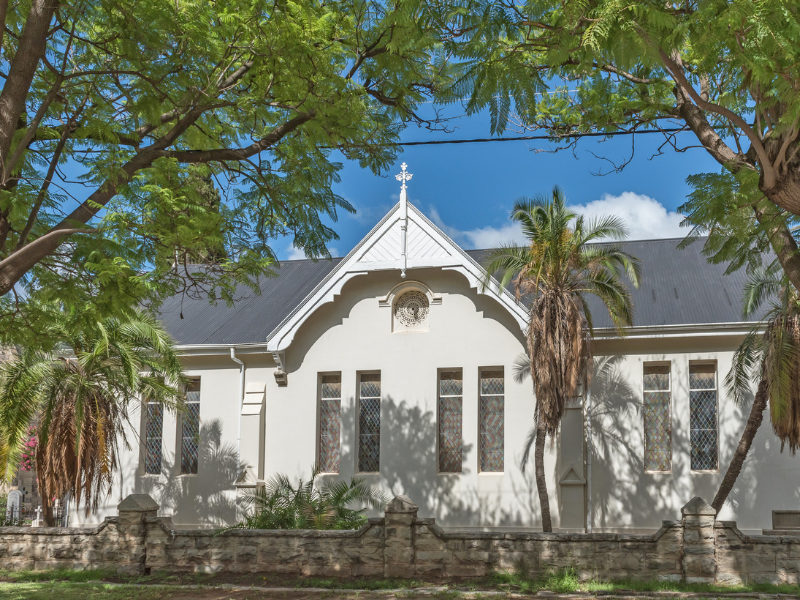 Small town getaway 4: Port Nolloth, Northern Cape
About as far north as you can get on South Africa's west coast before hitting Namibia, Port Nolloth has to be featured as a small town getaway for its typical coastal landscapes, homely village feel and fishing culture. Spend time learning about the area from locals, indulge in seafood feasts and let the restorative ocean waves wash away any city stress that may be clinging to your conscious self.
Port Nolloth is also an exceptional spot for bird watching, long strolls on open beaches and snorkelling. Another highlight of the town are the high, sandy dunes that surround the town. A few walks up and down these will luckily burn off any stubborn calories you may have consumed during your small town getaway!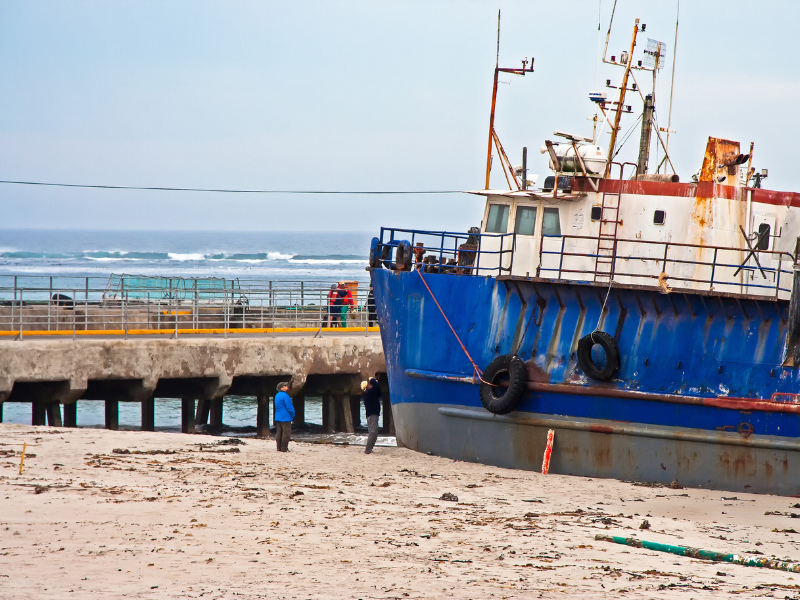 Small town getaway 5: Cintsa, Eastern Cape
Cintsa, or sometimes spelt Chintsa, is the perfect seaside village for a weekend away. The white sandy beaches are fringed by lush, indigenous forests and the few accommodation options in the village make sure that it will never feel crowded. This is perfect if you need to venture outside of the urban jungle and replace concrete with green foliage.
The village is split by the Chintsa River, creating a picture-perfect backdrop to enjoy sundowners overlooking the changing colours of the water as it washes out to sea. Nearby, you can visit the famous Hole in the Wall or participate in cultural tours, hikes, surfing or canoeing. There are a few game reserves nearby too for a day trip to spot some wildlife.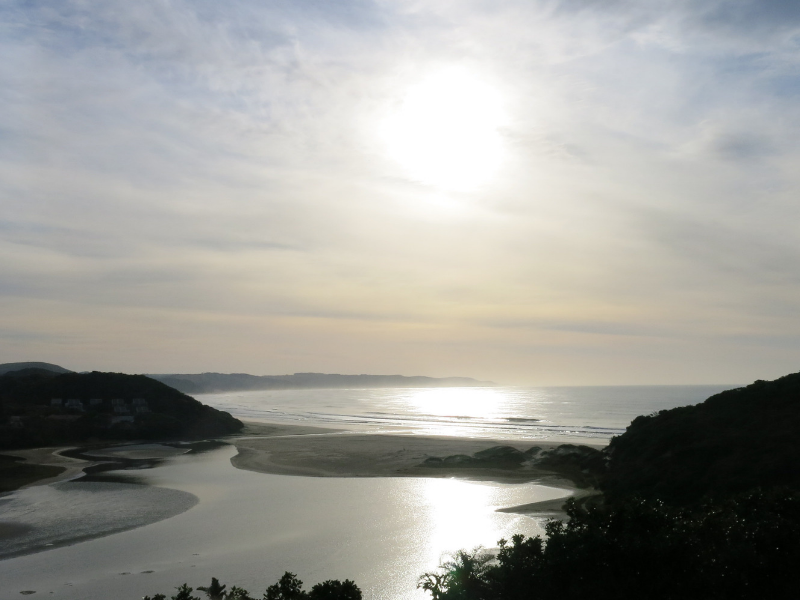 Small town getaway 6: Matjiesfontein, Western Cape
Take a step back in time in Matjiesfontein. You'd be forgiven for thinking you had time-travelled back to the early 1900s when pulling into this preserved railway town that was first founded by James Douglas Logan in 1884. The Lord Milner Hotel, rumoured to be haunted, of course, is perfectly decorated in its original Karoo-Colonial style with each room showcasing a unique feature of the hotel's history.
The town is meant to be wandered, from its tiny traveller's chapel through to its rather grand dining room. Don't lose yourself exploring the basement of the Marie Rawdon Museum, overflowing with artefacts and interesting bits from years past. Also not to be missed is the town tour aboard the old English bus – the shortest tour in South Africa, and probably one of the most entertaining!
Also Read: Birthday weekend escapes
Remember that you can Search and Book Cheap Flights with Travelstart right here!