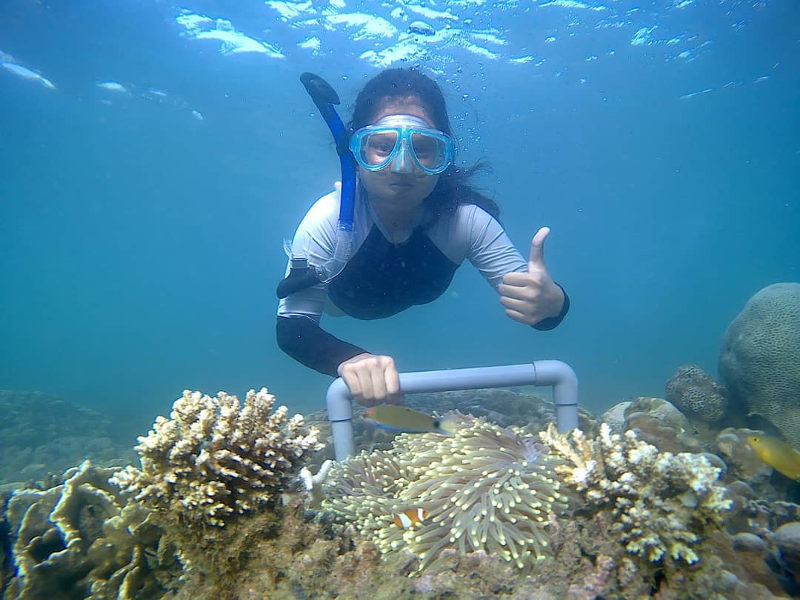 Most island destinations offer wonderful access to the ocean, but only some offer the perfect conditions for comfortably exploring beautiful coral reefs and incredible marine wildlife. Exploring it all is where snorkelling in Zanzibar comes in. The archipelago provides some of the finest spots in the world for this exciting activity. Get ready to discover a wealth of colourful coral reefs and spot thousands of different marine species.
Travellers from all over the world come for snorkelling in Zanzibar, as well as many of the destination's other major highlights. The archipelago is home to a large number of hotspots for snorkelling but find the best of them with Travelstart!
Mnemba Island
One of the most popular spots for snorkelling in Zanzibar, you can reach Mnemba Island by boat tours from Nungwi (a 1-hour, 30-minute drive from Stone Town). Although it's a privately-owned island (meaning visitors cannot access the shore), you can snorkel along the coast, while catching sight of the coral reefs and marine wildlife such as zebrafish and sea stars.
Tumbatu Island
For an alternative, visit this location, which is seldom visited by tourists. On Tumbatu Island, the locals practise a more traditional way of life. You can reach the island with a 15-minute boat ride from Unguja Island. This setting is ideal for snorkelling in Zanzibar, with inquisitive bat fish cruising past, as well as the pleasure of spotting various ocean inhabitants, including the rare cute whip, ribbon eels and leaf fish. Take note to be respectful of the natives' traditions on the island (Tumbatu residents are conservative, and practice Islam).
Prison Island
Prison Island is another incredible snorkelling destination in Zanzibar. It takes an approximately 30-minute boat ride from Unguja Island to reach this location. Besides the wonderful activity of snorkelling, you can go on tours, explore the historic architecture of the island and meet the incredible giant tortoises who call the island home.
Stone Town
There are various tour operators in Stone Town offering the chance to snorkel in Zanzibar. This location offers a one-of-a-kind snorkelling experience, with the opportunity to discover a collection of shipwrecks along the ocean floor. Wildlife that you might find while snorkelling includes green sea turtles, dolphins and jellyfish.  Take note that due to the jellyfish, it's wise to wear a rash vest, to guard against stinging.
Chumbe Island
The last of our top choices of locations for snorkelling in Zanzibar is this privately-owned island, a few kilometres off the coast of the mainland of Zanzibar. The coral reef around this piece of land is well-known for its diversity, boasting 90% of the coral in East Africa. You can go snorkelling through the shallow coral refuge, and while appreciating the beautiful corals, look out for ocean residents such as hawksbill turtles, colourful parrotfish, bluespotted stingrays and batfish (known for following snorkellers around!)
Now that you have an idea of the incredible spots that are perfect for snorkelling in Zanzibar get ready for a memorable adventure in East Africa! If you're looking to unwind after a snorkelling expedition, unwind at Zanzibar's sought-after beaches. Start your adventure by booking a flight today!
Find your Mango flight to Zanzibar with Travelstart!