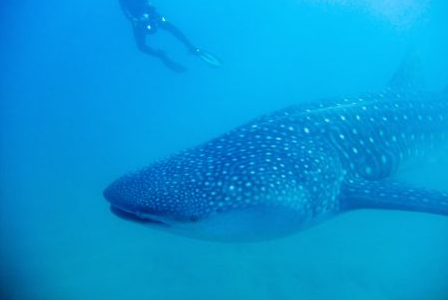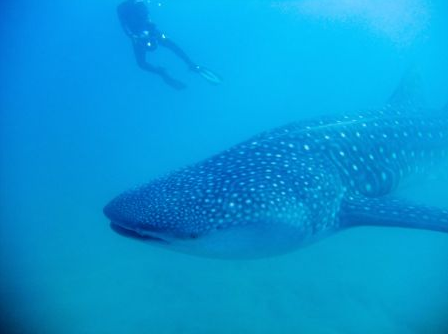 If you love scuba diving, or even snorkelling, you will probably have heard of Sodwana Bay… It's generally spoken about in hushed, reverent tones, because it is undeniably the holy grail of underwater life in South Africa.
This is partly because of the extraordinary conditions in Sodwana – the crystal clear, warm water, the fact that it's a protected marine reserve and the abundance of wildlife found in its waters. And partly because there is visibility here like in no other spot in South Africa. It's close to Mozambique, so think of the tropical waters of this island destination, only much closer to home.
Of course, visibility is a 'luck of the draw' kind of thing. The day before we got to Sodwana – the day we spent driving the 4 hours from Durban, distinctly above water, the visibility was 25 metres. 25 metres! Unbelievable. That means that even in the deepest dives (that go up to just over 30 metres) you could see the coral at the bottom of the dive as soon as you jump off the boat. The next day, the day we actually went underwater and began diving, the visibility was less than 10 metres, and it stayed that way until we left four days later.
That said, we still saw some incredible stuff. Green turtles, spotted eels, rays, thousands of fish and giant starfish… It really is an underwater wonderland. If you go in the right season, you're also likely to see whale sharks – if you're lucky. But then you might have to contend with lots of other visitors. The joy of winter diving in Sodwana is that the water is still warm, but nobody seems to know about it.
We stayed at Coral Divers, which is located within the actual reserve, and had a fabulous time, but there are loads of options to choose from. And was it worthy of the hushed, reverent tones? Is Sodwana Bay really that magical? Yes, yes it is.