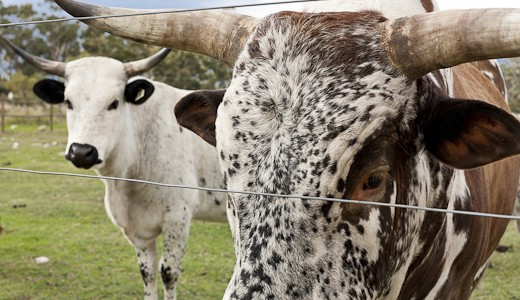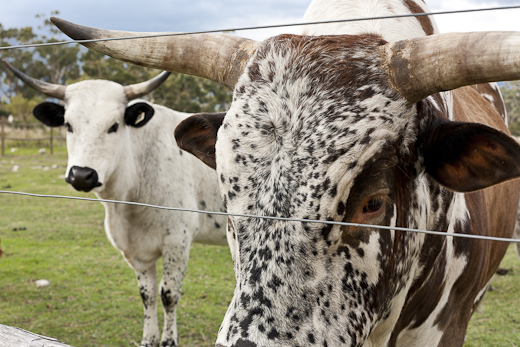 There are so many wine farms in Cape Town that it's sometimes overwhelming to decide which one to choose to spend the day at… Allow me to cut through that confusion, and recommend (very highly) that you head on over to Solms Delta.
Why? Well, three reasons really:
1.    It is a fascinating wine farm – not only is there a museum (the Museum Van De Caab) on the premises, with all kinds of information about the first inhabitants of the area and the heritage that comes with it, but there's a fantastic wine tasting (filled with snippets of information about the estate) and they offer a wide range of tours – from food pairing to indigenous flora and fauna, and vineyard tours, and they have a restaurant that creates ingenious Cape cuisine.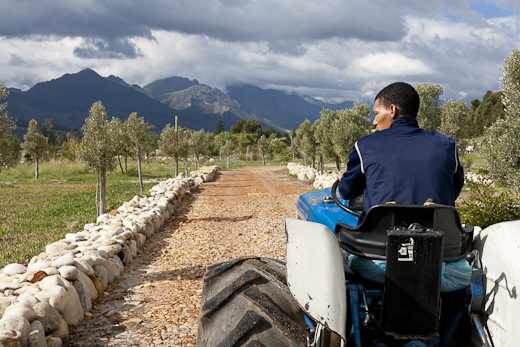 2.    One of their tour options, the Dik Delta tour with Johan (who knows everything there is to know about the gardens on Solms Delta) takes you on a tour of the local herbs, plants and succulents, letting you taste them, smell them, and find out all about their uses in the kitchen. Yes, you heard right – the fynbos in the garden ends up in the kitchen and from there on your plate… A delicious illustration of the environment feeding into the cuisine.
3.    That cuisine is pretty spectacular. Fyndraai restaurant has a glass floor above the excavation site where so many of the fossils you now see in the museum were found, and together with the photographs of all those who work at Solms-Delta, it provides a fascinating space to eat a meal rich in Cape heritage. We started with a tapas platter of local specialities – everything from boerie rolls to bokkom salad and curried pineapple relish, then moved on to venison and rib-eye with superb accompaniments, and ended the meal with a chocolate coupe filled with three homemade ice creams and drenched in chocolate and caramel sauce.
Combine all that with the simply delicious Cape Jazz Shiraz, a lightly sparkling shiraz and the only wine of its kind in South Africa, and you have all the ingredients for a wonderful day in the vineyards at Solms Delta…
Images credit: Mark Peddle