Lagos is hot, humid and loud for any South African in Nigeria. Not in a tropical island sort of way really, more like you're walking into a wall of heat and sound and you feel a little disorientated. My connotations with Nigeria before I visited the country were definitely not sunshine and roses…
Landing in Nigeria, Murtala Muhammed International Airport in Lagos was what I had researched most ahead of my trip to Africa's largest city. If Internet forums and reviews were to be believed, this is where I would lose all my life's savings, luggage and dignity, so I was reasonably concerned about how my trip through Nigerian customs control would go.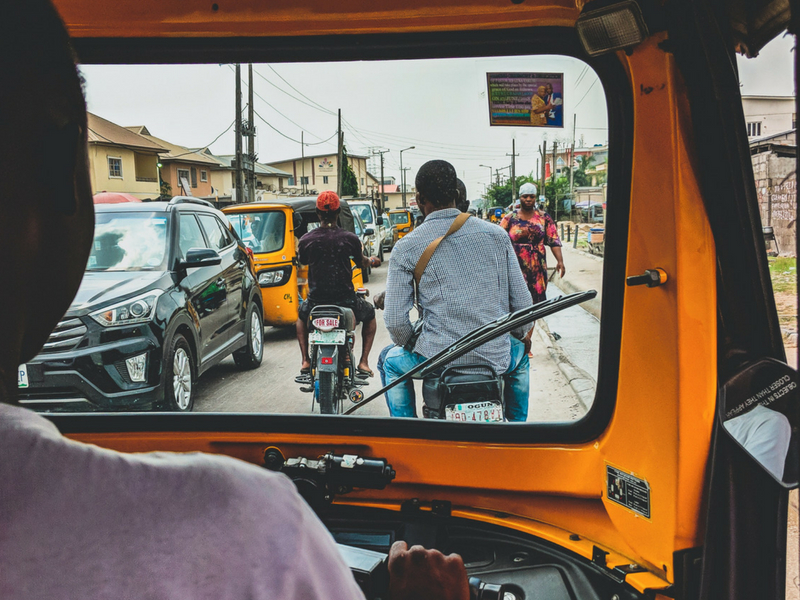 Zippy yellow tuk-tuks are all over Lagos. Photo: Joshua Oluwagbemiga.
As it turns out, there wasn't much to fear as a South African in Nigeria. The city's airport is really just like very many others I've passed through. Yes, the queues are long, but have you been through Dubai? Yes, the security guards are intimidating, but have you flown to Berlin? Yes, people are pretty loud and 'shouty', but have you ever travelled in Africa?
After reading all the online forums and then making my way through customs myself, I can happily report that nobody has died waiting in those queues or been permanently detained and had to take up residence in the airport. So, you will make it through, just be patient and polite and wait until you're instructed on where to go.
There is also the rumour that unless you pay a fixer to get you through the airport, you won't make it. This is not true at all. I can assure you that the airport officials don't want you waiting around in their halls for kicks, and are more likely to push you through than hold you back at the counters.
Travelling through Lagos
Lagos is an incredible city in so many ways. If there ever needed to be a physical testament to the survival instinct of human beings, I would probably start here. Despite poor infrastructure and terrible living conditions, there is a sense of pride in every person that I met during my trip to Lagos.
Half-built buildings sit next to huge glass office blocks, with luxe hotels dotted in between. Restaurants and roadside street food stalls all offer delicious-smelling treats and artists advertise their wares both on street corners and in polar air-conditioned galleries on Victoria Island.
It's also a confusing city, but that's what made it so fascinating for me. There is camaraderie and familiarity between strangers that contributes to the culture of Lagos. So while on the outside the shouting and constant bargaining and arguing can be exhausting for a South African in Nigeria, it's all part of the city that would be rather dull without it.
Sadly, the city has very little in terms of discernible tourist infrastructure. Forget public transport, you'll need a driver to traverse the crazy lanes of traffic and a local guide is pretty much a must if you want to really discover the city. Hire cars do usually come with a driver, and unless you're either stupid-brave or used to the traffic, I would not recommend trying to drive yourself.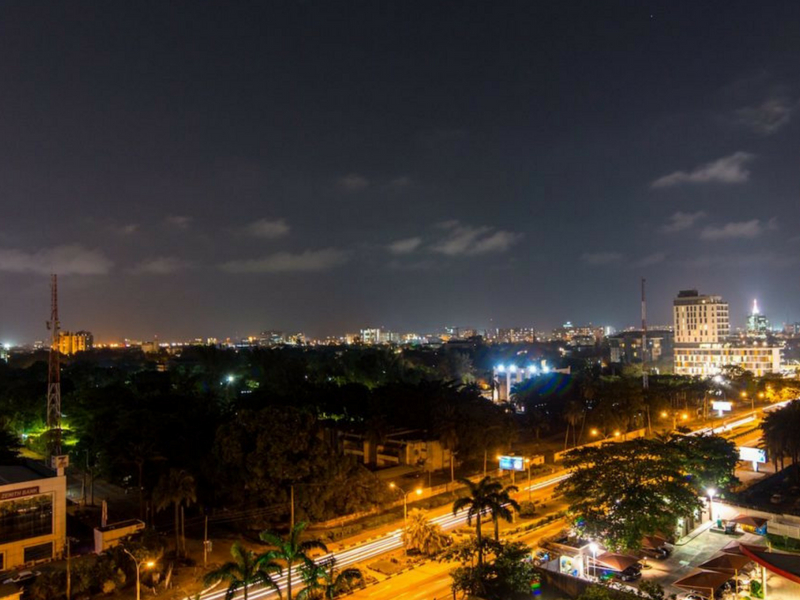 Ikoyi Island in Lagos. Photo: Kate Els.
Luckily, travelling as a South African in Nigeria for work does mean that I had access to local colleagues and was looked after from start to end. And since my trip, I have encouraged many friends and family that have been, to also ask for local recommendations from their hosts. It's the easiest way to turn any work trip into something a bit more fulfilling, in any case.
What to see in Lagos
While it may not be easy to travel around Lagos because of the traffic, there are a number of places of interest that are worth visiting if you have the time and are in the area. I was lucky enough to cover quite a few of these, but have curated this list with some colleagues and friends that have travelled to Lagos in recent years:
Terra Kulture – An art gallery and restaurant on Victoria Island
Catch a yacht from Fiki Marina and cruise the rivers between the islands for a different view of Lagos

Lekki Arts & Craft Market – Get ready to bargain here

Nike Art Gallery – A three-floor gallery packed with local art
Lekki Conservation Centre – Get a bird's eye view of the centre from its 400-metre suspended walkways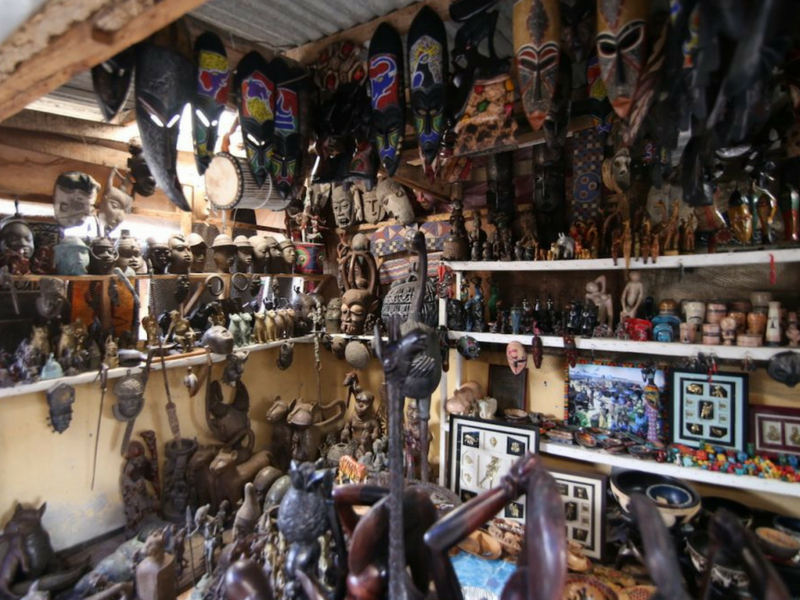 Curio shopping at Lekki Arts & Craft MArket. Photo: Kate Els.
Other places worth mentioning include Elegushi Beach, the National Museum, MUSON Centre, Freedom Park, the New Afrika Shrine, and Kalakuta Republic Museum.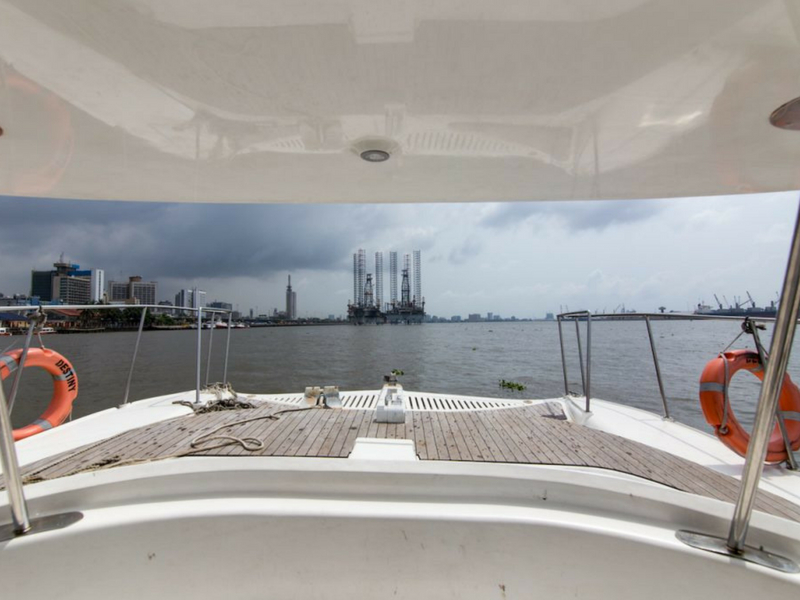 Exploring the islands by water. Photo: Kate Els.
Eating in Lagos
Everybody that I knew that had been to Lagos said that I should expect to eat terrible food. So with that as the foundation, I embarked on eating everything I didn't recognise. I am at least pretty adventurous with food, so at least I had that going in my favour for this trip.
What I did find is that Lagos has a heavy focus on seafood, which I didn't expect (yes, I realise it's on the coast). Some of the largest prawns I have ever seen graced my plates and the fresh Croaker, a white flesh fish, was absolutely delicious. I'm also sure that I could survive the rest of my life just eating different styles of Jollof Rice – a spicy tomato rice dish with seafood and sometimes vegetables – it was that tasty.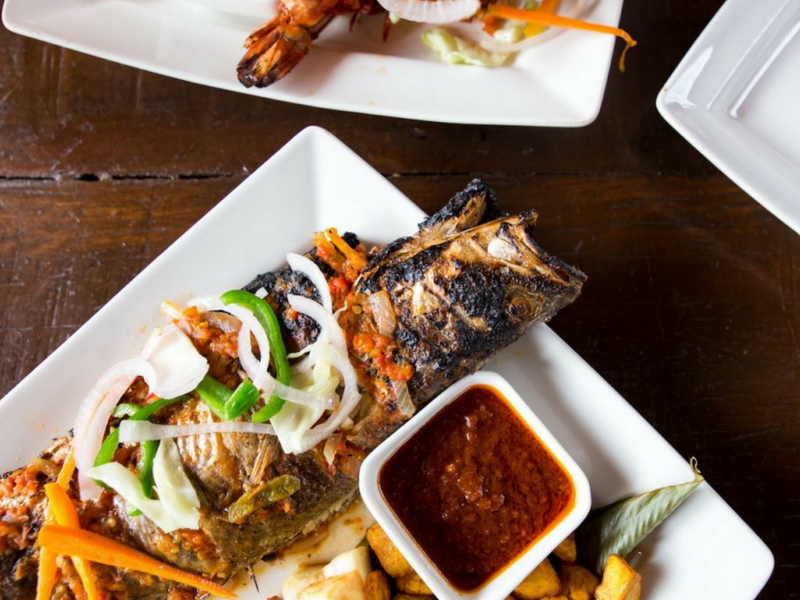 Grilled Croaker served with spicy chilli sauce. Photo: Kate Els.
I have to admit that as a South African in Nigeria with a westernised palate, I didn't love all the food. The typical Nigerian stews are quite strong in flavour and most have the addition of a fermented shrimp paste which can totally overwhelm your taste buds. I would say try the snails if you're up for it, they're usually cooked in a spicy tomato sauce but can be quite rubbery. I was told Nigerians typically like them cooked to this state, and describe them as 'crispy'.
If you're expecting familiar Westernised food, you'll easily find it on the hotel buffet, but it absolutely worthwhile trying a few local dishes. 'Beef' is also an interchangeable term for cow and goat meat, so make sure before you order so you don't get a surprise.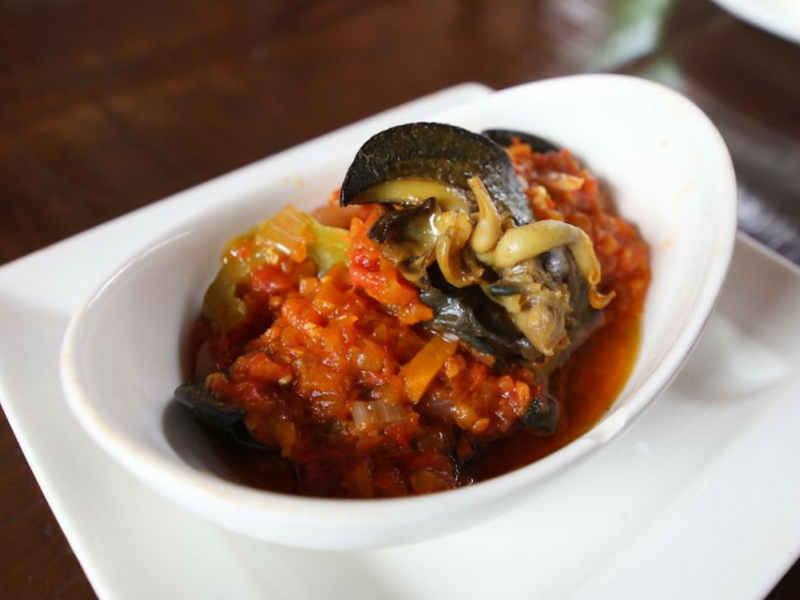 Crispy snails. Photo: Kate Els.
Food is certainly more expensive in restaurants in the suburbs, including Ikoyi and Victoria Islands, that are frequented by travellers in Lagos. Expect to pay up to 2-3 times more for a meal than you would at home. My favourite restaurants were Terra Kulture and Yellow Chilli.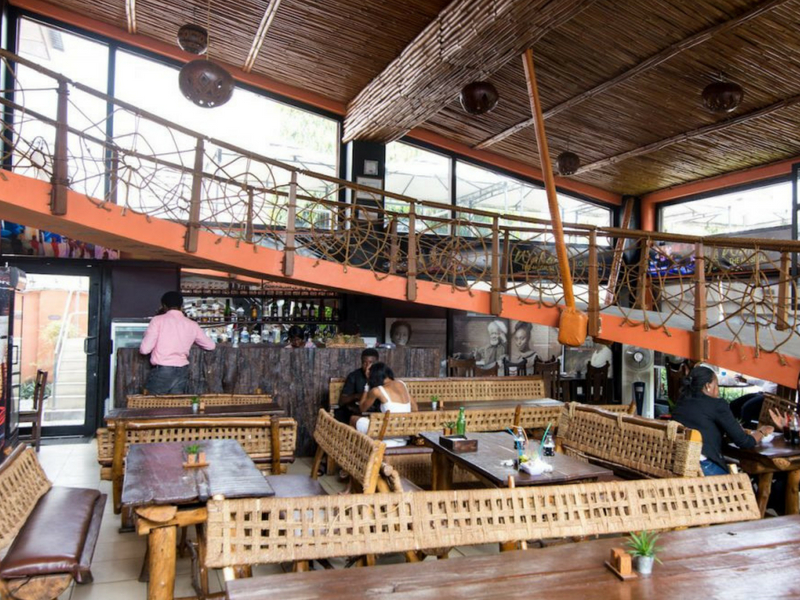 Terra Kulture in Lagos. Photo: Kate Els.
Nigerian visas, money and travel tips for any South African in Nigeria
Most South Africans are surprised to hear that you need a visa to travel to Nigeria. The sad reality is that the visa process for Nigeria is both costly and highly detailed. There is a lot of paperwork necessary and because most South Africans are travelling to work, a business visa is required.
This does up the cost of the visa, and with the assistance of a visa agency (which I would highly recommend), you can expect to pay in the region of R8 000 for the visa. This does sadly make Nigeria an unlikely leisure tourism destination for South Africans.
It is also extremely difficult to get hold of Naira (the local currency) in South Africa. I opted to take over US Dollars to cover meals and the like and exchanged this at my hotel. The rate was fair at the time and they were happy to exchange the Naira back that I had leftover when I left. Airport exchanges are notoriously expensive the world over, so rather contact your hotel in advance to see what they can offer.
When it comes to safety, there are concerns about travellers in Nigeria. Because I was travelling with a local host, and stayed mostly in higher-income suburbs, I did not feel anxious about security at any time. Yes, of course you need to take precautions and make sure not be out on the streets alone at night or flash expensive equipment, but overall I found most people were just being friendly when they wanted to speak to me.
If you travel as a South African in Nigeria, most companies sending employees over will have some policy in place with regards to security, hopefully these allow for some flexibility in terms of eating out and visiting places of interest, otherwise you're missing out!
Have you been to Lagos? Let us know about your experience of Lagos, Nigeria in the comments below…