This winter treat yourself to a comforting body treatment alongside a roaring fire or wallow in the mineral-rich waters of the Western Cape's hydrotherapeutic offerings – both natural and manmade. Spend a weekend luxuriating or pop into a day spa in the city.
Splash-out at these City Day Spas
Bakwena Spa, Zevenwacht Estate
Don't miss out on their August opening special of R 1,099 for a full day treatment including a full body massage, Indian head and neck massage, calf and foot massage, invigorating spa body treatment, relaxation facial, hand and forearm massage plus a light breakfast, full lunch and snack platter and limited complimentary drinks.
Cairngorm Rd, Stellenbosch
Call: 0861 222 928
Camps Bay Retreat Spa, Camps Bay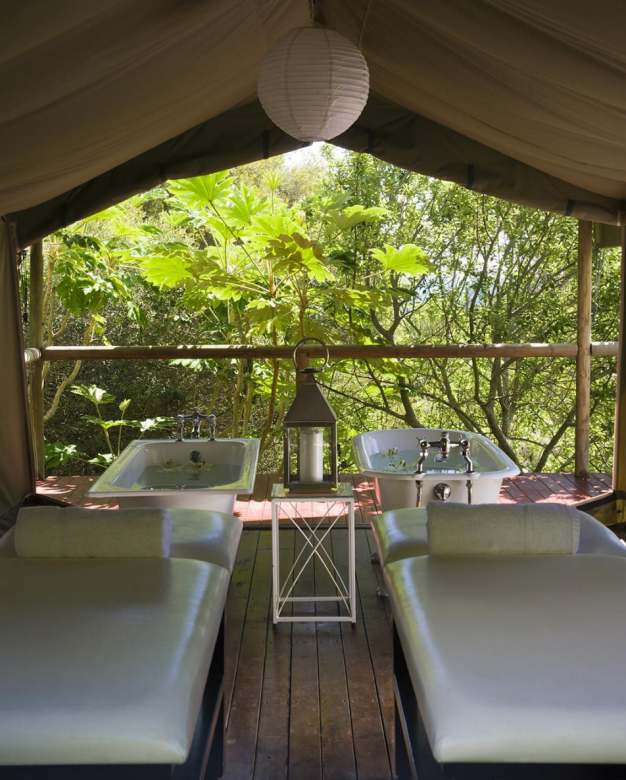 Courtesy of camps_bay_retreat via Instagram
You can't get away from town? No issue. Camps Bay Retreat's Mint Wellness is a faraway forest fantasy almost on the city's doorstep. You'll be fired up by your 'Love Actually' body treatment – quite literally – with the fireplace in the room. From there it's onto your Victorian bath soak. A rare, secluded city haven, you'll likely be inspired to book the couples treatment or sleep over as the spot screams romance.
Chilworth Rd, Camps Bay, Cape Town
Call: 021 437 8300
Life Day Spa, Century City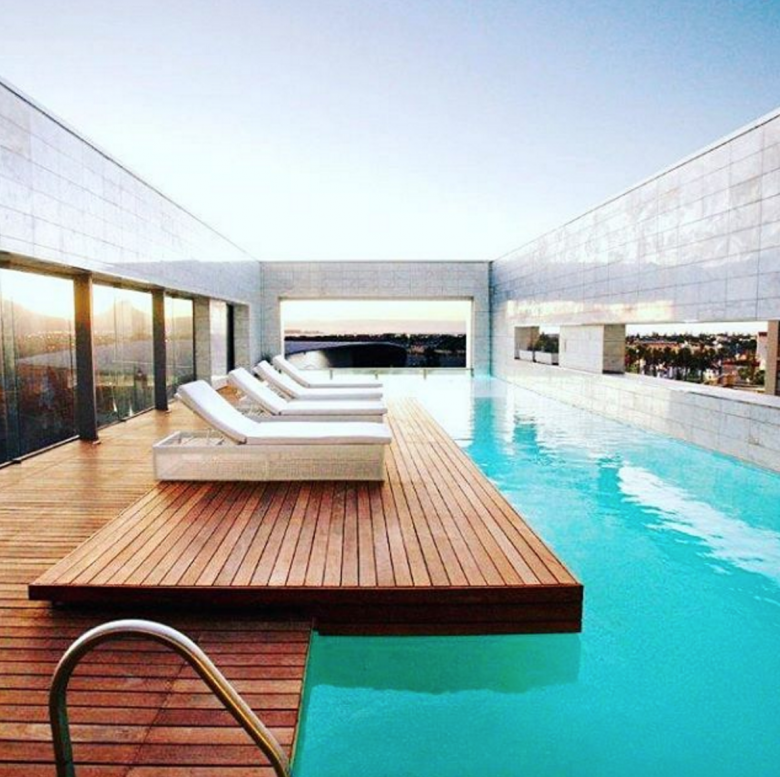 Courtesy of lifedayspacenturycity via Instagram
Thrice-winner of the Best Day Spa South Africa from 2011 to 2013, guys will revel in this Century City offering for men. A sports massage, facial and the ever-popular flotation pool session is part of the package. The latter mimics the Dead Sea. More heat can be had in the Rasul chamber dressed in nothing but your mineral-rich mud. Recover with views across Table Mountain.
Century Blvd, Century City, Cape Town
Call: 021 525 3883
Tempted? Book your flight to Cape Town here.
Weekend Spa Retreats
Arabella Hotel & Spa, Hermanus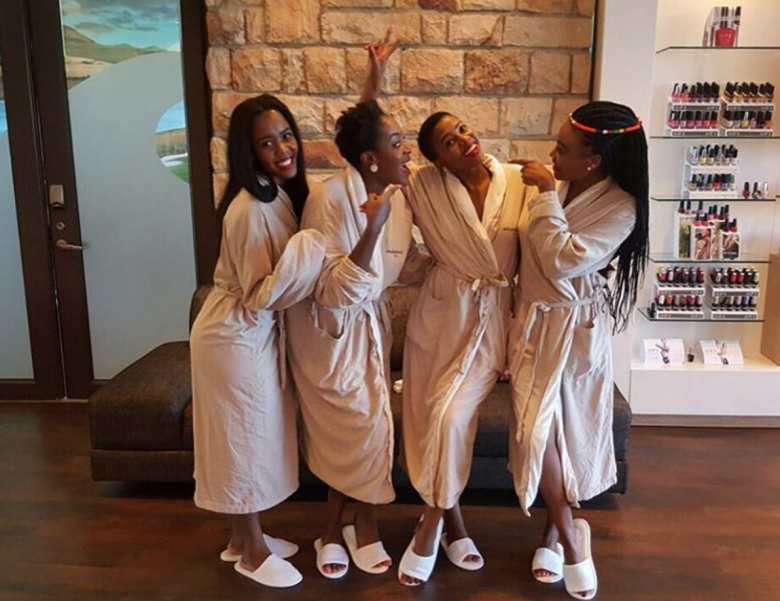 Courtesy of azzy_mayeza via Instagram
You'll be hard-pressed to find anything that matches the five star Arabella Spa's African Rainforest experience. A world first, the state-of-the-art hydrotherapy is a stimulating sensory overload involving mist, steam and rain pounding you gently.
Scrubs, wraps and Thai massage are some other items on their body menu. End your experience with an underwater jet massage in the elegant indoor heated pool.
Arabella Country Estate, R44 Kleinmond, Hermanus
Call: 028 284 0000

Warmwaterberg Spa, Barrydale
Wake up to the frozen wave-like koppies of the Karoo near Barrydale's Warmwaterberg Spa from the watery depths of the hot 42 degree sulphur-rich outdoor pool. You'll find individual Roman baths indoors – complete with rickety beds for recuperating on between steamy sessions. Built in 1886, this is the country's oldest sanitorium. Certain accommodations have fireplaces.
Call: 028 572 1609
The Caledon Spa, Hermanus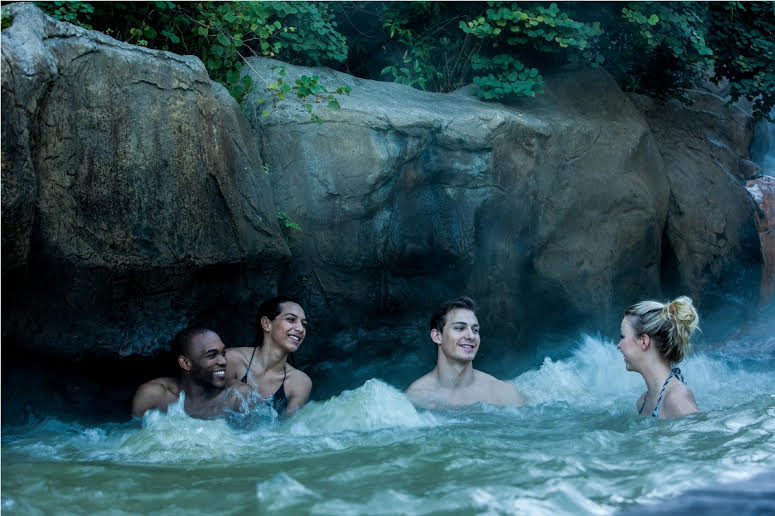 If you enjoy your mineral waters in masochistically-hot temperatures and like a bit of adventurous dipping, the Caledon Spa will satisfy. Numerous cascading Khoi San pools start at a searingly- hot 65 degrees celsius at the top, have a Jacuzzi at the middle level and are pleasantly warm at the bottom.
End your DIY hydrotherapy in the exotic mosaic-encrusted steam room.
1 Nerina Way, Western Cape
Call: 028 214 5100
Avalon Springs, Montagu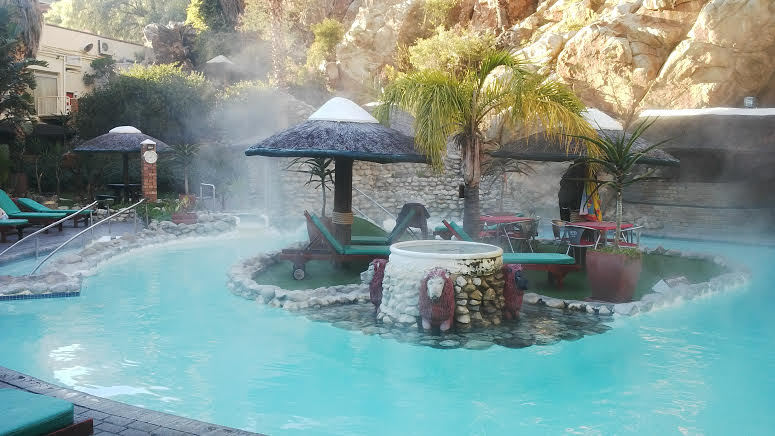 A river nearby, mini waterfalls and dozens of exotic birdlife are a few of the features adding to the tropical flavour at Avalon Springs resort near Montagu. Book the Mountain chalets and you'll also get underfloor heating and a private Jacuzzi. Once you're all warmed up at the main pool, get an aerial view from Lovers Walk on the surrounding sandstone cliffs.
Uitvlucht str, Montagu
Call: 023 614 1150
Riemvasmaak Hot Springs, Northern Cape
Travel is more about the journey than the destination, so it's said. In Riemvasmaak's case – it's both. Far from the madding crowd, this mineral hot spring is raw and remote. Deliciously-isolated roads (high-clearance vehicles advised) lead to the spring spot between granite cliffs that au naturels will take to like a duck to water.
Tread water under a canopy of stars if you choose to overnight at the venue's comfortably-rustic, electrified wood-and-stone chalets.
Riemvasmaak
Cell: +(0)83 873 7715 (Clarissa Damara)
Bushmans Kloof Spa, the Cederberg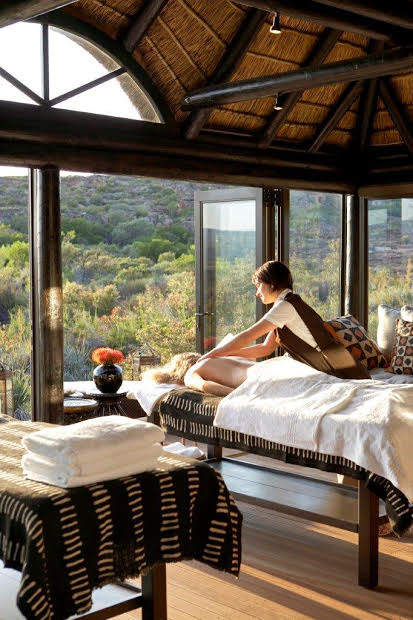 It's only natural that the signature treatment at the multi award-winning Bushman's Kloof Spa uses fynbos and rooibos. Located in the Cedarberg mountains, this is rooibos country, after all. Their signature treatment includes a Rooibos milk foot bath foot and a face and scalp massage. Indulging in it at the heated, secluded riverside Gazebo with its gurgling waters and birdsong is a bonus.
Agert Pakhuis Pass, Cederberg Mountains, Clanwilliam
Call: 021 437 9278
Mangwanani Spa at Zevenwacht Winery, Stellenbosch
You may feel like you're on a body assembly line during your collective, seated foot massage at Mangwanani in Stellenbosch – but it's intriguing nontheless. Enjoy variety? You'll get a different therapist for all six of their full day spa treatments. The pleasure package also includes a welcome sherry and lunch. Take a buddy to bond with.
Cairngorm Rd, Stellenbosch
Call: 0860 55 0055
Goudini Spa, Rawsonville

Because their focus is on family fun, expect wet, exhilarated kids to accost you at every turn en masse at Worcester's Goudini Spa. Large enough to lose your mother-in-law in, numerous hot pools and Jacuzzis are indoors and out. Slanghoek Villas purportedly have the best valley views, but staying in the resort's original rondavels is a novel experience.
Wyzersdrift Road, Rawsonville
Call: 023 349 8100
The Baths, Citrusdal
If you've only just got started with your liquid love affair, you won't want to miss the sweet, crystal-clear healing waters of The Baths set in Citrusdal's orange country just a 3 minute walk from the start of the Buchu hiking trail. Pumping 105 000 litres of water hourly through the artesian well, the self-catering stone buildings with their Victorian wrought iron balconies surrounding the bath houses is historic eye candy.
Citrusdal
Call: 022 921 8026
Camelot Spa, Le Franschhoek Hotel, Franschhoek
A warm body beanbag welcome precedes the Camelot Spa's Universal Signature Massage at the Le Franschhoek hotel. A five-in-one, your arms will travel to Bali in the cupping strokes, your legs and back to Hawaai with Kahuna and hot rocks respectively and your head will be relieved with an Indian massage. Frangipani candle oils add to the bliss. Extra pleasurable as a couples treatment.
Le Franschhoek Hotel, 16 Minor Rd, Franschhoek
Call: 021 876 8900
Abalone House and Spa, Paternoster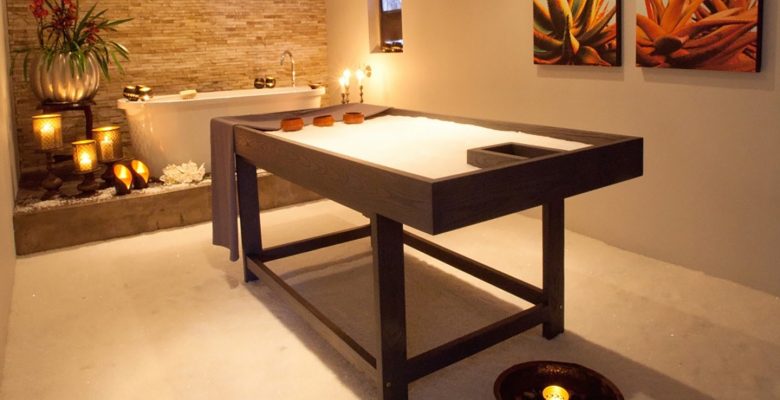 If the sound of the sea is essential to your spa experience, Paternoster's Abalone House is the place. Cosy will become your middle nose with three fireplaces, underfloor heating and the rooftop Jacuzzi to combat chilly Cape days. Some rooms have sea views, but everyone gets to enjoy superlative food here.
3 Kriedoring St, Paternoster
Call: 022 752 2044
The Hydro at Stellenbosch
Go vegetarian, get healthy or fit – and stay warm simultaneously! Do your detox in the understated elegance of The Hydro. Mountain and vineyard views add to the inspirational garden. Superlative body treatments, aqua classes, an in-house chiropractor, daily vegetable juices, yoga, walks and talks make this a renowned retreat. Singles will feel completely at home.
High Rustenberg Estate, Lelie Road, Idas Valley, Stellenbosch
Call: 021 809 3800