From green beers to leprechaun outfits and sneaky pinches, St Patrick's Day is about celebrating Irish heritage and culture, and all that's green (well, technically). So while we're at it, here are some of the greenest places to visit in South Africa.
Blyde River Canyon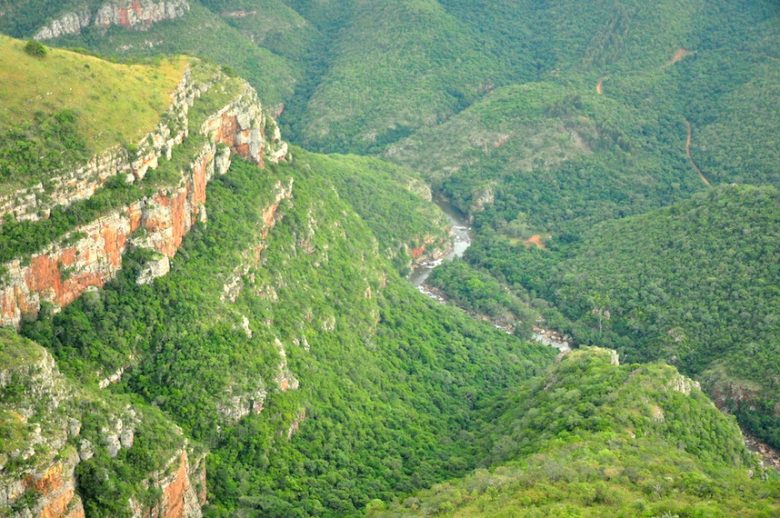 Image courtesy of Iga Motylska
The Blyde River Canyon, found within Motlatse Nature Reserve in Mpumalanga, is renowned for being the world's greenest canyon and the third largest. Not only that, but it's also South Africa's fourth most visited tourist attraction with around a million annual visitors. Take a helicopter flip over its ravines to get an idea of its size (26 kilometres long and 800 metres deep) and bird-eye views of the carpet of green that covers it.
There are more than 1 000 plant and flower species in the reserve, including the rare Blyde Protea and endangered cycads. Kevin Ruthven of Lowveld Hikers takes flora enthusiasts on a five-hour hike within the reserve along Leopard's Trail, which then merges into Guinea Fowl's Trail. He'll take you from the highest viewpoint (World's End) where you'll find mountain shrubbery and a Fynbos-mixture of vegetation down into the rainforest around the Kadisi River (a subsidiary of the Blyde River). Bring your swimming costumes for a dip in the river as well as your camera in case you're lucky enough to see Black Eagles.
Then visit Bourke's Luck Potholes nearby (named after Tom Bourke, a 19th century gold rush prospector) and who knows perhaps you too will find a pot of gold.
Lake Funudzi
While the Irish may have leprechauns, South Africans have a number of mythical creatures, many of which live in Limpopo. Legend has is that Lake Fundudzi, which is fed by three rivers, is home to ancestral spirits, who are guarded by a white crocodile. When you gaze upon it, it's polite to show your respect through the proper greeting (ukodola), by turning your back and viewing it through your bent legs. The Venda people narrate that a giant python god lives on a rock in the mountains watching over the sacred lake to ensure people do not swim in it (it's also infested with crocodiles).
The lake is encircled by the vibrant Thathe Vondo forest, which the Vendas believe is protected by Nethane, a half-man, half-lion creature and Ndadzi, the lightning bird. While it's possible to drive towards the lake, you need permission to enter this state-owned forest and it's best to go with a knowledgeable guide.
Ribolla Tourism Association: +27(0)72-235-4543 and khosahd@yahoo.com
Tsitsikamma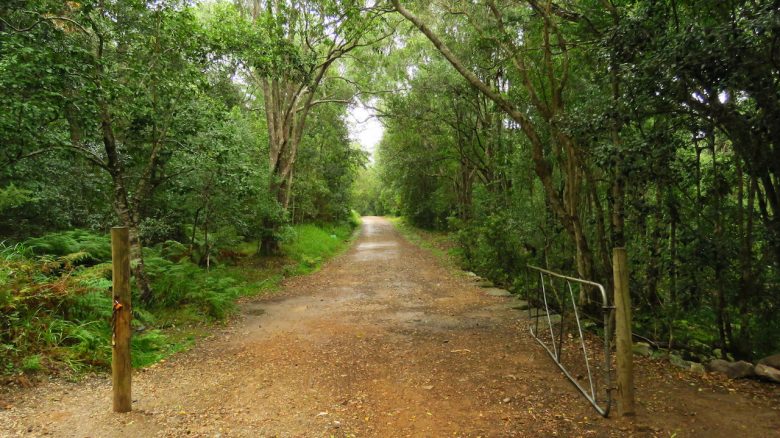 Image courtesy of Rose Bilbrough
The Garden Route, between Mossel Bay in the Western Cape and Storms River in the Eastern Cape, is no doubt one of the country's most luscious stretches of coastline. It's a magical world of lush forest and fynbos. In the Garden Route National Park you'll find an 800-year-old giant Yellowwood, The Big Tree, which towers above the rest of the canopy (at 36 metres tall) like a guardian of the forest.
Ten wooden treetop platforms make up the Tsitsikamma Canopy Tour in the upper realms of the rainforest, where you can soar 30 meters above the forest floor. It was the first canopy tour to open in South Africa and its tremendous success has lead to the opening of five more. Keep your eyes open for the vibrant plumage of the rare Narina Trogon as well as Knysna Loeries.
Dullstroom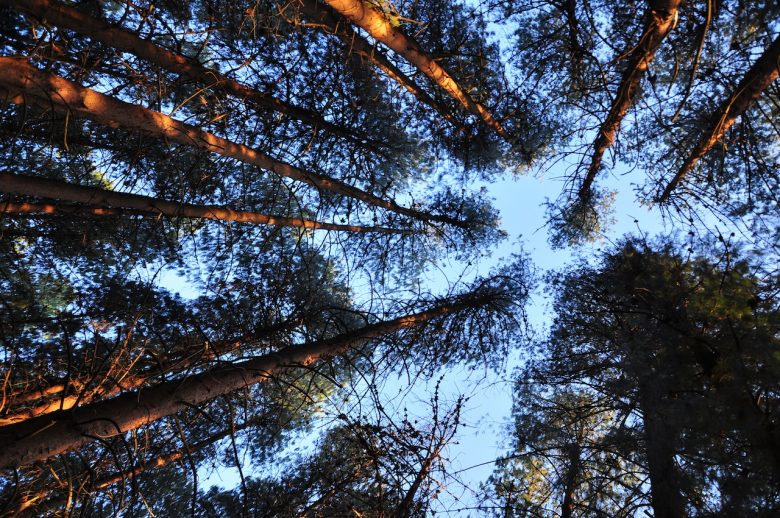 Image courtesy of Iga Motylska
At around 2 100 metres above sea level, Dullstroom, tucked away in the Mpumalanga highlands, is South Africa's highest town. With its head in the clouds this small tourist town gets more than enough moisture to keep it green year round. During a visit, you can expect to do things you'd normally do in the highlands like trout fishing, horse riding through pine forests, snuggling up in front of a fire place and whisky tasting. Wild About Whisky offers over 1 200 whiskies to taste and sells around 300 kinds. Ask them to serve you a taster panel of the finest tipple from Ireland.
Though not quite Irish the annual Tonteldoos Scottish Festival hosts Celtic food stalls, traditional dancers, Celtic pipe bands, Scottish Highlands games and the Kilted Mile, where runners only wear kilts (or so we hope). This year it's being held on 15 April 2017 and will make for an entertaining Easter Weekend getaway.
Magoebaskloof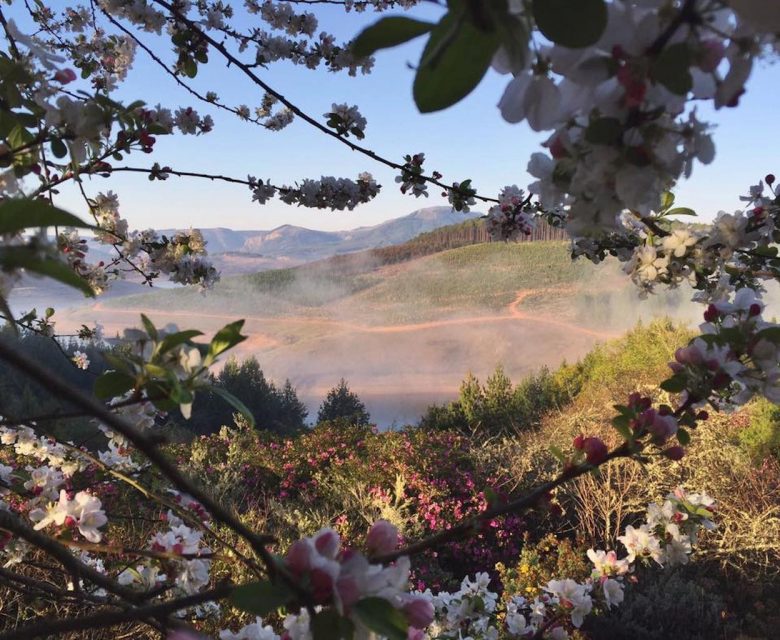 Image courtesy of @jayjay_gregory
Limpopo's emerald, Magoebaskloof, has welcomed increasing numbers of visitors in recent years, partly due to its spectacular landscapes and vegetation. You'll find toadstools and in its pine forests and a spectacular collection of indigenous and rare flowers at Cheerio Gardens from Japanese cherry blossoms to blooming azaleas in hues of white, pink and magenta.
The Spring Festival (23 September – 01 October 2017) is the best time for nature lovers to visit, when the town is ablaze with colour. There are orchid, bromeliad and bonsai exhibitions, alongside craft and food stalls, as well as live music. Buy homemade preserves made by the tannie down the road, as well as pickles, organic cheeses, olives, small batch nougat and of course mampoer.
Drakensberg foothills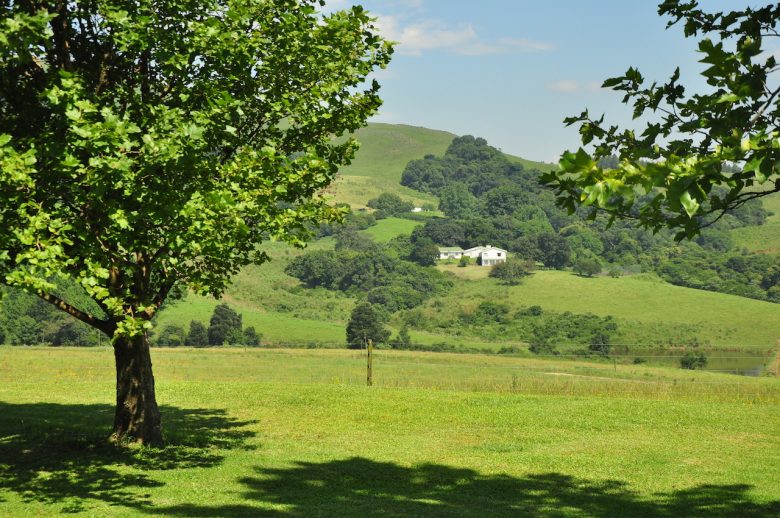 Image courtesy of Iga Motylska
The KwaZulu-Natal Midlands are known for their vibrant greenery especially during the summertime, which sees thunderstorms rolling in and the mist lingering for two days out of every three. I have it on good authority that April to May is the best time to visit.
The 1 000-hectare Blue Crane Nature Reserve, home to Brahman Hills along Nottingham Road, is launching a 5km Park Run (every Saturday at 08:00) in April. The route offers runners beautiful views of the reserve from the ridge, with Brahman cattle, zebra and antelope in the distance. Perhaps, with some Irish luck, you may even see a Blue Crane after which the reserve is named. Afterwards have a healthy breakfast at Brahaman Hills Café.
St Lucia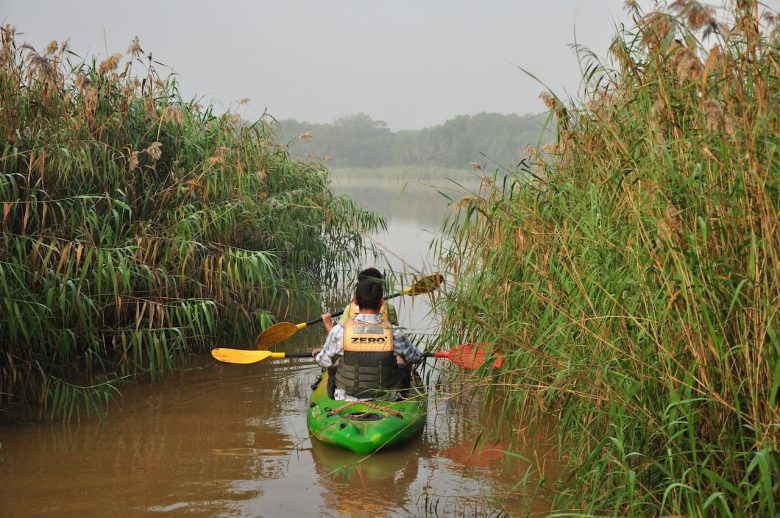 Image courtesy of Iga Motylska
It's not by sheer luck that St Lucia, as well as with the long stretch of coastline it finds itself along (part of iSimangaliso Wetland Park), was named a UNESCO Natural World Heritage Site. It's South Africa's third-largest protected area and is famed for its unique ecosystems and rich biodiversity.
Rise with the sun and take an early morning birding walk along the wooden promenade that carves a path through the wetland reserve. Our jovial guide, Themba, has a way to fascinate even the non-birders among us. Keep your eyes on the surrounding trees and you may spot Livingstone's Turacos, Green Malkohas and Olive Sunbirds.
For an adrenaline injection paddle along the estuary in a kayak. In its waters you'll find hippos between the mangrove forest and Nile crocodiles basking on the banks between the long grass.